Yamato, Anohana, Code Geass, Madoka, PreCure, and more!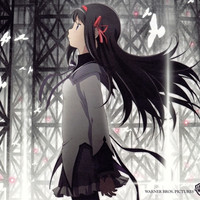 More and more anime films are scheduled to be released in Japan this fall. Here is the flyers collection for the upcoming anime movies (and one live-action adaptation) I found at Japanese theaters recently. Which movie do you want to see the most?
"Space Battleship Yamato 2199: Chapter 7" (August 24)
"Ano Hi Mita Hana no Namae o Boku-tachi wa Mada Shiranai.: The Movie" (August 31)
"Space Pirate Captain Harlock" (September 7)
"Code Geass: Akito The Exiled Chapter 2" (September 14)
"The Garden of Sinners/recalled out summer: extra chorus" (September 28)
"Puella Magi Madoka Magica the Movie Part III: The Rebellion Story" (October 26)
"Dokidoki! PreCure Mana Kekkon!!? Mirai ni Tsunagu Kibou no Dress" (October 26)
"PERSONA3 THE MOVIE #1 Spring of Birth" (November 23)
"Ghost in The Shell Arise: border 2 Ghost Whispers" (November 30)
"Kaguyahime no Monogatari" (fall)
"Gatchaman" (August 24)
And one 2014 film...
"Tiger & Bunny: The Rising" (February 8, 2014)