CRN's contributors finish up their 2013 favorites with a look at movies, TV, comics and more!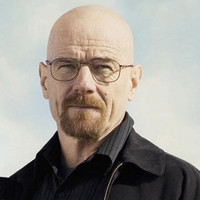 After looking back on their favorite anime and video games of 2013, CRN's writers look back at the rest of 2013's entertainment for the movies, TV shows, comics, collectibles and more that made the year exciting!
JOSEPH LUSTER
Breaking Bad- Some might complain about Breaking Bad ending too neatly, but people will inevitably find something to moan about no matter what. The fact of the matter is we were treated to a stellar television show with a nearly flawless run, complete with performances that will go down in history as some of the best on both big and small screens alike. I personally loved the poetic finale. It's impossible to please everyone, but Breaking Bad came pretty damn close.
Fata Morgana- This came out pretty close to the end of the year, but Koyama Press published a real gem in Fata Morgana. Jon Vermilyea's illustrative journey of a boy's playfully wild imagination is like a psychedelic Little Nemo, and it's a book any age group can get into. Despite being dialogue-free and 48 pages long, Fata Morgana has gotten more replay than any other comic or illustration book I picked up in 2013.
Battling Boy- I went into greater detail about Paul Pope's Battling Boy a couple months ago on my blog, but consider this blurb a service for those who want a more succinct recommendation. It's getting late, so I'll just quote myself: "Anyone can appreciate its fresh spin on classic superhero mythology and what it has to say about the genre, but at its core it can also be read as a simple story of a kid beating up monsters. I'd buy a book just called A Kid Beating Up Monsters, so I'm pretty sure Pope knows what he's doing."
Michael DeForge- Just like a ton of other people, I'm pretty much picking up everything I can by Michael DeForge. His Very Casual collection out of Koyama Press is a good indication of whether or not you'll dig the comics he's putting together, but I'd recommend starting with the individual issues of Lose for a lighter taste.
Youth in Decline- Ryan Sands' Youth in Decline is one of the more recent publishing imprints I'm most excited about. Right now they're putting out some great collections of well-curated talent with the Frontier series, which has covered the always-rad pixel art of Uno Moralez and the work of Hellen Jo in its first two issues. Definitely hit up the fresh subscription options if you're interested in stuff like this.
Bad Milo- It's a movie about Ken Marino being so stressed he craps out an ass demon that violently goes after the sources of his stress. It's like Mac and Me, if Mac came out of the boy's butt and killed people. Watch it!
NATE MING
Pacific Rim- Yes, it's cheesy and over-the-top and kind of overacted: IT'S A LIVE-ACTION SUPER ROBOT ANIME. While Pacific Rim liberally cribbed from favorites like Giant Robo, The Big O, and Evangelion, it still had enough of its own style to make its rich world stand out. It was also nice have a self-contained story, with no obvious, obligatory sequel hooks!
Thor: The Dark World- The Marvel Cinematic Universe chugged on into Phase Two, and while Iron Man 3 had some cool and unexpected moments, it was Thor: The Dark World that really stood out to me. It's been great seeing fun, fast-paced stories with these characters that aren't bogged down with retelling origins, and Tom Hiddleston's Loki stole every single scene he was in.
Man of Tai Chi- It looks like Keanu Reeves got sick of starring in other directors' (crappy) martial arts movies, and decided to show everybody how it should be done with Man of Tai Chi. Playing out like a hardcore early '80s Golden Harvest film with brilliant choreography, Tiger Hu Chen (Reeves' trainer from the Matrix trilogy) fights it out with a variety of martial artists (including The Raid's Iko Uwais!) before the final battle with Reeves himself. Seriously, it makes for a weird year when living kung-fu encyclopedia RZA makes a noticeably worse kung-fu movie than Keanu "Whoa" Reeves.
Fast & Furious 6- What is with all these "bound to suck" action movies turning out surprisingly good? While it still has pretty overt hints of early '00s eXtReMe AcTiOn, the Fast & Furious series has evolved from "too serious for its own good street-racing franchise" to "insane and over-the-top heist action franchise," and it's all the better for it. Changing the focus to car-fu and hand-to-hand action (with another star from The Raid--Joe Taslim this time!) has truly helped redeem a once-awful series.
Frozen- 2012 gave us both Brave and Wreck-it Ralph--both excellent for different reasons--but Frozen is that rare movie that employs all sorts of classic Disney motifs and some soaring music, and then makes a bunch of welcome changes during the endgame. While only barely based off Hans Christian Andersen's The Snow Queen, it still tells a great fairy tale, and talking snowman Oglaf Olaf, who I thought would be an annoying comic-relief character, is actually pretty low-key. Disney's home animation studio still has the touch.
The World's End- The Cornetto trilogy ended with a rollicking bang, with Edgar Wright continuing his streak of great movies with what's basically a pub crawl comedy wrapped in a martial arts movie wrapped in a disaster/alien invasion movie wrapped in a very serious, heartfelt, and personal story about how you can never really go home again.
All-New X-Men- In what I think is a really smart move, Marvel has been making ideas that sound awful on paper actually work in comics! Bringing the original five X-Men to the present day shows just how much the characters have changed over the years, from Cyclops going full-on bad guy (a great change of pace) to Beast's constant meddling with his own body and mutation. I haven't been a fan of the X-Men's whole "feared and hated" angle for a very long time, but even with that hanging overhead, All-New X-Men actually makes the characters fun again.
Superior Spider-Man- Peter Parker is no longer Spidey in both Marvel Universes now, with Otto Octavius' mind dwelling in Peter's body. Another stupid-sounding idea that's worked out great, Otto is a meaner, harder-edged web-slinger who will gladly beat Wolverine unconscious, alienate the Avengers, and straight-up kill bad guys in the name of being a superior Spider-Man--I have no idea what he'll do next, so it keeps me reading, and it never falls into the painful '90s grim-and-gritty 'tude pitfalls. Also, it's thanks to this series that we have Superior Foes of Spider-Man, a hilarious heist comic featuring a bunch of B-list Spidey villains.
The Legend of Korra, Book II: Spirits- Hands-down the best action choreography of the year (Bolin vs. the twins! Everything involving Avatar Wan!), The Legend of Korra continued, focusing on the more mystical side of the series' world, and in its greatest episodes went back to the very beginning with the original Avatar. While the ending brought more questions than answers, we can only expect more elemental martial arts insanity in the season to come.
Mark Hunt vs. Antonio Silva- It's been an exciting year in combat sports--Georges St. Pierre stepping down from his throne, the sudden and gruesome fall of Anderson Silva, and the triumphant return of Manny Pacquiao were all headline-worthy stories. But for me and many others, the fight of the year was a heavyweight slugfest between Mark "The Super Samoan" Hunt and Antonio "Bigfoot" Silva that reminded me of Don Frye's Earth-shaking war with Yoshihiro Takayama. Sure, Silva failed a post-fight drug test so the whole thing was ruled a No Contest, but it was still an exciting, back-and-forth fight to the finish, with a great show of sportsmanship and warrior's spirit.
2013's everything else I'll be catching up on in 2014: Breaking Bad, Prophet, Battling Boy, American Hustle, The Wolf of Wall Street, and Escape Plan.
AMANDA RUSH
The Hobbit: Desolation of Smaug- Smaug was my first favorite dragon; I feel like I've been waiting for this movie since I was eight. Though there was a little bit of weirdness added into the movie, the bits with Smaug made me about as happy as any movie can.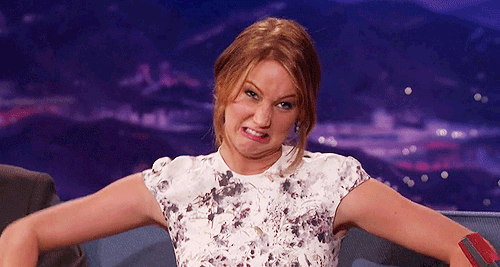 Jennifer Lawrence- Like everyone else, I adore Jennifer Lawrence's goofiness, her bodily function jokes, her clumsiness and everything else about her that should make her into the poster girl for anti-Hollywood but did the exact opposite. More J Law in 2014, please.
Star Trek Into Darkness- I was raised on the Star Trek franchise, so delving into Khan's territory had the makings of a risky move to me. That said, toss in a fan favorite like Benedict Cumberbatch and all of the endless little in-jokes and you've got yourself a movie. My only complaint? Too much lens flare. It got a little distracting at times.
The Hunger Games: Catching Fire- It may not be Battle Royale but it hardly matters anymore; The Hunger Games gets better with every film seemingly. This one was particularly good; the emotional intensity was greater, the action was smoother, the costuming went further over-the-top and Elizabeth Banks just keeps getting better.
Game of Thrones season 3- Book three is undoubtedly the greatest in the series. Though season three didn't get all the way through the book it did get us to the Red Wedding, potentially the most shocking moment in the whole series. Game of Thrones just gets better with every single season. If there were only one television show left in the world, I'd pick this one. Season three was a big part of the reason why.

House of Cards- Netflix is really nailing the whole original series thing. House of Cards was insane, from the plotting to the backstabbing and the horribly, horribly addictive nature of the show. If Netflix really did one thing right with their original series it was making everything available at once for marathon TV junkies. The character development, the unflinching brutality of the plot and the way the show made you cheer for the bad guy without making you feel bad for cheering for the bad guy was a testament to masterful writing.
American Horror Story: Coven- Season two of American Horror Story was lackluster and forgettable; season three course corrected, starting with an award-winning cast to a much more unified theme. They mined zombies, voodoo, Frankenstein, and a fantastic wardrobe of black dresses and hats to make this season the best. Of course, Jessica Lange is the thing that brings it all together; she has never been so good an actress as she is in this series.
Breaking Bad- Breaking Bad went out exactly as it should have--on top. It didn't dawdle too long, lose any of its magic. As a series, it continuously built in plot and intensity--not to mention fan obsession--and left us with an end that was exactly what we needed. Breaking Bad is a remarkable show, and while I'm sad to see it go I'm glad to see it on so many lists like this one.
Hannibal- This series, more than any other new show this year, sparked my obsession. Dark, twisted and strangely beautiful, Hannibal was a delightful new addition to my collection of things to geek out over. Hugh Dancy and Mads Mikkelsen are utterly perfect--to the point now that I hear Mads's voice in my head instead of Sir Anthony Hopkins when I read the books. Also, Tumblr gets an honorable mention for making my Hannibal fandom so very, very fun.
The Ocean at the End of the Lane by Neil Gaiman- Neil Gaiman has always been one of my favorite authors, but Ocean at the End of the Lane was a triumph even for him. A spooky almost fairy tail, dark and filled with the horrors of childhood and the loss of growing up, this book will wrap you around its little finger and won't let go. It's a little on the short side, but what would a Neil Gaiman book be if it didn't leave us wanting more?
YOMIMAID
All the Titans and Survey Corps members found at anime conventions- Because of Attack on Titan, all of a sudden it was okay for muscle-bearing Titans to photobomb at every anime convention and there were thousands of Survey Corps members to eliminate them. Commander Erwin would have been proud to see so many willing soldiers.
Real-life Dot Pixis- A 63-year-old cosplayer, MasterRoshi became an overnight sensation for his Dot Pixis cosplay from Attack on Titan. He is very active with his hobby with lots of new photos on Facebook.
Free! Haruka Nanase and Makoto Tachibana figures- What's been heavily under attack are the wallets of some of us, by these two already-announced figures along with three more that fans are hoping will be announced soon by Alter. The glorious male figures introduced in 2013 will keep us living (and working hard for the money) into 2014. For more photos of the prototype figures above, go here.
Sailor Moon EVERYTHING for mature fans- It feels like every single need for becoming a Sailor Senshi for older fans was satisfied this year, from the realistic Moon Wand to inspired design cosmetics and even lingerie.
The Ramen Burger- Apparently the craze started in NYC, and now people are making huge lines for thsi in major cities. I'm so ashamed that I have not tried the Ramen Burger yet!
Moaning daikon radish "SI - Sekuhara (Sexual Harassment) Interface"- Don't watch the product demo video before you know what you are getting yourself into. This is an innovation driven purely by useless curiosity that we can all appreciate and just laugh 2013 off.
MOESTREET#9 Shinobu Oshino by NEMOBRAND
The rise of a new generation of anime otaku in Japan- Traditionally, being otaku or an anime lover was something that you wanted to hide, because it was something to be embarassed of in Japan, but it doesn't sound like that these days. Evidence of the rise of the new otaku generation is seen in my interview with NEMOBRAND where he said that watching anime is now considered just one of the many hobby options that people can choose to spend time with, and the quote included in this post by Patrick: "Otaku don't get bullied for being nerds any more... back in the day, delinquents could join bike gangs. But the cops clamped down on that scene, so geeking out is their only option. If all the kids are otaku, then it means that Japan is growing up otaku. The old folks are the only ones still blind to this fact."
To back up this phenomenon, anime fashion online shopping portal 2PM WORKS is pumping out new anime collaboration fashion products with titles such as Attack on Titan, Puella Magi Madoka Magica, and Kuroko's Basketball confirming the new generation of anime otaku are also fashion-conscious and the sheer number of attendees to Comiket--an otaku doujin event--even brought in 590,000 attendees total this past summer.
And that wraps up Crunchyroll News' 2013 Favorites! What were your favorite movies, TV, books, comics, sports events, or merch of the year? Let us know in the comments!