Crunchyroll staff and contributors pick their favorite movies, dramas, music, and more from 2014!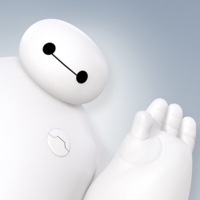 Of course we do more than just watch anime and play video games! In this third and final installment of our three-part Crunchyroll 2014 Favorites, CR staff, writers, and contributors talk about movies, TV, music, food, sports--you name it!
NATE MING (Man of Many Hats--Support, Features and Reviews, Newsletter)
The Raid 2 - I live and breathe action movies, and the action duo of Gareth Evans and Iko Uwais knock it out of the park again with The Raid 2. More sprawling, more talkative, and much, much more brutal than the original, this sequel goes all-in with intricate and vicious fight sequences that show what a dedicated action team can do. Evans and Uwais are filling the shoes of Police Story-era Jackie Chan, the one that just didn't give a f**k and went for the ballsiest stunts and the most intense action. I can't wait to see what they do next. Oh wait, Iko Uwais is in Star Wars: Episode VII? AWESOME!
Godzilla - The King is back! Some purists (*cough*Patrick) may scoff, but to a Heisei fan like me, Godzilla has always been a primal, terrifying force--not quite a good guy, but ready to tear down anything that gets in his way, whether it's foolish tiny ant-like humans or this film's freakish MUTO. It's an insane collision between old-school and new-school monster sensibility and design, as high-stakes monster warfare rages through Honolulu and San Francisco. I was okay with all the human blah-blah in the beginning--it was a perfect slow burn that built and built to an explosive finish.
Guardians of the Galaxy - In order to avoid filling this list with Marvel movies, I decided I'd stick to my two favorites for the year, and one of them is a fast-paced, energetic, completely by-the-numbers space adventure with an excellent soundtrack. The action's a little stiff and everything turns out the way you'd expect, but that's fine, because Guardians of the Galaxy isn't ashamed to be a rollicking popcorn movie that leaves you with a big, satisfied smile.
Big Hero 6 - It's a new Disney movie! Oh yeah, it's also a new Marvel movie, and incredibly adorable and heartwarming... and heartbreaking. Big Hero 6 hit all the right purely fun notes as hard as it possibly could, and left me misty-eyed by the end. I am satisfied with my care.
The Legend of Korra, Books Three and Four - Elemental Kung-fu Jesus Korra returned, fought her way through the best villains the series had ever seen, barely survived, then had to rebuild her broken psyche in a complete story that--after a Godzilla battle with Elemental Kung-fu Satan in Book Two--felt appropriately personal. It'll be a long while before we see an American animated series like this again--one with inventive, stylish action, fully-realized characters, and great writing. So long, Team Avatar, you will really be missed.
Eddie Bravo vs. Royler Gracie - Who knew a draw could be so exciting? Sure, combat sports had plenty of great moments in 2014, like Manny Pacquiao reclaiming the belt from Timothy Bradley, Ronda Rousey making good on all her trash talk, Chris Weidman edging past real-life anime character Lyoto Machida, and the kaiju slugfest that was Hunt vs. Nelson, but the crowning moment--for me--went to Metamoris 3's Bravo vs. Gracie. A tense, white-knuckle chess game played out one small movement at a time, this was a match between BJJ titans that could've gone either way. Great stuff from great competitors.
The end of the Jim Harbaugh era - It's not really a favorite moment as it is a major turning point for the San Francisco 49ers, a team I follow through thick and thin. After the lean Singletary years, three playoff seasons in a row (and the freaking Super Bowl, after HOW LONG?!) came to a crashing halt as politicking kicked a living anime-style hardass coach from the team. I'm not really looking forward to the next couple football seasons.
SARAH VAUGHN (Happy Helper, Features and Newsletter)
Big Hero 6 - I went into the movie with no expectations, and I'm actually happy about that. Other than the idea of a city named San Fransokyo, absolutely nothing about the movie annoyed me, which is sadly rare with family movies. I cried so much throughout the movie, but was super happy at the end.
Guardians of the Galaxy - Marvel Studios movies are always good, and I really liked the heavier comedy in Guardians. I had actually never seen Chris Pratt in anything, and now I'm interested in watching Parks and Recreation just for him. Also, an amazing soundtrack!
X-Men: Days of Future Past - I think this has surpassed X2: X-Men United as my favorite X-Men movie. I like the mox of the post-apocalyptic future and super '70s, as well as the mix of old and young mutants. The scene with Quicksilver in the Pentagon is arguably the best part of the movie.
The Hobbit: The Battle of the Five Armies - All the Lord of the Rings and Hobbit movies being over for good is such a depressing thought, but at least they went out with a (relative) bang. It wasn't my favorite in the Hobbit trilogy, but it still made it onto my favorites list for the year, and I'll definitely be rewatching it over and over.
What If - I really like romantic comedies, but I'm also really picky about them. I think what drew me to What If (known in some countries as The F Word) was Harry Potter being in a romantic comedy. It's kind of indie, it's kind of cliche, but overall it's a cute and fresh-feeling movie.
Muppets Most Wanted - The Muppet movies are totally not about the stories or plot; they're about the characters, and especially for the most recent installment, about the music. I think Tina Fey singing "The Big House" was probably the highlight for me.
Cuban Fury - This barely mde it in here just because I didn't watch it until December, even though it had been on Netflix for a while, but with Nick Frost and Roy from The IT Crowd Chris O'Dowd, how could it not show up on my list? It's a hilarious, grown-up, and surprisingly thoughtful dance movie.
Miss Korea - The first of my two K-dramas for the year, Miss Korea was at times frustrating, since the main guy was pretty dumb, but the pageant aspect was fun to watch, and the tension between the characters really drew me in and kept me watching.
Let's Eat - This was my favorite drama for the whole year, easily. Gah, I have a slight crush on Yoon Doo Joon now, even though he's a bit young for me. Anyway, this drama was amazing, and half of that was totally the food. Good plot and characters, but the food was the real star.
CHVRCHΞS - A Glaswegian synthpop band that always reminds of Rainbow Brite or something was my favorite musical discovery of 2014. I love that the two-guys-and-a-girl trio wear real clothes and look normal; I also love pronouncing the V. Their sound is gorgeous, and my favorite song from them is Recover.
CHRIS PENNELLO (The Very Smart Guy, Dev Team)
The Kingdom of Dreams and Madness (夢と狂気の王国, Yume to Kyouki no Oukoku) - This is a fascinating documentary for fans of Hayao Miyazaki, or Studio Ghibli in general. Filmmaker Mami Sunada shot it over the course of a year at Studio Ghibli, shadowing Miyazaki and the other staff closely, as his swan song The Wind Rises was completed. The film depicts a passionate, tortured, soulful, hopeful, and masterful Miyazaki, as he discusses the animation process, industry censorship, Japan's aggression in the Second World War, family, and his hopefulness in youth. But most enjoyably of all, much of the film is lovingly-shot footage of him in the actual animation process--holding up reference models, timing storyboard shots, softly discussing the process with Sunada, and gazing into animated worlds in his mind's eye. It's a fantastic documentary that's renewed my interest in exploring Miyazaki's and Ghibli's films.
JEFF PINEDA (Baddest BA in QA)
For those of you who don't do sports, Bryzgalov is the goalie sending a grown man in armor flying through the air
Ilya Bryzgalov Returns to the NHL - Ilya Bryzgalov is my favorite NHL player that doesn't play for my home team. The man is a treasure of cosmic wisdom and wonderment and his words are a reminder to all to never take life too seriously. "Why you heff to be mad? Is only game!" he pondered one night. Ilya has returned to the NHL with the Anaheim Ducks and the game is only better for it.
San Francisco Giants Do Stuff - After the dumpster fire that was July through September, the Giants season began to get back on track and the team that every commentator in the country said would get bounced in every round kept on finding ways to win games. Such solid memories we'll have of this season: Brandon Belt hitting that homerun in the 18th (EIGHTEENTH) inning against the Washington Nationals, Michael Morse slamming a homerun. Michael Morse tying Game 5 of the NLCS in the eighth inning. Seeing downtown San Francisco become enveloped in a blanket of orange after clutching the pennant.
Molé Sauce - How did I live my life without ever having eaten a molé burrito before? What is this spicy, sweet, mildly chocolatey deliciousness? I can't stop eating it. It can't stop eating me (whatever that means). My fiancee is disgusted by my need to consume as much molé as possible. "What do you want for breakfast?" she asks.
"Molé," I reply. "It's what's for breakfast."
ARIEL CHAN (Everybody's Imouto/Crunchyroll Store)
Arashi BLAST in Hawaii - Few people in the Americas know of the boyband powerhouse that is Johnnys and Associates. They've lent their voices to various anime throughout the years, but it's very hard to see them outside of anime. It's even rarer to see them perform outside of Asia. So when the prospect of Arashi, their biggest group and one of the most popular JPop acts worldwide, holding their 20th anniversary concert in Hawaii arose, I immediately booked it over to Aloha-land. Honolulu became Japan for a single weekend and was dedicated to making the concert goers (>30,000 people) feel welcome. The commute to the concert was worse than my work commute, but once I was there, I was screaming and jumping up and down the whole time. Even a downpour of rain could not stop me from enjoying this concert to the fullest (especially since I was front and center.) It is a concert I will not soon forget, and the thought of it is enough for me to pack my bags and go to Japan to see them again.
Crunchyroll x Boomslank - Crunchyroll Store has been my life for all of 2014, and we're constantly looking for new products that appeal to our customers. It's really hard because there are so many good ideas but few really pan out. When the Boomslank collaboration started I wasn't sure if we'd get it off the ground. But once the shirt prototype showed up, I knew this would be a shirt that I would be proud to present to our customers. And it seemed to be popular! Even now i'm thrilled when I see the shirt at conventions.
Ichiban Kuji - Japan's anime merchandise market is certainly full of fun and amazing items. Many people are familiar with the crane games, but few are aware of ichiban kuji. The name of the game is that you pay a flat rate (generally 500-700 yen) and draw a ticket. The ticket will have a letter on it, which will correlate to a particular prize. A prizes are the best, usually a figure or a gigantic plush, where anything past H is probably a basic clear file or postcard set. 5-7 series are featured in each ichiban kuji cycle, so there's always a series you want to buy into. This probably won't make it stateside due to the gambling nature, but considering that I get an item every time I draw, I don't really mind. For all those planning a trip to Japan and Akiba, try a round of Ichiban Kuji. Maybe you'll win the A prize!
Iryu- Team Medical Dragon 4 - When you are constantly surrounded by the anime world on a daily basis, it becomes even more important to find other media that brings just as much joy. During my high school and college days I watched the Team Medical Dragon series on TV, and it my excitement season 4 was releasing in summer 2014. I literally emailed our licensing team to beg for this show on Crunchyroll, and through some stroke of luck, we managed to get all 4 seasons.. Following the ace doctor Asada, you can see what could be considered the dark side of the medical field. Asada and Team Medical Dragon come together season after season to solve medical problems (particularly in cardiology) for the sake of patients, not the bottom line. Even after waiting a couple years for the 4th season, the story is still fresh and new and I cannot wait for others to see it so that I can talk about it!
HERO 2014 - I'm an Ace Attorney nut. HERO is basically Ace Attorney: Prosecutors but not Edgeworth. You have Kimura Takuya (Howl's voice in Howl's Moving Castle) as Prosecutor Kiryu, an irregular prosecutor whose main interest is exercise equipment from American infomercials. Rather than leave the core investigation to detectives, he prefers to get his hands deep in the crime scene. What really sets apart this show from others is the light banter between the prosecutors and prosecutor's assistants in the office. They joke and argue about the dumbest things, but in the end, they all come together to solve this important question: What is the purpose of a prosecutor? Definitely worth a watch if you enjoy the Ace Attorney series and are curious of the judicial system in Japan.
EVAN MINTO (Front End/Professional Anime Snob Connosseuir)
Birdman, or The Unexpected Virtue of Ignorance - Birdman just might be the most Satoshi Kon-esque film I've seen since the anime director died in 2010. Director Alejandro González Iñárritu (Babel, 21 Grams) goes for a similar surrealist style, and some story beats match up exactly with Kon's work. There's not much in the way of a defined conflict, but as we weave through the halls of a theatre, watching actors prep an increasingly beleaguered Broadway play for its opening show, it becomes clear that Birdman is casting a light on a great many things: the egotistical obsession that is celebrity, the blurred lines between fiction and reality, the relationship between artists and critics, and even the nature of film vs. theatre. That final one is achieved largely through brilliant cinematography, cleverly cut so that the film appears to be performed in a single take. You know, sort of like... a play.
The Raid 2 - I loved the first Raid film for its laser-focus on its fight choreography. Of course, not everybody's into All Action All the Time, so we have The Raid 2. The tense crime drama in this one is a bit like The Departed (or Infernal Affairs, I suspect, though I've never seen it), except in between the surprisingly great dramatic scenes, Rama bashes bad dudes' heads in during elaborate, multi-man deathmatches, including a car chase that puts most Hollywood action movies to shame and a battle with a man I exclusively refer to as Baseball Sniper. The Raid 2 is a very different movie from its predecessor, but I love them both for entirely different reasons.
The LEGO Movie - Despite its obvious, cynical origins as a cheap money grab, The LEGO Movie features fast-paced, witty writing from directors Phil Lord and Christopher Miller (21 Jump Street) and a unique visual style that's virtually gone in modern-day animated features. The story incorporates the creativity inherent in LEGOs (our heroes are "Master Builders") and a ton of irreverent comedy that piggy-backs on pop culture references but rarely uses them as crutches. As an animation nerd, I was blown away by the movie's visuals; photorealistic rendering of lightly textured LEGO pieces, a 3-D modeling system that simulates real blocks clicking together, and "pose-popping" character animation make for lots of visual gags that would only be possible in a movie about LEGOs. Color me impressed.
The Imitation Game - In retrospect, I'm surprised it took this long to tell the remarkable story of Alan Turing, the father of computer science, but I'm glad to have been graced with such a beautiful rendition of it. Obviously some of the events are exaggerated for dramatic effect, and the film disappointingly glosses over much of the fascinating math behind Turing's WWII code-breaking work in the name of accessibility, but Benedict Cumberbatch's tortured performance makes it all worth it. My favorite moment: a heartbreaking scene where the film draws eerie parallels between the real, tragic life of Turing and his now-famous theoretical Turing Test of artificial intelligence. Who ever thought a movie about computer science could be so entertaining?
"Commonwealth" by Sloan - Few bands are really very democratic, but Canadian power-pop band Sloan has somehow built a 23-year career on being just that. Each of the four members writes and sings on almost every album, giving them a refreshing mix of sounds from dreamy, intricate pop to edgy punk rock. Their new album is a twist on the formula: a double record in which each member gets a side to make their own "mini-album." If you're into infectiously catchy rock music and Beatlesesque harmonies, give Sloan a shot. On Commonwealth, I'd particularly recommend "Cleopatra," "Carried Away," "Keep Swinging (Downtown)," and "48 Portraits" (that's one song per side).
FiveThirtyEight - Sports and political analyst Nate Silver, famous for successfully predicting a number of US presidential and midterm elections down to the state, launched his own blog called FiveThirtyEight through ESPN this year. Through FiveThirtyEight's unique style of journalism — a mix of traditional news coverage and statistics — I've gained some great new perspectives on current events. Plus I learned about the historical trend of executive orders from the President, how having adult children live at home affects parents' leisure time, and what the statistical "best" burrito in America is. It's a refreshing change from the editorializing and sensationalism that now characterizes most American news sources.
iblessall (The Man with No Real Name, Features and Newsletter)
Anitwitter/The Anime Blogosphere - Perhaps it's a bit lame of me to plug what has become my dominant anime community over the past year, but I've truly had more fun with the crazy anime fans on Twitter than I ever expected. Whether it was collectively memeing over selector spread WIXOSS, raging about the ending of Aldnoah.Zero's first season, or trying to have thoughtful thematic discussions in 140 characters, Anitwitter is a pretty fun place to hangout, and an even better place to discover the people who are doing the best writing about anime. Sometimes, the analytic types fall into the trap of just being stuffy all the time; I can assure you Anitwitter is nothing of the sort. It's fun place for people who like to think. One of the best discoveries I made in 2014, that's for sure.
The How I Met Your Mother Finale - Okay, to be honest, I was pretty darn ticked off about the HIMYM finale, but it was still the ending to my favorite TV shows and the discussions it prompted about creator privilege and fan ownerships were among the most fascinating conversations I had with friends who normally don't talk critically about media. It was neat to hear and see people in real life and online all talking about what they thought about the finale and whether or not they thought Craig Thomas and Carter Bays had written an ending that was faithful to the characters and the spirit of the show. If you ask me, no. They didn't. But the fact that we even got to ask that question was pretty cool on its own.
Cooking For Myself - Turns out I can make a lot better food than a college dining hall can.
KIM CAMERON (From Another Planet)
Anime-Planet - 2014 was a big year for Anime-Planet - we partnered with Crunchyroll, then in July launched the major redesign of the site, and also started up the Anime-Planet Recommends column - not counting the usual time spent coding new features for the recommendation database, personal lists and new aggregated video features. It's been a blast getting to know the Crunchyroll community, and looking forward to what we can do in 2015!
Live Die Repeat: Edge of Tomorrow - Favorite sci fi movie of 2014. Based on the All You Need is Kill light novel, humanity is under attack from the alien-like Mimics, and one accidental soldier finds himself stuck in a time loop where he continues to die over and over. It's fast-paced, the Mimics are badass, the story is great and there's a much-needed dose of humor involved. More than anything it's fun to watch, and the story is different enough from the light novel and manga that you won't be bored.
The Martian - Part MacGyver, part Gravity, and a huge amount of fun, Andy Weir's The Martian easily made its way into my top 10 books of all time. It's being turned into a movie this year so I decided to check out the novel first, and highly recommend it if you're into sci fi. A man gets stuck on Mars during an extended mission and must figure out how to survive, and there's plenty of thrilling moments, but also a very ample amount of humor. It's a quick read and one you won't regret.
House of Cards - How is it that I hadn't seen this until now? I know, I know - it's a few years old at this point. But only in December did I finally start watching this Netflix series, and am glad I did. Excellent production, fantastic cinematography and audio, and a gripping story. Season 2 is a lot weaker, but still, already looking forward to season 3 this February.
Betony - Silly and minor, but as an avid foodie one of my high points of 2014 was visiting NYC for business and getting to try out all sorts of badass restaurants. Ended up visiting Betony, a michelin star restaurant near Central Park helmed by a former employee of Eleven Madison Park. One of the best meals I've had this year, and had hands down one of the top 3 seafood dishes I've had of all time (black bass with various mushrooms, teff, and other delicious bits). If you like food and live near Manhattan check it out.
Tsukemen - 2014 was also the year I was finally able to find tsukemen outside of Tokyo! This tasty dipping ramen is what I miss most about my trips to Japan.
BRITTANY VINCENT (System-Shocking Horror Hound With A Penchant for Glitter, News and Features)
The Return of Twin Peaks - It's difficult to think back on what I enjoyed most this year. Between running around working on various features, reviews, news, and other projects here and there, I was absolutely swamped with anime, video games, and more. But there was one very important thing that stood out to me, and that was the news that Twin Peaks would be returning to television by way of Showtime.
Technically, there was no new material or anything of the sort, but this was undoubtedly one of my favorite moments of the year by way of anticipation alone. If you told me my favorite television series of all time was returning to the small screen, and via Showtime no less, I'd have called you crazy. But it's actually happening, and the news made my entire year. I know there were plenty of times I screamed like an elated schoolgirl here and there, but none so important as the news delivered straight from David Lynch and Mark Frost themselves that more would be coming. That gum I like is finally going to come back in style, and I couldn't be happier.
__________
Still in the mood to read Favorites lists? Check out last year's triple feature!
Crunchyroll News' 2013 Favorites, Part One - Anime!
Crunchyroll News' 2013 Favorites, Part Two - Video Games!
Crunchyroll News' 2013 Favorites, Part Three - Everything Else!
And that wraps up Crunchyroll's 2014 Favorites! What were your favorite "everything else" titles and moments of 2014? Remember, these are your favorites, not your "best of," so there are no wrong answers! Sound off in the comments and let us know! Thanks, everybody, for tuning in for the past three days, and we look forward to doing this all over again for 2015!