Chapter One of Mugi Tanaka's Kawaii Sci-Fi Story Comes to an End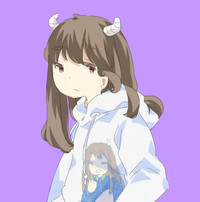 Time's up for Chapter One of Mugi Tanaka's kawaii sci-fi story PARK Harajuku: Crisis Team!, but there's one last order of business before we take a break to power up for Chapter Two in the form of some discussion points to think about and some fun exercises to try, along with the final batch of bonus items to enjoy below…
In case you are just joining us, PARK Harajuku: Crisis Team! is a collaboration with between Mugi Tanaka and the PARK store in Harajuku and it is exclusive to Crunchyroll! For more information about the project, check out the previous links here on Crunchy News!
To read the previous chapters, check out PARK Harajuku: Crisis Team! updates on Tumblr.
As mentioned before, we are taking a break before moving on to Chapter Two, but expect some updates and big developments before we start again in 2016. THANKS TO EVERYONE WHO READ AND SUPPORTED THIS PROJECT!!!!!!!!!!!!!
Continue to follow us online at:
Crisis Team! on Crunchyroll Manga
BONUS! PARK Harajuku: Crisis Team! iPhone and Samsung Galaxy smartphone wallpapers! Download FREE here!
-------
Patrick Macias is editor in chief of Crunchyroll News & Otaku USA magazine.
He is also the writer of HYPERSONIC music club, Paranoia Girls, & PARK Harajuku: Crisis Team!