CR staff and contributors share their favorite movies, music, moments and more from 2015!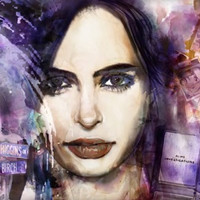 The Crunchyroll 2015 Favorites wrap up with our third and final installment, talking about our favorite EVERYTHING ELSE of 2015! Whether it was movies, TV, music, sports, books, or just things that happened in their lives, Crunchyroll's staff and contributors had a lot to say about 2015. Let's get started!
NATE MING
Creed- "One step! One punch! One round at a time!" I was naturally skeptical of this reboot/follow-up to Sylvester Stallone's Rocky franchise--the series had already closed out on the right note with Rocky Balboa, and now Apollo Creed's son Adonis is training with Rocky? It all sounded too convenient, but ended up being an excellent, stand-up-and-cheer story about legacy, loyalty, love, and above all, heart. Not only is Creed deliver a message about how you are far more than what you appear to be, but it passes the Rocky torch in some surprising and heartfelt ways, in no rush at all--one step, one punch, one round at a time.

Mad Max: Fury Road- If you didn't like George Miller's fire-and-metal, sand-and-blood Fury Road, I'm just going to assume you don't like action as a concept. Throwing any contrived necessity for "complexity" out the window, Mad Max's blasted wasteland plays the stage to a nonstop fight to the finish against impossible odds, with our boy Max (now played by the always-great Tom Hardy) actually playing second fiddle to Charlize Theron's fierce, gutsy Furiosa.

Jessica Jones- Despite how much people talk about Marvel throughout the year, they're actually pretty good at spacing out their releases, so I have yet to get tired of them. Daredevil was great, Avengers: Age of Ultron was kind of a bloated mess, Ant-Man was refreshingly goofy, and finally Jessica Jones took us through the dark heart of Hell's Kitchen in a way no Marvel show or movie has. Less a mystery and more a brutal thriller, Jessica Jones is easily my favorite Marvel release of 2015.

Inside Out- Your feelings are important, and you should talk about them. That's really what Inside Out is about, giving personality to everyone's base emotions and building a great story that I'm all too familiar with--being the new kid at school after a long move--and even getting friends of mine to say "yes, that is how depression works." I think in the end, I always appreciate a movie that not only makes you laugh your ass off, but can turn it around and make you cry ugly tears.

Robbie Lawler vs. Carlos Condit- I know a lot of people will point to Holly Holm's massive upset over then-undefeated Ronda Rousey as the defining combat sports moment of 2015, and while I give big props to Holm for her precision boxing, my favorite fight of the year came in at the end with Robbie Lawler and Carlos Condit's championship match. Even though it was a great five-round war (that ended with Lawler keeping the belt), the sportsmanship and camaraderie at the end reminded me what I really watch MMA for, and why I'm as excited for a rematch as both competitors.

EVAN MINTO
Daredevil- I've been skeptical about Marvel's ability to keep making strong individual Cinematic Universe films while maintaining a dizzying canon, but here to save me from my cynicism is Daredevil, easily one of the best TV experiences I've had this year. Produced by Netflix, it's Marvel's first foray into the kind of incisive, contemporary crime drama that Christopher Nolan popularized with his Dark Knight trilogy. It mainly works because of Daredevil's backgrounding of superheroism (and super POWERS) in favor of human stories about trauma, guilt, and deception. Most importantly, Daredevil represents a new turn for superhero stories on the screen, as it's an origin story for both its hero and villain. In fact, at times Vincent D'Onofrio's thoughtful performance as Wilson Fisk inspires so much sympathy that it is difficult to see him as the "villain" of the story. Rarely has a supervillain received such care from superhero film storytellers.
The Martian- It's almost impossible to talk about The Martian without comparing it to its two spacefaring contemporaries, Gravity and Interstellar. Whereas Gravity is a visceral expression of the bleakness of space and Interstellar is an existential space fantasy, The Martian is a down-to-earth (heh) story of survival in harsh conditions (Mars, specifically) and an inspirational story of people coming together to solve a problem. As an engineer, I appreciate the ingenious practicality of the science in the film, but The Martian's strength is its mix of unflinching humanism and bureaucratic realism. It's quite a feat to make a sci-fi film feel like a biopic, but The Martian pulls it off beautifully.
Inside Out- I can't believe it took me until the end of the year to finally watch Inside Out! People have been calling the movie a return to form for Pixar, and for good reason; it has all the ingenuity and humor that made Pixar a household name. A story on two levels, Inside Out sets up a simple real-life story while focusing most of the attention on the voices in the main character's head, whose emotional purity (Joy is always happy, Anger is always mad) enable the animators to work wonders with comic exaggeration. The jokes are sharp and sophisticated, the character development is complex and sometimes surprising, and the end brings it all together into a story that works for kids and adults. Welcome back, Pixar. We missed you.
Star Wars Episode VII: The Force Awakens- I'm glad I avoided the marketing for The Force Awakens, because even without Disney's PR machine I was already coming in with a lot of preconceptions. Thankfully, Episode VII is a really fun time at the movies, full of humor and pathos and all the things that make Star Wars enjoyable. As a lifelong Star Wars nerd and film purist, I'm simultaneously ecstatic that J.J. Abrams matched the feeling of the original films and disappointed at how much he imitates in The Force Awakens—all the more because the new additions are such a joy to watch. Rey, Finn, Poe, BB-8, and Kylo Ren make me hopeful for the future of the franchise, and I hope Episode VIII takes more liberties in bringing the joy of Star Wars to a new generation. But who are we kidding—even if it turns out bad, we'll all be right back in the theater to help bring balance to Disney's checkbook all over again.
POSU YAN
The Dorito Effect- Why does chicken always taste so dry and bland? Why does every food have so many added chemical ingredients? Things weren't always this way, and The Dorito Effect explains how we went from eating nutritious naturally-tasty food to overindulging on unsatisfying chemically-enhanced garbage. From the breeding of chickens, to chemical additives, to our bodies' senses of taste and nutrition, this book sheds light on a whole gamut of concerning issues and will change the way you think about modern food.
Maxo- Music producer Maxo (whose Soundcloud you should really check out) has a fresh electronic style featuring chip-inspired sounds, otherworldly jazzy harmonies, chopped/pitched vocals, and good ol' fashioned groove. 2015 has been full of great releases which include his album Chordslayer, Pokemon Movie soundtrack and Michael Jackson remixes, a Justin Bieber cover (featuring Crunchyroll's own Danika Harrod), his take on the internet meme "Why you always lying," and much more.
Stephen Curry- With an MVP, NBA championship, and a ridiculous highlight reel, this past year has seen Stephen Curry ascend to the top of the basketball world. Just when we thought we saw it all, along comes Steph to blow our minds on what can be done with a basketball. Who knew it was possible to shoot off the dribble like that? And he's still improving! Scary for the rest of the league, but great for us fans who get to watch the most unique and entertaining player of a generation.
SAM WOLFE
Warhammer: Age of Sigmar- 2015 was a big year in the world of tabletop miniatures; even if you didn't play the game, Games Workshop made big waves when they brought their 35-year-old franchise Warhammer Fantasy to an end with a climactic bang: by destroying the world. In the wake of its conclusion, GW announced it's new game Age of Sigmar, which, although compatible with the old models, plays entirely differently from its predecessor. Naturally, fans were polarized, some even resorting to destroying their models as a show of disapproval. Despite the maddening crowd, Age of Sigmar is enjoying a new audience, and may yet still grow to rival its older brother.
Oh, and I guess there was that new Star Wars movie.
ISAAC AKERS

CHVRCHES– I'm real late to the CHVRCHES train, but thanks to some people on my Twitter with good taste in music, I got introduced a month or two ago and found a new favorite band. CHVRCHES' electronic instrumentals and sweet-on-the-ears vocals have made this Scottish band the first English-speaking musical artist that I've really loved in a solid two or three years. Give them a listen, they're really fantastic. (Oh, and I should mention that I'm saying all this without having even tried their latest album in full yet. Their debut record's still got me enamoured.)
Couches & Beds – After a number of months with only an office chair to sit in at my new apartment, my parents finally brought me a couch back in September. I have rarely been more grateful. Treasure your couches, guys. And long before the couch appeared, soon after I moved in, I was sleeping on an air mattress on the floor. And let me tell you, when my bed finally got delivered… I slept really, really, really darn well.
Blue Origin (aka real life mecha when??) – I'm not really much of a science guy, but even I can recognize how incredible an accomplishment the Blue Origin rocket launch (and landing) was. Say what you want about commercial space flight, capitalism, privatization, whatever—this is an absolute stunning example of human ingenuity. Celebrate it. Remember it when the disillusionment generated by the spectre of corporate greed someday overshadows it. We humans may do a lot of bad things on this planet, but we do some truly fabulous things, too.
PETER FOBIAN

Mad Max: Fury Road- Easily my favorite film of the year, Fury Road was in many ways what I had hoped for in The Force Awakens. The resurrection of one of my favorite trilogies which, in this case, stuck close to its roots as a triumph of practical special effects. Unafraid of keeping the narrative simple, the film amounts to a two hour vehicular chase that is an absolute feast for the senses. The choreography of the chases is spotless, as if the position of every vehicle at every single moment of the film was remembered. Fury Road must have been a dream job for the fabricators designing the vehicles and it shows in the final product. Tom Hardy claims he has signed up for a four movie contract, and I can't wait to see whats next.
Spectre- Since Daniel Craig adopted the mantle of Bond, the 007 movies have ditched the over-the-top villains and schemes of world domination for a grittier, more realistic take on his world of espionage. Craig's portrayal of the international man of mystery has been that of a haunted and ruthless agent instead of a witty ladykiller. Although Spectre was considerably closer to the franchise's roots in films like Dr. No and Moonraker, the new series still hasn't lost its edge. I have high hopes for the recently-announced sequel, which raises some tantalizing questions about Spectre's ending and rumors of Daniel Craig's departure as the lead. Fans all have their prefered 007 actor, and this era is definitely my favorite.
Marvel's Netflix Shows- Once again, Marvel has leveraged their B- and C-grade properties into insanely popular series with tremendous writing and perfect casting while doing some tremendous justice to a few particularly underappreciated characters and story arcs along the way. Daredevil was so excellent it's hard to believe it could be so completely overshadowed by Jessica Jones. What's more, Marvel has plans to tie the storylines of the heroes of Hell's Kitchen together into The Defenders' line-up. I can't imagine Iron Fist or Luke Cage topping Jessica Jones, but I can't wait to see them try. I can't recommend these shows enough. Go watch them.
Master of None- Despite having consumed the entirety of Parks and Recreation over the course of a week, with Tom Haverford being one of my favorite characters on the show, I would never have claimed to have been an Aziz Ansari fan before Master of None. "Innovative" is a word not often used when describing comedies, but Master of None really takes some new approaches to the genre. Although several of the characters are definitely eccentric, none are the type of off-the-wall caricatures that feel as if they couldn't exist in the real world. Each episode felt fresh, avoiding falling into a routine formula without the pretention that can kill most successful sitcoms. There were a ton of great ideas and I hope that Ansari has more to bring to the table with later seasons.
Fight Club 2- I may have a love/hate relationship with comics, but Chuck Palahniuk always delivers. The storied sequel to Fight Club sounded like so many empty rumors that float around Hollywood press sites, serving as life support to prolong the painful death of our hopes and dreams. Instead, it arrived not as a book or a movie, but an entirely new medium, which lends itself well to the surreal, paranoid atmosphere of the book-turned-cult classic. Told from the perspective of Tyler Durden ten years after the events of Fight Club, the comic is every bit as subversive and edgy as its predecessor. The scope of the story grows much larger and is headed toward a similarly apocalyptic conclusion when the final issue is released in February.
DANIKA HARROD
DESKPOP- In December, I had the opportunity to be part of a huge project, a USB-housed compilation put together by one of my favorite internet-savvy, experimental music labels, DESKPOP. This 18-track compilation called DESKTAPE has a wide variety of different styles of music, including jazz fusion, instrumental synthpop, post-vaporwave, future bass and so much more! The compilation has been extremely well received and even featured on NEST HQ!
FLOOR BABA, DESKPOP curator and super-talent behind the recent Fantano-approved album GAMEWAVE has this to say about the label and their newest project, DESKTAPE - "DESKPOP is a Fun and Experimental Music Label, Online Venue, and Internet Art Collective. Our 11th catalogued release, DESKTAPE, is the first album to ever be released on custom reusable USB cards. The DESKTAPE, our first compilation, features 18 tracks from 20 artists, and was deemed "playful", "avant-garde" and "history indeed" by NEST HQ."
In case you missed them, check out the previous days' installments, featuring ANIME AND MANGA and VIDEO GAMES! And if you're still in the mood for our favorites, check out last year's lists:
Crunchyroll Favorites 2014, Part One - Anime and Manga!
Crunchyroll Favorites 2014, Part Two - Video Games!
Crunchyroll Favorites 2014, Part Three - Everything Else!
That wraps up our three-part Crunchyroll Favorites feature for 2015--what were YOUR favorite movies, music, sports and more of the past year? Remember--FAVORITES, not BEST OF, so there are no wrong answers--sound off in the comments and let us know!