This week, it's all SNK (Playmore) as we go through their legendary library!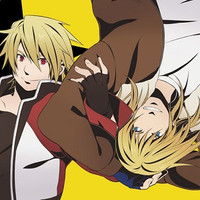 Fanart Friday returns, and it will not cost you a hundred bucks in quarters to see the end of this article. Last week, we liked favorited and followed some cool people as we took a trip through Anitwitter, but this week we're hitting the arcades (and your living room) with a look at the library of SNK PLAYMORE! Usually just referred to as "SNK," the company was originally founded in 1987 ("SNK" stands for "Shin Nihon Kikaku" or "New Japan Project), and made a name for itself with a huge arcade library and its Neo Geo console and handheld line.
SNK is home to some of the most beloved franchises in all of gaming, from fighting games to side-scrolling actioners to card-battle RPGs. They're also home to some of the most memorable characters in gaming, so let's get started!
DISCLAIMER: None of the art presented is the property of myself or Crunchyroll. All characters and series are tm and © their respective creators and corporate owners. All art is the creative property of their respective artists. Any artists who wish to have their work removed from this article may contact Nate, and appropriate action will be immediately taken. ALL OPINIONS ARE MY OWN AND ARE NOT THE OPINIONS OF CRUNCHYROLL, INC., ELLATION, OR ANY EMPLOYEES THEREOF.
by simulex
What better place to start than with Fatal Fury, originally released as Garou Densetsu? SNK had done quite a few cool game ideas up to this point, but Fatal Fury is the root from which SNK's status as a fighting game legend came from. Brothers Terry and Andy Bogard, and their friend Joe Higashi, fought against crimelord Geese Howard to save Southtown and avenge their father!
by 朧湯
Elsewhere in Southtown, Ryo Sakazaki and friends (and family) fought against another crimelord named Mr. Big, and his bodyguard King here, one of SNK's best female characters ever! Yeah, it was a real surprise at the end of Art of Fighting.
by のんきねこ
SNK took a step away from plucky young martial artists fighting crimelords with World Heroes, probably their most blatant Street Fighter, uh... homage.
by 英
One of my all-time favorites from SNK's library, Samurai Shodown (known as Samurai Spirits in Japan) had a rich Warring States-era mythology, spawning a long series of fighting games and an RPG that we sadly never got in the US!
by 百鬼丸
The "King of Fighters" tournament was mentioned several times in Fatal Fury and Art of Fighting, but when The King of Fighters officially premiered as a fighting game of its own, it focused on 3-on-3 team fights! Most of KoF focuses on Kyo Kusanagi and his neverending feud with Iori Yagami in the background there.
by ヤサカニ
KoF not only introduced new characters to SNK's fighting universe, but brought in classic characters like Athena Asamiya (from platformer Psycho Soldier) and Leona, adopted daughter of Ikari Warriors' Heidern! We'll get to the girl on the left later.
by トキュモ
It's far from the only SNK series that's guilty of it, but KoF is notorious for ending its games with ridiculously powerful boss characters like Rugal and Goenitz. They're faster than you, strong enough to dumpster a team of three fighters, gain meter like nobody's business, and can sometimes reflect projectiles right back at you!
by 誉
KoF has been going on for so long that it's started and completed several storylines, like the Orochi storyline that introduced Chris, Yashiro, and Shermie...
by クロシオ
...and a second major arc that introduced new kinda-main character K' (a clone of Kyo), the robotic Maxima, and ice-controlling Kula!
by 310
SNK never really forgot about Fatal Fury, though--eventually, we got to see a smarter, more mature Terry take Geese's son Rock Howard under his wing in Garou: Mark of the Wolves!
by BlackAdam009 READER SUBMISSION!
I'm always a little sad we've only seen Rock in a few games, and never in a KoF game as a fighter. He's an awesome character who mixes Geese Howard's attitude and power with Terry's sense of fun and heroism.
by エイジ
If you were never a fighting game fan but still frequented arcades, Metal Slug is a name that probably brings equal amounts of joy and pain. A gorgeously-animated side-scrolling shooter, Metal Slug puts you in command of the Peregrine Falcon mercenaries as they take on a megalomaniac and his army, aliens, mummies, and everything that dares to cross them.
by ultmte READER SUBMISSION!
I'm glad that ultmte drew the cabinet because I wanted to talk about this: SNK cabinets usually carried four games, and you could switch between them before choosing which game you wanted to play. I loved watching the attract mode for them, since you got to see four unique previews on loop instead of just one!
by 5m g
One of SNK's less-known, but still-loved franchises is The Last Blade, a sort of spiritual successor to Samurai Shodown that takes place during the Bakumatsu, and has a real Rurouni Kenshin feel to it.
by Hellstinger6
Voltage Fighter Gowcaizer, which was also a famously terrible anime OVA series that I still love, wasn't actually developed by SNK, but featured character designs by Fatal Fury anime designer Masami Obari, and was exclusive to SNK's Neo Geo console!
by tot
As if one get-everybody-together fighter wasn't enough, SNK brought its entire library together for a series of awesome card-battle games called Cardfighters' Clash (that were also crossovers with Capcom!), and had a solo get-everybody-together fighter called Neo Geo Battle Coliseum.
by GooBlessings READER SUBMISSION!
But really, even outside of their individual games, SNK has such a rich library of characters that everybody has a favorite, like Vanessa here, who is also my favorite KoF character!
But if I have to really think of who's the most popular SNK fighter? I originally think about Terry or Kyo, but in the end, I think it has to go to Mai, who reps SNK, Fatal Fury, and KoF in the same way that Chun-li reps Street Fighter.
by 六癒札家(ルヂア)
And actually, I lied. I'm sorry, I didn't realize it, but since it's an SNK column, you'll have to fight a bunch of frustrating boss characters (with an assist from Capcom's Bison and Akuma). Maybe you should just hand me a hundred-dollar bill instead of paying in quarters, that might be easier.
And that's everything for this week! There's no way I could have included everything from SNK's library--what are your favorite games and characters they've made? Sound off in the comments and let us know!
For those of you wanting to submit your art here, behold--the FIVE FIATS OF FANART FRIDAY!
1. Your work is always welcome here, regardless of your skill level or experience. To submit work to Fanart Friday, please PM me (username Anonymooo) with a link to your work, and submit it BY THURSDAY before the column goes up.
2. The link must be the full URL, don't use any URL shorteners like bit.ly or goo.gl. An example of a full URL is:http://anonymooo.deviantart.com/art/Mooo-vs-Redblood-Phill-Cover-22690857

3. Your work must be hosted on a site like Deviantart or Pixiv (or your own official art website), not on Imgur, Photobucket,Crunchyroll Photos, or anything along those lines. This provides a verifiable source for the work.
4. I, and by extension Crunchyroll, reserve the right to remove or not share your work if it is deemed inappropriate. Any submissions that don't follow these rules will not be permitted in Fanart Friday.

5. Be excellent to each other. Don't steal anyone else's work or make fun of artists' submissions.
Now, here are the next three themes for Fanart Friday!
-Next week, on MAY 6th, we celebrate the release of Captain America: Civil War with the always-heartbreaking thought of FRIENDS TURNED FOES! No friendly rivalries here--there's nothing but bitter feelings all around! THIS IS THE ONLY THEME I'M TAKING REQUESTS OR SUBMISSIONS FOR THIS WEEK!
-Then, on MAY 13th, with Uncharted 4: A Thief's End coming out, we're going on a GLOBE-TROTTING ADVENTURE with other adventurers!
-On MAY 20th, I'll be out at Anime Central, so we'll have a GUEST AUTHOR! More on this as we get closer to the installment!
Thanks as always for coming by to check out Fanart Friday! Have a great weekend, and I'll see you next time!
-------
Nate Ming is the Features and Reviews Editor for Crunchyroll News, creator of the long-running Fanart Friday column, and the Customer Support Lead for Crunchyroll. You can follow him on Twitter at @NateMing, and see more at Crunchyroll Gaming Community and the official Crunchyroll Twitch channel.