If the world is our oyster, it may be that we live inside of it.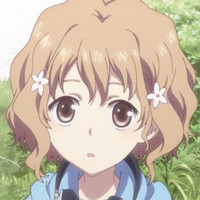 Back when anime studio P.A. Works launched its English twitter account (@PAWORKS_eng), the studio began tweeting out little summaries, staff lists, and commentary about all of the shows it has produced since its inception in 2000. One of the things I found most interesting among those tweets were the little maps that accompanied a number of their shows (True Tears, Hanasaku Iroha, Glasslip, HaruChika, and Kuromukuro). While I've not seen all of these, nor all of the studio's other works, I found it intriguing that the studio's official account would make a deliberate point of locating its shows' real world locations in this manner, right amidst the stream of other information. Not that it was unusual, per se, but the clear intentionality of it got me thinking. Unlike most anime studios, of which the vast majority are located in Tokyo, P.A. Works is based in the rural prefecture of Toyama (a great article on that here). And when I started thinking about P.A. Works the studio and the works of P.A. Works, something started clicking in my head.
P.A. Works is widely beloved among the western fandom for making a number of heartwarming character dramas and for the studio's use of pretty background art for its series. The combination of these two things mostly make up what I'd consider to be "P.A. Works style" of show. However, there's one other element, one more easily overlooked, that I think defines the studio's house style of show: the use of non-metropolitan settings. This is just guesswork on my part, but it seems rather obvious to me that the studio's location outside of the Tokyo area has had an effect on the kinds of shows P.A. Works makes (especially considering that nearly all of its original productions take place in such settings). Whatever the reason, though, the similarities between the settings of shows like Glasslip, Tari Tari, Nagi no Asukara, and Hanasaku Iroha, as well as similarities in the ways the settings of other P.A. Works shows are treated, certainly exists—and it's those similarities that I'd like to explore tonight.
Glasslip is one of my favorite P.A. Works anime (an unusual opinion, I know—you can read more on that on my blog), and I think it's an excellent example of the primary character of the settings in most of P.A. Works' shows. Set in Mitsukuni, Fukui, a relatively small coastal town, Glasslip's offbeat story about a boy and a girl who can see "fragments of the future" uses the town as an ongoing motif throughout the show. With its cast on the cusp of graduation from high school, they are confronted with the looming reality of the future and potentially leaving behind the town where they grew up. Yet at the time in which we see into their lives during Glasslip, the town is still their entire world, and a source of contemplation as they face the imminent future and the changes it will bring.
The idea of the setting of the show being the entire world of the characters is descriptive of an essential quality that appears in many P.A. Works anime, even those that don't conform to the "P.A. Works style"—that is, the settings of these shows are "small worlds." While, for the characters, they may represent their entire reality, we the audience know that an much larger world exists out beyond what the characters see.
To use another P.A. Works favorite of mine as an example, the studio's 2013 adaptation of Tomihiko Morimi's novel, The Eccentric Family, while set in the urban setting of Kyoto, is likewise concerned with a relatively small world—although for the protagonist, Yasaburo, this is more a reflection of his status of being a tanuki than of his worldview. Being a tanuki (and a curious one seeking a fun life, at that), Yasaburo sees a very small and specific slice of Kyoto. Even as he seeks adventure and excitement, the human woman Benten represents throughout the series the danger and unknown of the human world. Yasaburo may occasionally follow Benten into this "outside," but inevitably the conclusion of the show finds him returning to the fun he can discover within his world as it is. That in itself is a very different conclusion than the one Glasslip finds, but the central conceit of a small world that is everything to the characters persists.
You can find this fundamental treatment of the setting in many of P.A. Works' other shows, as well. Although I haven't seen the entirety of Hanasaku Iroha, it's apparent from Ohana's departure from Tokyo in the first episode of the show that her world (and, in parallel, her future) have suddenly shrunk on her when she's forced to move to Ishikawa. Smallness of world is not always something natural to us, or something we choose. In Nagi no Asukara, conflict both societal and romantic arises from the meeting of two worlds and the characters within them being used to only living in and being concerned with one of them. In Angel Beats!, the entire story revolves around a tiny section of time and space. Much like in Glasslip, the characters in Tari Tari inhabit a small rural town on the cusp of having to face the world outside their childhood home. And in P.A. Works' latest anime, Kuromukuro, which is set in the studio's home prefecture of Toyama, protagonist Yukina's peaceful existence of small realities is suddenly invaded by a samurai from the past and very present enemies (incidentally, the first half of Kuromukuro's first episode is perhaps the best establishment of this "small world" feeling in any P.A. Works anime). For Yukina, the center of her character's arc is defined by the upsetting of her small world.
What I find really cool about this recurring theme in the anime of P.A. Works is that its repetition lends the studio's shows a sense of recognizability, even when they're about subjects as diverse as time-traveling samurai robots and underwater love polygons. While studios like Kyoto Animation and SHAFT have distinctive visual styles, it's P.A. Works' quiet understanding of the small worlds in which we all live that really makes its work stand out as unique. No studio is a monolith, of course—outliers like Another are exceptions that prove the rule—but this trend is kind of special, because in a sense this idea of the "small world" is universal to everyone. We all exist in our own little bubbles of reality, which expand and contract as we go through life. As a studio, P.A. Works seems to understand that better than most, and that sense of the very real sometimes smallness of our worlds is both reassuring and, on occasion, challenges us to grow.
Alright, it's time for you guys to share! What's your favorite P.A. Works show and what do you think about the settings many of the studio's anime use? Let your voice be heard below in the comments!
----
Isaac is an Associate Features Editor for Crunchyroll and eases his compulsive need to write about anime on his blog, Mage in a Barrel. You can follow him on Twitter at @iblessall or on Facebook.