How new blood can shake up the future of anime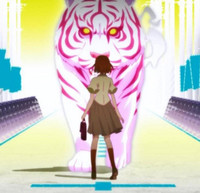 This article was written by guest contributor Callum May.
Anime is very much a "who you know" type of business. Many directors and producers have claimed that the main reason for the success of their shows is due to being able to contact creators that they've worked with in the past. Recently, in an interview with Yattatachi, One-Punch Man Director Shingo Natsume stated:
"As far as the anime animators, the community is small. So even though we are working across different studios, we know each other, like recognizing names and faces. When we work on a production together, we put all our time, our blood, sweat, and tears in the production. So through that, we become friends and comrades and I made sure to stay in touch."
However, a reliance on personal contacts is far from ideal. Whilst people like Kinema Citrus' Muneki Ogasawara are supporters of the system as it stands, it has become difficult for new talents to gain a standing in such a clique industry. Like Shingo Natsume says, it's a small community and if you're not already a part of that group, it can be difficult to break through onto major projects.
Therefore, in-house initiatives such as Aniplex's recently announced Aniplex Script Room are very important for the state of the industry. Right now, there is a very small pool of screenwriters that are consistently brought in for anime productions, and in some cases this has led to talented figures having to juggle various projects. For example, Yo-Kai Watch screenwriter Yoichi Kato will also be working on Time Bokan 24, Digimon Universe: Appli Monsters and Dream Festival, all airing next season.
According to the press release, Aniplex Script Room will be set up for the purpose of producing anime scenarios in-house collaboratively (In a similar vein to the Pixar Writers' Room) and will be co-operating with Aniplex's production and planning teams. Applications have just opened with the deadline being the 30th of September. Applicants will have no requirement to disclose their age, gender or even their professional screenwriting experience, but are encouraged to mention any previous writing awards or experience in other areas of writing. Successful applicants will not only be supervised by Sword Art Online and Erased Director Tomohiko Ito, but also taught by him.
However, this isn't the first time Aniplex has worked with a script team. If you can draw your eyes away from the visuals of 2009's Bakemonogatari credits sequence, you'll find a section for the scriptwriter and then the katakana for "Seven Days War." As a general TV production and writing company, a group of writers took a break from writing magazine quiz questions to do proper creative anime work, starting with Aniplex and Shaft's Bakemonogatari and eventually moving onto other high profile series such as Sword Art Online, Nisekoi and The Irregular at Magic High School.
This group continued working with Aniplex up until 2014, when five writers left Seven Days War to create a new company known as WriteWorks. Instead of working on quiz and variety shows, WriteWorks wanted to focus on anime production. Writing the scripts for 2015 series The Asterisk War and Tsukimonogatari, WriteWorks is now one of Aniplex's most trusted contractors. To put it simply, Aniplex isn't just on board with the idea of script writing teams, they've already seen it in action and I wouldn't be surprised to see these writers being absorbed into their new team.
Bringing in new talent is one of the most important things for the industry right now. With P.A. Works, White Fox and Ufotable all taking steps to train the next generation of animators, the steps taken by Aniplex to do the same for the screenwriting industry could lead to a new pool of talent for the future and for us, the consumer, a much larger variety of types of shows available.

-----
Callum May is an anime video content creator, covering the anime industry and the talents that allow it to strive. You can find his work on The Canipa Effect or follow him on Twitter at @CanipaShow