Get another glimpse at the real life locations of Sound! Euphonium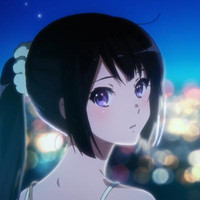 Anime vs. Real Life returns this week with more anime to real life comparisons of the fantastic Sound! Euphonium! I already covered a lot of the shows locations in last week's installment, but there's still much more to come.
The second season of Sound! Euphonium kicked off this week, and it's great to see Kumiko and Reina practicing again, after winning the regional competition. We also get so see more of Uji, the town where Sound! Euphonium is set in – and a lot of these places should already look quite familiar to you, as the second season reuses a good amount of the locations of the first one, like Rokujizo Station, the convenience store, and Uji Bridge. However, I'm still not through with the real life locations of the first season, and this week is going to be all about the eighth episode. Most of you will remember that episode for the very sweet and intimate moment between Kumiko and Reina on Mount Daikichi, after which their friendship really started to blossom.
I already mentioned it a couple of times last week, but KyoAni is doing an amazing job of recreating Sound! Euphonium's real world counterparts. So, let's get right to it – this article will focus on the real life locations of the eighth episode of the first season of Sound! Euphonium!
Kumiko has to get off at Uji Station on her way home from school. It's a bit confusing, since there are two Uji Stations in close proximity to each other. This Uji Station is the final stop of the Keihan Uji Line, which I already covered in great detail last week. We'll get to see the other one a bit further down.
She bumps into her childhood friend, Tsukamoto Shuichi, on her way home.
That's a small island in the middle of the Uji River. If you have watched the first episode of the second season, that's where all the food stalls were during the Ujigawa Fireworks Festival.
However, enough about the second season for now. It's all about the Agata Festival in episode eight, which is an annual festival of the Agata Shrine. The festival is also called the 'Mysterious Festival of the Dark Night', as a portable shrine is carried around in the darkness. With the festival coming up in the show, Shuichi wants to ask Kumiko to go with him, but she refuses his invitation, by making up fake plans with Reina. Reina overhears the conversation and takes Kumiko seriously. Since she kind of got dragged into this, Reina decides to climb Mount Daikichi with Kumiko, instead of going to the festival.
Torii gate along Agata Street, which leads all the way to the Agata Shrine.
The amount of detail KyoAni put into recreating these locations is really on another level. Of course, Goto Takuya is going to the festival with his not so secret girlfriend, Nagase Riko.
The sign in the background is about the history of Uji bridge, one of the oldest bridges in Japan.
Small part of Uji Bridge.
This is the second Uji Station I was talking about a bit further up. This station is located along the Nara Line, and is run by the Japan Railways Group. This one is located south of the Uji River, while the other one is located on the north side.
Outside of Uji Station is this cool looking post box, which is shaped like a tea caddy. If you read last week's article, Uji is very well known for its high quality green tea. The thing is not only for show, I actually saw somebody throw a letter in there (while he was walking right into my photo).
Sapphire and her identical looking little sisters meet up with Katou here, right before she's off to her date with Shuichi. After Shuichi basically got rejected by Kumiko, Katou actually asked Shuichi out to go to the festival with her.
That's definitely a futuristic looking clock, but it was a bit inconvenient to read.
The shop on the left is a small flower shop, also located right outside Uji Station.
That's the entrance to Uji Shrine. Kumiko and Reina meet up here for the Agata Festival. They also met up at this same exact spot for the Ujigawa Fireworks Festival from the first episode of the second season.
Uji Shrine, formerly also known as the lower shrine of the Ujigami Shrine, until they got separated in 1868, during the Meiji Period. It's just a bit south of the Ujigami Shrine, on the north side of the Uji River.
Reina and Kumiko pass by the entrance to Ujigami Shrine here, formerly known as the upper shrine. The shrine is dedicated to Emperor Ojin and his sons. According to the legend, the older son, Uji no Waki-iratsuko, commited suicide in order to get his brother Nintoku to the throne, so the shrine was built in his honor. Ujigami Shrine is an UNESCO World Heritage Site, and believed to be one of the oldest standing shrines in Japan, founded during the 11th century. It was designated as a guardian shrine for the Byodoin Temple, which is on the opposite site of the Uji River. Reina also gives us a bit of a sightseeing advice, as she tells Kumiko that she prefers the Ujigami Shrine to the Uji Shrine, as she describes this one to be "more classy and grown-up".
Unfortunately, they don't pay the shrine a visit, and head straight up Mount Daikichi.
That's where the ascent to Mount Daikichi starts. It was getting extremely dark on my way up, way darker than what the pictures show. My picture quality was also suffering quite a bit because of the low light, but everything should still be clearly recognizable.
All in all, I think it took me around fifteen to twenty minutes to get up there, but it would've been a bit harder if you had to carry a Euphonium up there, like Kumiko (eventhough Reina helped). Mount Daikichi is only 130 meters high, but once you're up there, you'll have a spectacular view of the city, the river, and Uji Bridge. One piece of advice though, don't go up there during the dark, like Kumiko and Reina, or like I did. It's completely dark, and there are absolutely no lamps. I watched a horror movie called The Forest just a couple of days before I went to Uji, and I was basically running on my way down. If you know a bit about Japanese Mythology – mountains can be scary places in Japan.
Katou asked Shuichi out for the Agata Festival, and although he agreed to the date, she sadly gets rejected by him after her confession.
Whew, finally made it to the top – the view always makes up for it in the end.
Like I said, it was completely dark, so obviously nobody was around when I got to the viewpoint.
We got to know a lot about Reina's personality in episode eight. Reina reveals to Kumiko that she is able to see through her good-girl façade, and that Kumiko; in truth, is quite distant. She also confesses to her that she is actually drawn to that side of her, and that she is not interested in getting close to people who don't interest her. Reina also tells Kumiko, that she does not want to be one of many, but that she actually wants to become special, which is also the reason why she plays the trumpet.
The moment leading up to Reina putting her finger slowly on Kumiko's forehead, and then gently sliding it down to her lips.
Don't mind my backpack.
Reina seemed extremely relieved, after she revealed all her secrets to Kumiko.
'The ground's like a starry sky', that's how Kumiko described the view from Mount Daikichi. After I took all the photos of the place, I was finally able to sit down a bit there after a long day, but that was definitely a great way to end my trip to Uji.
You can't deny that view.
Sapphire and Katou met up on Uji Bridge, after Katou got rejected by Shuichi.
The episode ends with Reina and Kumiko playing a piece from their middle-school farewell party on top of Mount Daikichi. What a beautiful ending to one the best episodes of Sound! Euphonium! And the next piece begins…
How did you guys like the first episode of Sound! Euphonium 2? And another thing, what would you guys like to see next week – should I wrap up the locations of the first season, or do you want to see the locations of one of the current simulcast shows? Let me know in the comments!
---
You can follow Wilhelm on Twitter @Surwill.