What inspired Porter Robinson's powerful music video?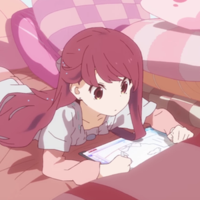 Last week, Porter Robinson released SHELTER, an anime music video created in association with A-1 Pictures and Crunchyroll. The short film was first screened in Shibuya, and a few hours later, it was released worldwide on Youtube and Crunchyroll.
It's a beautiful little film with a touching story, although it would probably take me longer to explain it than it would take for you to watch it. It's only six minutes long, but it packs a hefty emotional punch, so prepare those tissues beforehand!
After watching the video about a million times, I still have some questions in my head. Like, how did an ambitious project like this get made, anyway? The other day, Crunchyroll uploaded a "behind-the-scenes" video, which offers some interesting insights into the anime's creation:
So far, we don't know much else about the project, which is understandable given that it was announced only two weeks ago or so. But did you know that SHELTER was also promoted in Japan, and that Porter has shared information about the film in Japanese through interviews and on his twitter account? While I'm not able to translate everything for you, I thought I'd share some of the things I learned about SHELTER while searching it up in Japanese.
Without further ado, here are three other things you might not know about Porter and the making of SHELTER:
In fact, the reason why Porter approached A-1 Pictures to make SHELTER is because A-1 was the studio that created Anohana!
In a Japanese interview, Porter said that Anohana matches his sensibilities as an artist. He believes that only A-1 Pictures could evoke tragedy and pathos in their shows while also appealing to otaku and mainstream audiences. His own work is very sentimental, so A-1 Pictures was the perfect fit for him.
The core staff of Anohana did not end up working on SHELTER, however. This is understandable, given that the director of Anohana, Tatsuyuki Nagai, currently has his hands full on Mobile Suit GUNDAM Iron Blooded Orphans, while the other staffers have been busy with various projects. So even though A-1 Pictures gave us SHELTER, it's not the same A-1 that gave us Anohana.
Still, I'm sure that Porter ended up being very satisfied with the people who worked on SHELTER with him. Through A-1 Pictures, Porter was introduced to Toshifumi Akai and Megumi Kouno, and he fell head over heels in love with their work. In fact, he practically demanded that Kouno be involved with the animation because her cute character designs fit the image he was going for. Akai and Kouno had previously worked on The Idol Master, which is the complete opposite of Anohana's tragic story, but according to Porter, it was a nice contrast.
Despite the different staff involved, don't you think that SHELTER still has an Anohana vibe? When Rin says, "Even if those memories make me sad, I've got to go forward, believing in the future," that felt practically identical to the main theme of Anohana. It doesn't surprise me at all to hear that Porter is a fan of that series.
(Note: If you'd like to find out more about the Japanese artists who were involved with SHELTER, you can read English-translated interview with Toshifumi Akai on the Sakuga Blog, and the Canipa Effect has a great video on Megumi Kouno.)
2) Madeon also watches anime
Madeon is the French DJ who collaborated with Porter to create the SHELTER song. They met around ten years ago online and have been friends ever since. SHELTER was their first time collaborating. Porter came up with the basic melody and shared it with Madeon. The two of them hammered out the finer details together. It was a true collaborative work.
Madeon is also apparently quite fond of anime, although he doesn't keep up with the newer releases like Porter does. He likes Case Closed, Death Note, and Hayao Miyazaki films. Sounds like pretty good taste to me!
3) Porter was inspired by Interstella 5555: The 5tory of the 5ecret 5tar 5ystem
This isn't actually the first time a non-Japanese musician has commissioned an anime studio to make a music video. In 2003, Daft Punk released an animated musical film in collaboration with Toei Animation. The manga legend Leiji Matsumoto, who is well-known for his romantic sci-fi operas, even worked on the character designs, as you can see below. The band members of Daft Punk grew up watching classic anime like Captain Harlock, so you could say that the film is a visualization of their influences.
The plot of Interstella 5555 follows the adventures of a blue-skinned rock band as they get abducted by a military force. There's no dialogue in the film, and the animation is noticeably more limited than SHELTER's, but it's been a cult classic among anime fans for years.
Porter himself has seen Interstella 5555 before. In fact, he was watching the film as he was making music with Madeon. Madeon hasn't seen the film proper, but he has seen the trailer and knows the general plot. Porter has said that he drew inspiration from Interstella 5555, and he encourages others to see it.
I'd also like to point out that Porter uses an interesting word to refer to Interstella 5555: 連作 (pronounced rensaku). Rensaku has multiple meanings, like cultivating a crop in the same field every year, or artistic works that are based on the same theme or motif. It could even mean a collaborative work. Regardless of the exact meaning of rensaku in this case, it's clear that there's a strong relationship between Interstella 5555 and SHELTER.You could call it the precursor of SHELTER.
So what's the moral of this story? None, really, but it's nice to know that some of the world's most respected artists and musicians are huge anime nerds. Here's hoping we see more collaborations with anime studios in the future. The results so far have been interesting, to say the least.
---
Kim Morrissy is a freelance writer and translator. He writes about anime, light novels, and Japanese culture on his personal blog. You can also follow him on Twitter at @frog_kun.