Check out the real life locations of Magical Girl Raising Project!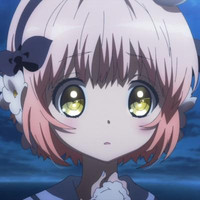 This fall anime season has so many great shows to offer, it's pretty easy to get overwhelmed by them all. I'm sure everybody is enjoying shows like Yuri!!! On ICE, Drifters, Izetta: The Last Witch, and the likes. That's why I want to use this opportunity, to talk a little about a current simulcast title that seems to be getting a lot less attention – Magical Girl Raising Project! As always, I'll take a look at the real world locations of the show, and see how they stack up to the anime version. Since this article turned out a bit shorter than usual, I decided to also check out the locations we saw during Porter Robinson's amazing anime music video, SHELTER. So, keep scrolling!
First things first, Magical Girl Raising Project is a show about a smartphone/social game, which turns a handful of chosen players into real magical girls. However, there's a twist (it wouldn't be a magical girl show without a twist nowadays). As soon as the lifelong wish of our heroine, Himekawa Koyuki, of being a magical girl gets fulfilled, the magical girl's administrator and mascot, Fav, announces massive budget cuts, and decides to halve the population of magical girls in the district. Each week, one of the 16 magical girls gets terminated and, without wanting to spoil too much, the show quickly turns into a battle of life or death between these girls. So, only one question remains – where do The Hunger Games 'Magical Girl Edition' take place?
Like Yuri!!! On ICE, Magical Girl Raising Project also uses a made-up city name for its setting. The anime's Nabuka City is actually based on the city of Joetsu, in the south of Niigata Prefecture. Joetsu is located north-west of Tokyo, and faces the Sea of Japan. The whole coastal area facing the Sea of Japan is generally not well known as a popular tourist destination. Joetsu is a relatively small port city, with an estimated population of 200,000 (relatively small in Japan, it would be the third biggest city in my home country). Now, let's see how Magical Girl Raising Project's locations stack up to their real world counterparts. This article will cover episodes one through four.
*All pictures were taken with Google Street View
Right after the short and bloody opening scene, we get a shot of Takada Castle, Joetsu's main tourist attraction. The castle was first constructed in 1614 in a mere four months, by the sixth son of Tokugawa Ieyasu, Matsudaira Tadateru. The three-story flatland castle was heavily damaged by earthquakes in 1665, in 1751, and burned down completely in 1802. It was rebuilt in its original form in 1993.
You might be wondering why there are so many school kids coming from the castle grounds. Himekawa Koyuki's school (I'll keep calling her by her magical girl name, Snow White, from now on) is actually located within the castle moat.
Studio Lerche is doing a good job of recreating some of the real life locations of Joetsu, while altering and mixing things up with others, as you will see a little further down.
After school, Snow White and her friends take the bus from the Takada Castle to Takada Station. These roofed streets shape the townscape of the central Takada area, and have a total length of 16 kilometers. This comparison shot is a good example of what I just meant before. While the location is clearly recognizable, it's not fully recreated one-to-one. The buildings left and right may not match perfectly, but the street and the building at the intersection do.
Takada Station, which first opened in 1886. Incidentally, the anime Dream Eater Marry also took place in Joetsu.
Wrong side of the station, but you guys get the picture.
Snow White then runs off to do her magical girl transformation in peace. The anime version is pretty much spot on in this shot.
She then transforms behind this wall.
The anime often uses shots of these roofed streets, and I have been checking them very thoroughly, but the buildings never really match up.
One of the show's most frequently used locations is the TV tower; however, while there are some similar looking ones in the area, there is no TV Tower that close to Takada Station in real life, as it is in the anime.
If Magical Girl Raising Project teaches us one thing, it's that everybody can become a magical girl, even boys! However, always read the terms of service first!
The Art Hotel Joetsu, which is located just a bit outside of Takada Station.
Now, you might be wondering – where is the Temple which served as a base for Ruler, Swim Swim, and the others? Well, considering the events of last week's episode, it's kind of understandable why they didn't use a real one.
---
Anime vs. Real Life – "SHELTER"
Since Magical Girl Raising Project didn't have too many real life locations to offer, I thought it would be a good idea to also share the real life locations of Porter Robinson's anime music video, SHELTER. You all probably have already, but if you haven't, I strongly encourage you to give this short video six minutes of your time. During these six minutes, Rin jumps from one fictional world to the next, but we also get a couple of glimpses of her life in Kyoto during her flashbacks. Now, here are the real life locations of SHELTER:
We actually see this view twice in the video, and a lot of you surely recognized it right away, because that's the view from the world-famous Kiyomizudera Temple. I don't think much needs to be said here about one of Kyoto's most famous landmarks.
Rin and her Dad are visiting the equally famous Yasaka Shrine here, and in the shot below. The shrine was founded as early as 656, and is known for the popular Gion festival.
Last but not least, the five-story tall Yasaka Pagoda, in the Higashiyama District.
The latest episode of Magical Girl Raising Project airs today, so make sure not to miss it. How have you been liking the show so far, and who do you think will survive, or die in the coming episodes? Sound off in the comments below!
---
You can follow Wilhelm on Twitter @Surwill.