Find out the most voted shows by country, city, and more!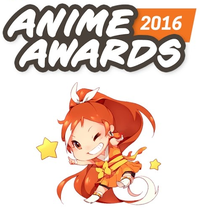 Crunchyroll's first-ever Anime Awards created quite a stir when they debuted towards the end of 2016. The big winners were chosen by YOU, the viewing public, but how did the numbers and voting data break down exactly?
Wonder no more as a new infographic has appeared to explain all! Keep scrollin' down below for an exclusive peek behind the curtain on the Crunchyroll Anime Awards!
SEE YOU NEXT YEAR AT THE 2017 ANIME AWARDS!
---
Patrick Macias is editor in chief of Crunchyroll News & Otaku USA magazine.
He is currently serializing his latest writing project, MONDO TOKYO, on Wattpad.