An in-depth look at the director of Miss Kobayashi's Maid Dragon, Yasuhiro Takemoto!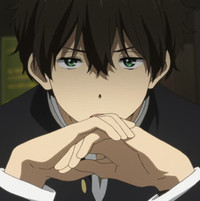 Creative spotlights are easily digestible overviews of a director or animator's body of work, style, and vision. My goal for these articles is to highlight some of the exceptional and possibly lesser-known creative voices in anime. I'm hoping these write-ups encourage people to explore more of what anime has to offer.
The spotlight for this week will be on Yasuhiro Takemoto, one of the two powerhouse directors at Kyoto Animation.
Miss Kobayashi's Dragon Maid has managed to both warm our hearts and tickle our fancies this season. The comedic highs of this contemporary slice-of-life fantasy are no fluke: esteemed Kyoto Animation director Yasuhiro Takemoto once again delivers a bright and fun work with a strong emotional backbone. Much like his fellow director, Naoko Yamada, Takemoto is a leading voice at Kyoto Animation, and continues to drive emotionally-resonant content forward for the studio's diverse audiences. Whether it's a genuine portrayal of adolescence or a hearty belly laugh for otaku, Takemoto is never shy about bringing his commanding cinematic voice to the animated medium.
What makes Takemoto such an intriguing director at Kyoto Animation is that his core approach to anime is heavily influenced by the visual stylings of Akiyuki Shinbo – one of the primary studio heads at Shaft. Although Shinbo's actual directing roles are few and far between these days, his artistic flair has become the face of Shaft's in-house style. Despite Shinbo's roots as an avant-garde anime director, many of Shaft's younger generation of artists have diluted his style into something more palatable for commercial anime consumption. However, Takemoto is one of the few anime directors who is still remarkably faithful to Shinbo's original vision for anime.
In 2001, both Shinbo and Takemoto collaborated together on the TV anime series The SoulTaker – an experimental Tatsunoko Production title that fused demons, cyberpunk, and tokusatsu together into a mystifying visual spectacle. Although Takemoto was only an occasional episode director on The SoulTaker, he already displayed a strong sense of how he wanted to use the anime's groundwork to tell a story in his own terms.
The SoulTaker possessed a disorienting visual ethos wherein the colour, lighting, and framing all bared no semblance of realism. While Shinbo was all about assaulting the audience's perception of reality as a means of externalizing the characters' frenzied mental states, Takemoto was more focused on the idea of reality as a manifestation of emotion. Takemoto blended abstract imagery with film noir lighting to construct a poignant atmosphere that reinforced how the characters were feeling. Ultimately, Takemoto's approach to The SoulTaker's material was the most grounded, which says a lot about the nature of that anime more than anything. However, even after Takemoto began working on adapting popular manga and light novels at Kyoto Animation, he always stayed true to his roots.
Takemoto tends to direct a blend of drama and comedy anime at Kyoto Animation, and it's typically the dramas where his Shinbo-isms come to light. For example, Takemoto's Full Metal Panic! The Second Raid contained scenes that were often darker in tone than its source material. The original Full Metal Panic! season by Gonzo was balanced between heated mecha action and lighthearted school comedy, but Takemoto sought to deliver a sequel that was more realistic in scope and driven by human struggle. Takemoto cracked down on the troubled mental state of the protagonist, Sagara Sousuke, examining how his emotional immaturity affected his relationships with others. Not only was the personal and intimate human drama exactly what the Full Metal Panic! franchise needed, but Takemoto's endeavors also helped make Kyoto Animation into a name many anime fans knew and respected.
On the other hand, Takemoto's comedies such as Miss Kobayashi's Dragon Maid rely more on quick visual gags and elements of genre misdirection. Comedy is one area that Takemoto has developed while working at Kyoto Animation, and as a result tends to be more a reflection of the studio's direction than Takemoto's specifically. With that said, many of the episodes that Takemoto directed or storyboarded do occasionally flash some of his more overt stylistic whims. The flashback sequence in episode 1 of Miss Kobayashi's Dragon Maid where Kobayashi first encountered an injured Tohru is one such instance. The scene is composed entirely of orange and blue colors, being stylistically reminiscent of a Shinbo anime. It's a key moment in the romantic narrative of Miss Kobayashi's Dragon Maid, and emphasizes the pair's connection through memorable minimalism.
However, when looking at Takemoto's entire career, there's one anime that stands out as the culmination of his artistic vision: Hyouka. At first glance, Hyouka is a low-key mystery anime with self-contained stories that seem inconsequential in scope. However, the anime subtly reveals itself to be an introspective examination of adolescence amongst a close group of friends.
Houtarou Oreki is an ordinary high school boy with few dreams or ambitions. He hates to waste energy and often avoids situations or encounters that would cause him to expend more energy. However, at the request of his older sister, Oreki joins his school's Classic Literature Club and becomes acquainted with (or rather, entwined by) a beautiful girl called Eru Chitanda. Normally polite and reserved, Chitanda's eccentricities begin to show when she becomes fixated on a mystery that requires solving – and mysteries happen to be Oreki's speciality!
Hyouka is a very unassuming anime, in part due to the mundane nature of its small-scale mysteries, but its charm lies in Takemoto's approach to Oreki's personal growth. Initially, Oreki is someone who has made a point of not becoming too involved with others; he goes to school, walks home with his best friend, Satoshi, and lounges around at home on weekends. Despite convincing himself that his life is exactly the way he wants, Oreki secretly longs to be known and respected for something he is good at. As a result, Oreki keeps many of his deepest emotions bottled up inside, which leads to a somber, almost apathetic reality.
The early episodes of Hyouka are accompanied by duller lighting and a pervasive tone of grey. Rainy days and overcast skies often comprise the weather, in many respects acting as natural manifestations of the reality that Oreki has created for himself. However, clouds part and dynamic spotlights shine upon Oreki when he is in the presence of Chitanda. His once dull reality brightens as Oreki finds himself solving mysteries for others, gradually winning over the trust of Chitanda.
Slowly but surely, romanticized expressions of joy and belonging begin to leak from Oreki's being, encompassing his newfound outlook on life. The pendulum of a clock transforms into a heart when a dazzled Oreki has his own heart set aflutter by a pleading (but also very cute) Chitanda. The grey skies slowly disappear, now cast with a passionate shade of violet as Oreki finds purpose and accomplishment in his life by solving mysteries.
But the greatest magic of Hyouka is that while Oreki's gradual change is more obvious to us through Takemoto's artistic choices, Oreki himself doesn't acknowledge his own growth. Even at the tail end of Hyouka, Oreki still takes pride in his low energy lifestyle, yet a part of him has clearly accepted the merits of human connection. In spite of his better judgement, Oreki is quite the romantic!
To this day, Yasuhiro Takemoto still carries with him a special touch that no other director at Kyoto Animation possesses. Over the years, Takemoto has refined his core artistic vision without deviating from his roots and influences. Takemoto is someone who has given us many great comedy and drama anime, and shows no signs of slowing down any time soon.
Which of Takemoto's anime are your favorite? How does Miss Kobayashi's Dragon Maid from this season compare? Let us know your thoughts in the comments below!
----
Brandon is a Brand Features Writer for Crunchyroll and also writes anime-related editorials on his blog, Moe-Alternative. Hit him up for a chat on his Twitter at @Don_Don_Kun!