Check out the real-world locations of Tsukigakirei!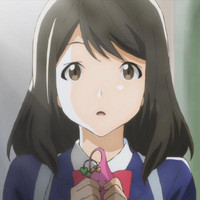 Ah, it's that special time of year again, where almost every outdoor shot in an anime is jam-packed with graciously falling cherry blossom petals, marking the start of the spring season shows, which in turn means new and exciting anime locations for me to track down and write about. The premier of the first show I'll be taking a look at was completely drenched in cherry blossoms – I'm of course talking about the very charming Tsukigakirei (as the moon, so beautiful).
Studio feel.'s original romance anime tells the story of Kotarou and Akane, two very shy teenagers in their third year of middle school, who are unconsciously starting to take an interest in each other. Tsukigakirei's grounded story and believable characters are supported by gorgeous pastel colored backgrounds, which are based on the show's already quite lovely real-world setting – Kawagoe.
Tsukigakirei takes place in Kawagoe, a city in Saitama Prefecture, which is located only around 30 minutes away from central Tokyo. The city with its roughly 350,000 inhabitants often gets referred to as Little Edo, which is the old name for Tokyo, due to its many historic and traditional buildings shaping the townscape. Kawagoe really prospered during the Edo Period (1603–1868) as an important city to Tokyo for trade and strategic purposes. Nowadays the city is a popular tourist destination for day-trips from Tokyo, and maybe even a couple more tourists will find their way to Kawagoe now because of Tsukigakirei.
*All images were taken with GOOGLE STREET VIEW (shots I took myself are marked 'WD')
The opening shot immediately unveils the shows setting, and starts off with showing Kawagoe's main street, Kurazukuri. Kura means warehouse in Japanese, and kurazukuri is the name of the construction style used for these fireproof clay-walled warehouses. Seeing these images, it's probably easy to understand why the town is called Little Edo.
You might've also instantly recognized the setting if you were following last season's Fuuka (or have been reading my articles), as Kawagoe was also the destination of Yuu's and Koyuki's date trip in the ninth episode.
WD
The opening shows us a quick shot of the Kumano Shrine located along the Taisho-roman Street. I took this picture last summer while visiting Kawagoe. Unfortunately, that was on the same day as Pokémon Go finally launched in Japan, and the city actually has free-WiFi, so I regrettably didn't take all too many pictures that day. Kamisama Hajimemashita also took place in Kawagoe, and was the original purpose of my trip.
The beautiful spot we've seen in the opening and the promotional videos for Tsukigakirei is right behind the Hikawa Shrine, where cherry blossom trees are lined up on both banks of the Shingashi River. The cherry blossoms should also be in full bloom in real life as well now.
That's Takazawa Bridge and the Motomachi-Mutsuzuka Inari Shrine in the background.
The anime's visuals would have been beautiful all-around, if it weren't for those awful-looking CG background characters. But the backgrounds themselves look gorgeous and are pleasant to look at, like this shot of the Kawagoe City Daisan Middle School. The only problem is, that there is no such middle school in Kawagoe. Instead, the school shown in Tsukigakirei is based on Myojo Gakuen Elementary School, which is located in Musashino, a city in the western portion of the Tokyo Metropolis. It might be a bit too early to tell, but this almost seems like a growing trend lately, and was also done by last season's Interviews With Monster Girls or Masamune-kun's Revenge, where the schools were also located somewhere completely different from the show's main setting. This could be done for various reasons, like promotional purposes, or just because these schools make better models than the local ones, but I don't know the exact reason behind this. Like in all the other examples I just mentioned, Myojo Gakuen Elementary School was also listed in the ending credits.
This shot from the opening shows the Taisho-roman Street, which I'll come back to a little further down.
WD
Kumano Shrine again.
Given that the school is located someplace completely different, it's not possible to retrace the exact path which Akane takes to get home. Instead the anime just shows different scenes from all around town. The railway crossing is located only a bit north of Kawagoeshi Station.
Also the order in which these backgrounds are shown during Akane's walk home don't really make any sense in real life, but that's just some very, very minor criticism from my side.
I was not able to get a shot from the other side of Akane's apartment building, but you get the picture.
Hon-Kawagoe Station is one of the city's three main stations.
Gusto is the family restaurant where the painfully awkward encounter between Akane's and Kotarou's families took place. This particular scene, together with the short moment during which Akane was unsure how to enter her new classroom for the first time, were my favorite moments of the episode, as they just felt so relatable. These two are still middle school kids after all, and yes, just about everything ones parents did was somehow automatically embarrassing at that age, especially starting a random conversation with the parents of the person you were interested in. The scene managed to perfectly showcase the awkwardness of these kids, almost not being able to greet or talk to each other, or getting iced coffee instead of melon soda just to appear more mature.

In the end, both of them did not manage to talk a lot with each other, but that might just be exactly what the show intended. The anime's title "tsuki ga kirei" (the moon is beautiful) seems to stem from the famous phrase "tsuki ga kirei desu ne" (the moon is beautiful, isn't it?), which was coined by one of Japan's most important writers in modern literature, Natsume Soseki. In a popular anecdote about him, he translated "I love you" into "the moon is beautiful, isn't it?". He thought that the former was too blunt, and that two people don't necessarily need direct words to communicate their feelings, since looking at the same thing while also feeling the same way about it is enough to convey their emotions. Beautiful, isn't it? This doesn't seem too farfetched given the themes of the show, and the fact that Kotarou seems to be well-read himself, quoting Osamu Dazai at the dinner table with ease. (Or it's simply a very clever marketing campaign by the popular messaging app Line.)
A post office in Kawagoe. I don't think it was explicitly explained or mentioned in the anime, but Kotarou seems to be handing in some kind of entry for a writing contest.
This shot of the entrance to the Kumano Shrine is especially interesting, since it seems like the anime actually used Google Street View as its template here. Aside from almost everything lining up perfectly, the top corner of the white house is especially odd (I took the liberty to mark the spot I mean). You often have these unclean stitches and cuts using Street View, which you can see in the top corner of the house here as well. But checking the building on my own pictures and on Street View from different angles and times, the house doesn't actually have a deformation like that in real life. Nothing big or bad at all, it's just interesting to see that anime studios might also be making good use of Street View.
The Taisho-roman Street is a broad granite street lined with buildings dating back to the Taisho Period, and leads straight to the Kurazukuri District.
WD
The bookshop which Kotarou enters at the end of the episode is actually a Japanese confectionary shop. The shop to the left is a little café.
WD
And that concludes this week's edition of Anime vs. Real Life. I'm sure this is not the last you'll see about Tsukigakirei and Kawagoe, as there are still a lot of famous landmarks, like the Kitain Temple or the city's Bell Tower to see. I also prepared a little Google Map with all the locations shown in the anime, which I'll try to update over the season.
What did you think of Tsukigakirei's premier, and does Kawagoe seem like a place you'd like to visit? Sound off in the comments below!
---
You can follow Wilhelm on Twitter @Surwill.