What makes these two new sci-fi/fantasy series tick? We scope the first episode to find out!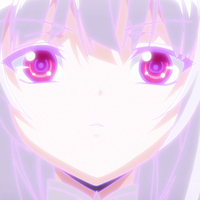 Between you and me and the wall, there is too much anime out there. And (a little secret for you) even the people behind the curtain at Crunchyroll News don't have time to watch every single show each season -- no matter how hard we may try. With scads of anime per season and only 24 hours in a day, how do we know what to focus in on?
That's where this new feature comes in. "The Hook" takes a look at the very first episodes of new series (and occasionally some hidden classics) to find out what makes them tick and what will keep us -- and you -- coming back for more.
For our first column, we'll be looking at two fresh spring series for you sci-fi/fantasy lovers: Xebec's Clockwork Planet and HAOLINERS's The Silver Guardian.
Clockwork Planet
Based on the light novel series of the same name, Clockwork Planet takes place in the distant future, 1,000 years after an entity simply known as "Y" repaired the demolished remains of Earth with a vast network of clockwork and gears. Our hero is Naoto, an amateur clocksmith who secretly wants to work on automata. He wishes for an automaton to fall out of the sky, and... one does. And when he successfully repairs her heart, she -- RyuZU -- recognizes him as her master.
But this isn't just anime-level wish fulfillment. RyuZU is from somewhere, and people will notice that she's missing. And her disappearance leads a young princess named Marie to set out to find the missing automaton.
The Hook: See those neon green headphones Naoto is wearing? Those aren't just a cute cyberpunk character design trait -- his hearing is so sensitive, he knows how many gears are in RyuZU's body just by hearing how she ticks over. He is, according to her, the world's greatest clocksmith. And judging by the reactions of the princess on his trail, he's not the only one with sensitive hearing. Something is going on... and as RyuZU herself says, "Even the greatest genius can't create a clock that runs for 1,000 years."
As for what that something is... we're given a clue, both in the episode itself and in the epic opening battle scene. From what we've seen so far, it looks as though we may be revisiting that scene at the end of the series.
Who is it for: It's not strictly steampunk, but if you're a fan of gears, girls in pretty dresses, and giant explosions (especially if the girls in pretty dresses are made of those gears and causing the explosions), you'll be on board within the first scene. Beyond that, it looks like this "Y" person who saved the world once may be getting a lot more mentions as time goes on...
Clockwork Planet airs Thursdays at 12 PM PDT.
The Silver Guardian
The Silver Guardian is the latest web manhua adaptation from HAOLINERS and Tencent, the companies behind Spiritpact. Like Spiritpact, it's pulled directly from a Tencent title and produced in China with a Japanese-language release.
Our story opens on Riku Rei, an RA in a girls' dorm, as she thinks back to her friend Suigin going into battle all alone. We find that Suigin and Riku Rei first crossed paths when she rescued him from drowning at a pool, and that she is the heiress to a massive tech company. As to Suigin's battle? We're not sure what it's for or why, but we do know it involves about a million red-eyed undead.
The Hook: Is it the giant pyramid bursting out of the ground? Suigin taking on an infinite army of undead while wearing a flaming scarf and summoning skyscraper-sized tombstons from the ground? The flashback at the end of the episode that shows us exactly how much action we've yet to see between that moment at the pool and where we currently are? Probably all of the above, really?
Oh, and there's an adorable cat named Wanchoi. Which could be reason enough to watch.
Who is it for: Well, one thing is for sure... you'd better love a slow-burn story. It's already apparent just from one episode that this story is going to be told in bits and pieces, flashing back and forward and in between. So if you enjoy following plot threads and putting together puzzle pieces, this should give you a lot to chew on.
Also, the episodes are a manageable 13 minutes each, so if you're short on time, it's fairly easy to add to your queue without taking up too much time.
The Silver Guardian airs Saturdays at 6:30 AM PDT.
-----
Kara Dennison is responsible for multiple webcomics, blogs and runs interviews for (Re)Generation Who and PotterVerse, and is half the creative team behind the OEL light novel series Owl's Flower. She blogs at karadennison.com and tweets @RubyCosmos.