What better way to celebrate the European sequel to Halloween than with a sorcerous Sabbat of witchy cartoons?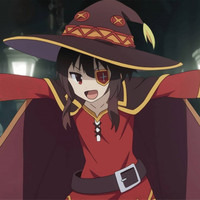 April 30th is the day (or more accurately, the night) when many European nations celebrate Walpurgisnacht, a holiday that serves as sort of the summer counterpoint to Halloween. Traditionally a night where witches are said to gather in secret, what better way to get in the mood for some black magic than with 10 witch-themed anime that will cast a spell on their audience?
So without further ado and in no particular order, here's a list of 10 Bewitching Anime to Watch on Walpurgisnacht:
Yamada-kun and the Seven Witches.
Body-swapping is only part of the fun in this 2015 romantic comedy anime based on the manga by Miki Yoshikawa. When magic is activated with a kiss, all sorts of strange scenarios result.
Sally the Witch.
The original magical girl, Sally the Witch ran from 1966 – 1968 on TV Asahi, with a sequel series that ran from 1989 – 1991. Heavily influenced by the American sitcom Bewitched, Sally and her friends introduced whole generations of budding otaku to Western-style white magic.
Have you ever wanted to see an anime set in a fictional pre-WWII Europe where a witch rides a big freakin' boomstick instead of a broomstick and flips over tanks with her telekinetic powers? Izetta: The Last Witch just might be the show for you. See also Saga of Tanya the Evil for a somewhat similar setting and premise.
Okay, this one's a bit of a cheat, since Schierke is technically the only principal character in Berserk who is also a witch, but the world depicted in Kentaro Miura's dark fantasy manga and anime is overflowing with darkness, demons, and dirty deeds, making it ideal for some late-night Walpurgisnacht viewing.
Tweeny Witches.
Featuring animation by the incomparable Studio 4°C, Tweeny Witches was released on DVD in North America by Media Blasters and also enjoyed a year-long stint on US Netflix. Neither of these versions are commercially available anymore, so unfortunately it's a bit more difficult to enjoy this visually quirky adventure. For a similarly wild visual aesthetic, check out Soul Eater, available via streaming and home video from Funimation.
Since 2011, fans have been losing their heads for this dark deconstruction of the magical girl subgenre with direction by Akiyuki Shinbo, animation by Shaft, and series composition by Gen Urobuchi. Puella Magi Madoka Magica has a direct connection to Walpurgisnacht, but to say more would be telling.
Based on the manga by Ryū Mizunagi and featuring direction from Tsutomu Mizushima (SHIROBAKO, GIRLS und PANZER), Witch Craft Works is sharp, sexy, hilarious, and action-packed. It also deals with a distinctly masculine fear concerning witches that dates back at least as far as Henrich Kramer's 1482 witch-hunting how-to manual, the Malleus Maleficarum.
Little Witch Academia.
Studio TRIGGER's love letter to the Harry Potter series, as the name implies Little Witch Academia focuses on a group of young girls studying to become witches in a magical, academic setting. The first two short films are currently available to view on US Netflix, while the TV series is still airing in Japan.
Belladonna of Sadness.
Inspired by Satanism and Witchcraft, an 1862 French treatise on the history of witchcraft by Jules Michelet, Belladonna of Sadness is a bizarre, experimental work of animation from 1973 that is aimed at a distinctly adult audience. The film is distributed on Bluray in North America by Cinelicious Pics.
A clear change of pace from the titles that precede and succeed it on this list, Flying Witch may be one of the most gentle and most warm-hearted stories involving witches in the history of anime. Tune in for the magical realism, stick around for the bucolic adventures of a young witch studying in the countryside, and never stop trying to catch the pheasant of your dreams.
Bible Black.
This one's only for viewers who are over the age of 18 and are not easily offended. Yes, Bible Black is a witch-themed hentai, and I'm only including it a.) because it directly deals with Walpurgisnacht and b.) Miles said I could. If I were feeling especially cynical, I'd mention that like Yamada-kun and the Seven Witches, it also involves magical body-swapping, but I'll spare the audience any further off-color jokes.
Well, that's all she wrote, although astute readers may notice a few otherworldly pecularities in this List of 10 Bewitching Anime to Watch on Walpurgisnacht. What do you think, folks? Did your favorite sorcerous series make the cut? Be sure to let us know, be sure to have a safe and happy Walpurgisnacht, and beware of things that go bump in the night.
Paul Chapman is the host of The Greatest Movie EVER! Podcast and GME! Anime Fun Time.