Check out the real-world locations of Eromanga Sensei!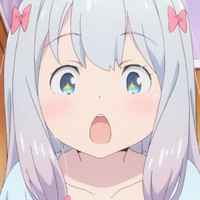 Eromanga Sensei is perhaps the most controversial show of this season, triggering all kinds of different reactions and emotions in and out of the anime community. I'm sure you've all already heard a good deal about the show by now, so it doesn't really require any introduction at this point, but please do read Frog-kun's excellent post about it. But just for the record, while the show still could play out as a heartfelt story about two stepsiblings trying to come to grips with the apparent deaths of their parents, its main hook is undeniably the constant incestuous undertone. However, only reducing Eromanga Sensei to that alone would also be unfair, as the show provides some good humor, beautiful art design, and some very solid animation. The show's surprising aesthetic strength also results into some very good-looking backgrounds, so why not take a look at some of the real-world locations these are modeled after?
*All images were taken with GOOGLE STREET VIEW
Sagiri spends her life as a shut-in in Tokyo's Adachi ward, north of the Arakawa River. Theoretically, Masamune and Sagiri should live somewhere along the river between Senjushin Bridge (picture above) and the blue railroad bridge here (picture below).
They're supposed to live directly next to the river, however, the anime completely left out the massive highway separating the riverbank from the residential area. So no, their house, and more importantly, Elf's old haunted house do not exist in real life.
Gotanno Station pops up quite a couple of times in the show.
And supposed to be located just across from Gotanno Station, is the Takasago Bookstore, where Masamune regularly stops by to check how his light novels are selling. However, the bookstore is actually a restaurant and a meat shop in real life. The only thing that matches up here are the station's corner and the 'no trucks' prohibition sign to the right.
Kitchen Origin gets turned into Kitchen Yummy in the anime.
Tobu Skytree Line's railroad bridge across the Arakawa River.
So as you can see, Eromanga Sensei takes place around Gotanno Station and the Arakawa River most of the time, aside from, uhh, Sagiri's room.
But when Masamune is not in the Adachi ward, you can probably find him (and Tsukigakirei's Kotaro) somewhere around the Fujimi area. Pictured above is Iidabashi Station's B2a exit, which was also featured in Tsukigakirei the same exact week.
Source: Wikimedia
But before Masamune and Elf head to the Kadokawa building, they make a quick stop at the Canal Café, vis-à-vis from the station.
They then make their way to the nearby KADOKAWA 3rd Headquarter Building. Just like the actual Eromanga Sensei novels in real life, Masamune's novels are also published by ASCII Media Works, part of the Kadokawa Corporation.
In episode 9 and 10, it was finally time for the obligatory training camp arc. However, all I know is that they departed from Haneda Airport, provable by this shot of the new Haneda Airport control tower (which was also in this season's KADO: The Right Answer). Unfortunately, I was not able to find out if Elf's island is based on any real one.
WD
And finally, in last week's episode, Masamune walked Sagiri around (through Skype on a tablet) Akihabara, the heart of otaku culture.
WD
They're starting outside of Akihabara Station.
They then head to Mansei Bridge, a single arch bridge crossing the Kanda River. The bridge was also a prominent location in last season's Akiba's Trip The Animation.
The pedestrian bridge connecting the Akihabara UDX to Akihabara Station was perhaps most prominently featured in the Love Live! series. It's also here where Masamune runs into the Oreimo cast.
WD
In the end, the amount of enjoyment you'll get out of Eromanga Sensei all comes down to your personal preference and tolerance to this kind of content, and quite frankly, to your reaction to Sagiri. As for me, the show actually provided me with some interesting realizations about being a passionate anime watcher for the past seven years. I started to keep up with anime around 2010, so about the same time as Eromanga Sensei's spiritual predecessor, Oreimo (written by the same author), started airing. Oreimo caused a big commotion back then, so of course I soon stumbled across the show. Being relatively new to anime at the time, I just couldn't bring myself to continue the show after just watching a couple of episodes, and I never gave it another shot since. Flash forward roughly seven years and hundreds of watched anime, and I'm now having a completely different experience with Eromanga Sensei. I guess my tolerance for some of anime's most frowned upon themes has just grown since then, but I've been having a lot of fun watching Eromanga Sensei this season.
What are your feelings about Eromanga Sensei? Sound off in the comments below!
Notice: I'll be in Japan from next week until August, so Anime vs. Real Life will be on break for a few weeks. But I'll soon be back with some on-site coverage of show like Sakura Quest and other airing anime. Please look forward to that, and let me know about any other real-life anime locations you'd like to see!
---
You can follow Wilhelm on Twitter @Surwill.