"Cruising the Crunchy-Catalog" examines a 2014 historical drama anime based on the manga by Ayumi Ishii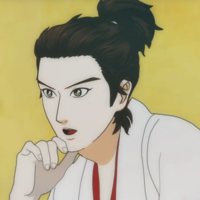 Having the "Time" of Our Lives While "Cruising " Along.
Time keeps on slipping into the future (or in this case the past), and there are so many anime to choose from, sometimes its tricky deciding which series to watch. "Cruising the Crunchy-Catalog" is here to serve as a guidepost on your journey through space and time. Each week we provide additional info and cultural context to help anime fans decide whether or not they'd like to try out an unknown title.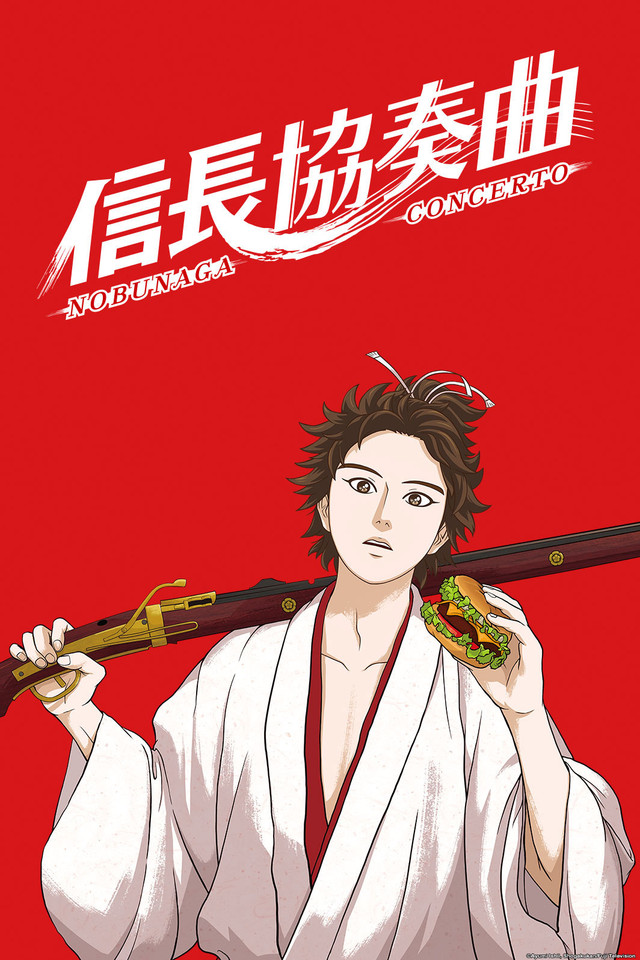 What's Nobunaga Concerto?
Nobunaga Concerto is a 2014 TV anime with direction by Yūsuke Fujikawa and with CG animation produced in-house by Fuji TV. The series is based off the Nobunaga Concerto manga by Ayumi Ishii, which is serialized in Shogakukan's Monthly Shōnen Sunday manga magazine. Crunchyroll describes Nobunaga Concerto as follows:
Due to some unlikely events, Saburo is flung back in time to the Sengoku Era. In the past, he meets a young, but sickly Oda Nobunaga, one of Japan's greatest war lords. Unable to shake Saburo's uncanny resemblance to himself, Nobunaga asks Saburo to take his place as war lord. Equipped with knowledge from the modern era, will Saburo be able to unite Japan?
This description omits one key detail: Saburo is a buffoon and a slacker. He's also a terrible history student, unable to remember important details about the events and personalities of the Warring States Period. Saburo's decision to become Nobunaga and conquer Japan is borne out of motivated laziness. He doesn't want to memorize a bunch of new facts when (and if) he returns to his own time.
So Who's This Nobunaga Fellow, Anyway?
Depending on whom you ask, Oda Nobunaga (1534 – 1582) was either one of Japan's greatest historical heroes or one of its greatest historical villains. A daimyo ("warlord") during the Sengoku ("Warring States") Period, Oda Nobunaga almost succeeded in unifying Japan. "Almost" being the operative word here.
(Above: Oda Nobunaga as he appears in Sengoku Basara.)
A popular figure in manga and anime, Oda Nobunaga is generally recognizable via his distinct mustache and bright red heraldry. Indubitably a ruthless leader and a cunning tactician, Oda is also known for burning down Buddhist temples – which in his defense often housed enemy armies of mercenary warrior monks.
(Above: Oda Nobunaga as he appears in Yotoden: Wrath of the Ninja.)
Oda Nobunaga also reportedly drank sake from cups made from the skulls of three of his vanquished enemies and was nicknamed "The Demon King of the Sixth Heaven". In pop culture, Oda Nobunaga is sometimes a good guy, some times a bad guy, sometimes possessed by devils, sometimes controlled by aliens, and sometimes replaced by a good-natured high school kid.
History Lessons.
Nobunaga Concerto is a historical drama with a science fiction premise and strong comic tendencies, so one of the joys of the series is how it plays with history. As Saburo adjusts to life in the Sengoku Period and meets other time-travelers, the series offers fresh spins on famous historical figures, such as Tokugawa Ieyasu, Akechi Mitsuhide, and Toyotomi Hideyoshi. Nobunaga Concerto even makes room for Yasuke, a historical black samurai from Africa.
Feudal Japan Meets Modern Technology.
Nobunaga Concerto uses CG for its visuals, and as a result some of the character animation is on the stiff side. As the series progresses, it becomes clear that this choice was necessary to stage some of the famous battles of the Sengoku Period, which involve hundreds of armored soldiers on foot and on horseback. While the visuals can be dissonant at first, the background artwork is consistently beautiful.
The Legend Continues.
Crunchyroll currently streams Nobunaga Concerto in 223 territories worldwide. The series is available in the original Japanese language with subtitles in English, Latin American Spanish, Portuguese, Arabic, and German. Crunchyroll also streams the 2014 live-action Nobunaga Concerto TV drama, which stars Shun Oguri as both Saburo and Nobunaga.
There is also a 2016 live-action Nobunaga Concerto film starring Shun Oguri, but neither this movie nor the original manga have been released in an official English language version in North America. The manga is still on-going in Japan, so whether Saburo will meet an unfortunate end as the real-life Nobunaga did remains to be seen.
Witnessing Saburo's casual, modern mannerisms transplanted to a tumultuous time period where strict samurai decorum was the rule is a playful and entertaining experience. If you're in the mood for a historical drama that segues seamlessly between dramatic and comedic moments, please consider giving Nobunaga Concerto a try.
Is there a series in Crunchyroll's catalog that you think needs some more love and attention? Please send in your suggestions via e-mail to [email protected] or post a Tweet to @gooberzilla. Your pick could inspire the next installment of "Cruising the Crunchy-Catalog"!
Paul Chapman is the host of The Greatest Movie EVER! Podcast and GME! Anime Fun Time.