From visual novel to anime, the story of Dies Arae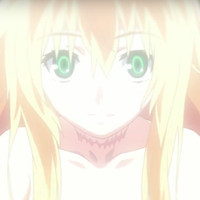 Among the many new anime coming this Fall season, none may have such a compelling origin story as Dies Irae, an urban fantasy battle series that first appeared as a visual novel game in Japan nearly 10 years ago. Coming off the successful release of Paradise Lost, game developer Light, producer Hattori Mischisato and writer Takashi Masada wanted to experiment with the medium and more battle-focused narratives with their next title, leading to the tumultuous development of Dies Irae.
The project turned out to be exceedingly complex, so the initial launch in 2007, titled Also Sprach Zarathustra, was an incomplete version. Players were upset that it was incomplete, but Dies Irae received great acclaim, with fan support driving its completion over two more releases, Acta est Fabula in 2009, and finally the completed version Amantes amentes in 2012. Although the final version included all the content from the previous two releases, Light showed their appreciation to their supporters by including unique, exclusive 200-page fan books with the purchase of each iteration of the series.
You need look no further than its multiple crowdfunding campaigns to see how huge its fanbase has become. In 2015, Light ran a campaign through Japanese crowdfunding site UNEEDZONE with a goal of 30 million yen to fund the production of an anime adaptation of Dies Irae. Fans donated over triple that amount, leading to the anime you'll be watching this Fall season!
The story of Dies Irae begins in the final days of WWII. A group of occultist German officers calling themselves Longinus Dreizehn Orden (Order of the 12 Lances) perform a ritual in secret, using the lives of fallen soldiers as a sacrifice to summon powerful demons before vanishing from history. In modern day Japan, Ren Fuji is newly recovered after spending 2 months in the hospital following a fight with his former friend Shirou Yusa. He's plagued by dreams of guillotines, death, and a beautiful maiden which hearken the return of Longinus Dreizehn Orden and a battle for the throne of god which will decide the fate of the cosmos!
Dies Irae, or "Day of Wrath" in Latin, is also a reference to a musical piece that makes frequent appearances in cinema, including Star Wars, The Shining, The Lion King, and several Tim Burton films. Fate fans will be in familiar territory with the Longinus Dreizehn Orden including historic figures both factual and fictional. Although a visual novel, the concept behind Dies Irae was focused on magical combat with cosmic forces on the line.
The anime will be produced by A.C.G.T (the studio behind Dai-Shogun) with almost the entire voice cast from the original visual novel. The series will be directed by Susumu Kudo, feature character designed by Takaaki Fukuyo, and will bring back the original writer Takashi Masada and composer Keiji Yonao to reprise their roles for the anime.
If you want to check out the story in advance, the full visual novel Amantes amantes is now available on Steam following a successful Kickstarter campaign by Light to translate the title to English with updated game features and improved resolution. A new mobile game, Dies Irae Pantheon, is also slated for release this Winter which Hattori Mischisato is hopeful will see a English release in the future.
Sustained by fan enthusiasm and brought from visual novel to anime series with funds from enthusiastic donations, Dies Irae is a sure bet for the Fall season!