The staff of Pokemon Generations return for a new anime at Signal.MD!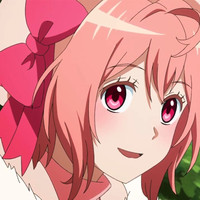 Recovery of an MMO Junkie is the newest addition to an increasingly popular genre, covering MMORPGs, games in which you interact with other people within a huge open world. Whilst the "isekai" genre (series about regular people being brought into a fantasy world) has gotten so popular that contest organisers have had to ban entries, few seek to explore the nature of escapism itself, focusing on the person behind the fantasy. In this case, an unemployed 30-year-old woman attempting to reinvent herself. Let's meet some of the people making the original manga by Rin Kokuyo into an anime!
The Staff
As a studio founded in 2014, Signal.MD has already been responsible for some of the most exciting releases in the past 2 years. Operating as Production IG's digital studio, it's a team that boasts expertise in the creation of digital animation opposed to animation created on paper. Their most recent project is Ancien and the Magic Tablet, directed by frequent Production IG collaborator, Kenji Kamiyama.
However, the most relevant project they were involved in was actually episodes 2-6 of Pokemon Generations, a series of short Pokemon films produced at various studios. Although the project was led by OLM Team Kato, the creators of the Pokemon TV series, animation production moved from studio-to-studio. When it came to Signal.MD's turn producing episodes, they assigned Kazuyoshi Yaginuma and Saori Den to direct. Kazuyoshi Yaginuma is a veteran animator and the director of the Digital Juice short film, In the Evening of a Moonlit Night and Saori Den was a former-Dogakobo animator.
Within anime production, assembling new teams can be needlessly complicated. Often, many people haven't worked together before, don't understand each other's vision or have conflicting styles of animation or directing. Therefore, it's not uncommon at all to see core staff of one project airlifted onto a new project. This was well documented in the case of Danganronpa: The Animation, in which the staff just continued on together after completing work on Type Moon's Carnival Phantasm. This appears to be a similar case for Recovery of an MMO Junkie, also produced at Signal.MD. Kazuyoshi Yaginuma serves as director, with Saori Den as assistant director, whilst the animation director for episodes 3 and 6 of Pokemon Generations, Senbon Umishima serves as character designer.
Umishima has a particularly difficult job for Recovery of an MMO Junkie. Whilst he's an experienced character designer, working on shows such as Black Bullet, She and Her Cat: Everything Flows and even Signal.MD's first film, Colorful Ninja Iromaki, this is his first time having to design with two separate styles in mind. One style for the real world and one for the world of the MMO to distinguish between the main character and her game avatar.
It's also worth mentioning that the famous digital animator Bahi JD and exceptional character animator Akira Hamaguchi produced two of the best cuts in Pokemon Generations on an episode directed by Yaginuma. We can only hope to see their iconically exciting cuts of animation in an episode of Recovery of an MMO Junkie in the future.
The Cast
It's not often that we get the chance to hear two voice actors take on the same role. Especially not at the same time. In this case, whilst Mamiko Noto plays the main character, 30 year old NEET, Moriko Morioka, her in-game character Hayashi is played by Ryouta Suzuki. Not only are these (evidently) different people, but they also come from different backgrounds.
Noto is a veteran of the voice acting business with roles reaching as far back as Boogiepop Phantom in 2000. She was nominated for the Seiyu Awards twice in 2007 and has been offered many jobs each year, with seventeen roles in just 2017 alone. Meanwhile, Suzuki appears to be a newcomer to voice acting, with mostly background roles within both 2016 and 2017. It's a big jump from "Student C" to a leading role in just a matter of months.
Other cast members include Takahiro Sakurai, a voice actor perhaps most famous for his portrayal of Cloud Strife in Final Fantasy 7: Advent Children and Reina Ueda, who is currently playing Mao in Pokemon Sun and Moon. Sakurai plays a businessman who helps her find a connection in the real world, whilst Ueda plays the in-game character, Lily, the first online friend Moriko meets. Who knows, maybe they're the same person?

Net-juu no Susume TV anime PV by pKjd
Recovery of an MMO Junkie debuts on the 9th of October on Crunchyroll!
---
Callum May is on an unending quest to make the anime industry seem cool and interesting. You can follow his journey on The Canipa Effect Youtube channel or follow his Twitter.