Ink and Natasha share their hopes for the new Kino's Journey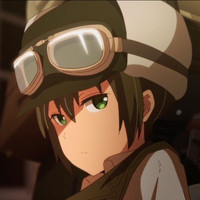 Kino's Journey -the Beautiful World- follows a traveler, Kino, who goes from country to country by way of an intelligent motorcycle named Hermes. Kino stays no longer than 3 days at each stop, interacting with locals and observing their unique customs until setting off once more.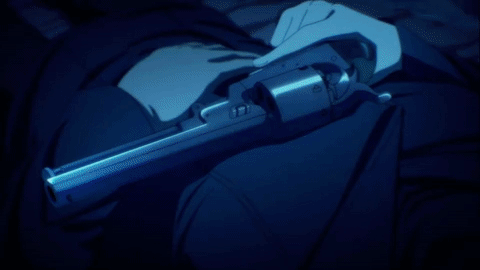 On the Road Again - Animated Ink
I've revisited Kino's Journey three times. The first was on a recommendation, the second was to acquire content for a convention panel (but I couldn't stop watching), and the third time was for a feature in Otaku USA. Every (re)visit reminds me of how amazing anime can be.
Fans of the first adaptation know this property, at its simplest, as a dramatic series of tales regarding fantastic worlds outside the one from which the protagonist hails. At its most intriguing, the show is largely self-contained anthropological moral tales dripping with Romantic and Buddhist influence. So how will audiences familiar with Kino's Journey receive the reboot?
To start, it is with a heavy heart I say that the director of the beloved first adaptation, Ryutaro Nakamura, died in 2013. The reboot will see Tomohisa Taguchi (Persona 3 & 4 movies, Twin Star Exorcist) in the director's chair. This could mean a shift in execution, and judging by the trailer, I've a couple reservations.
First is the absence of the TV lines, which I'd argue apropos given this generation's unfamiliarity with tube-based TVs. But it's a visual aesthetic that Nakamura insisted upon and one that gives a great feel to the original adaptation.
Secondly, the character designs are pretty on point, but a little too pretty concerning Kino. Kino's design in the original adaptation is androgynous, but the reboot's design is slightly more feminine. While I doubt this will be off-putting, I hope the cute factor is not leveraged for exploitation. Speaking of designs, the attention to detail regarding the motorad (Hermes) and Kino's pistol surely pleases the original author Keiichi Sigsawa, a motorcycle and gun enthusiast.
Lastly, the countries themselves seem to carry the same anachronistic air of sci-fi and history. The backgrounds seem lovely, and the color palate is excellent. All these aspects should help ease the handoff from memory to experience. Even if the episodes are just the same material reimagined, I can't wait to see what Taguchi does with it!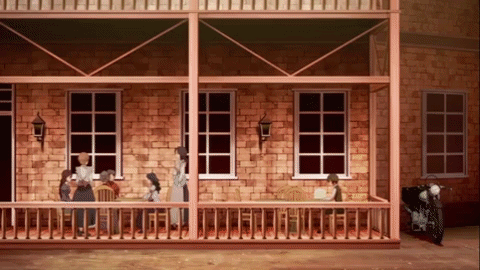 An Adventure of Hope - Natasha
In contrast to Ink, I've held off on watching the original Kino's Journey ever since Ryutaro Nakamura's death. His shows have always held a special place in my heart and hearing the possibility of Despera never being finished left me feeling a little hollow and wanting to avoid finishing all of his works. Luckily, with the announcement of a new Kino's Journey and some years having passed since Nakamura's death, I feel like I can finally let go of some of my fears and start anew.
I know almost nothing about Kino's Journey, except for the fact that it stars a child and their anthropomorphic bike as they venture across different lands and meet different people. Based on the preview, I can assume that the new series will stick to that premise and deliver in the same vein that the original did. While the character designs seem different, I've heard that visual artistry was never the main trademark of Kino's Journey anyways. Rather, the praise the show gets is centered on its atmosphere and execution in simplicity. The strengths of many slice-of-life shows are focused on these elements, but personally speaking, few have managed to find the balance between tone and episodic vignettes like Natsume's Book of Friends and Mushi-shi. Kino's Journey looks like it could follow in those steps – the music is relaxing, the settings are vibrant, and Kino's voice actor (Aoi Yuki) seems well chosen.
Last is the question as to whether this is a continuation or if it's a reboot. As a new viewer, it seems like this will make little difference to me; the beauty of these kinds of shows lies in how easily one can pick them up at any given moment. Maybe the show will have moments tailored for fans who've seen the older series, but I'm sure I can watch this without worrying about being the intended audience or not. Either way, I'm looking forward to seeing what adventures Tomohisa Taguchi and studio Lerche bring us this season!
As contributing editor over at Ani-Gamers, Ink writes and edits articles and reviews pertaining to anime, video games, conventions, and manga. He also co-hosts the Oldtaku no Radio podcast. His reviews and analyses can also be seen periodically within the pages of Otaku USA magazine and online over at Fandom Post.
---