Visual novel staff make their anime debut alongside A.C.G.T veterans!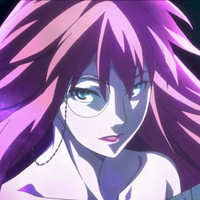 There's a great deal of overlap between the visual novel and anime industries. Many famous franchises such as Fate, Steins;Gate, and Clannad have origins as visual novels before being adapted to animation. Dies Irae may be poised to become the next major series to follow this trajectory with a built-in audience that was enthusiastic enough about the property to crowdfund its adaptation. It's also unique among these examples for the number of names that will carry over from game to anime.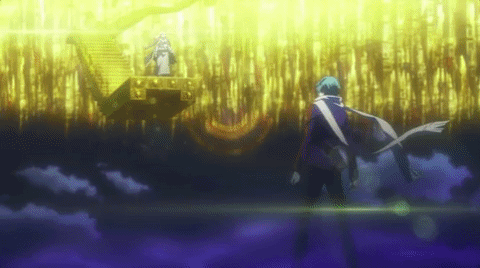 The Staff
Dies Irae will be directed by Susumu Kudo, who is perhaps best known for this work on the Mardock Scramble movie trilogy, returning to work with A.C.G.T after their production of Minami Kamakura High School Girls Cycling Club. This will be the studio's first solo anime since Freezing Vibration in 2013, with their last two productions in cooperation with J.C.Staff.
Takashi Masada's will be making his anime debut in Dies Irae, where he'll be adapting his own original scenario for the visual novel as the series composition writer. That isn't to say he's inexperienced, however. Masada debuted his first original scenario in the 2004 visual novel Paradise Lost. Dies Irea was the 7th game he had worked on, all under Light, in a variety of roles, most often original scenario but also including production, planning, and even directing the visual novel Dear My Friend. His works span multiple genres and settings from ordinary to fantasy and science fiction. Light's success as a developer and the trust their fans put into Dies Irae during its extended production indicate that there is something attractive about his work.
Takaaki Fuyuko will be adapting the original character designs by G Yuusuke for the anime. G Yuusuke himself also started with Light working with Masada on Paradise Lost. Dies Irae will be Fuyuko's debut as a character designer, although he's been working in the industry for quiet some time as a key animator and animation director. His work has been in close proximity to Susumu Kudo's in the past, with each of them touching on different iterations of Blood and Ghost in the Shell and working together on the film Kino's Travels: Life Goes On. Fuyuko definitely has his work cut out for him designing workable versions of the complex SS uniforms of Yuusuke's character but his track record animating some of the most icon franchises in anime mean he's developed a good sense of good designs for animators to work with.
Keishi Yonao is another member of the Dies Irae visual novel staff making his anime debut, although he may have one of the longest resumes of the names working on the production. He's been composing music for videogames since 1989. His work on Dies Irae won the Award of Excellence in the Background Music Division of the 2008 Bishoujo Game Awards for it's heavy metal styled inspired by the music from which the game took its name. Without the restriction of taking into consideration looping audio for extended VN scenes, it will be interesting to see what Yonao can bring to the table.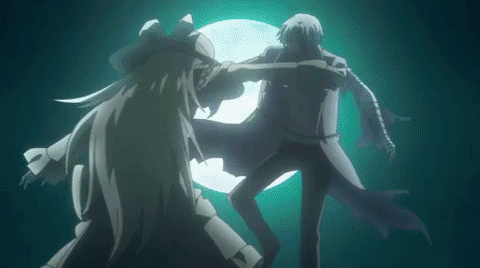 The Cast
The voice cast of Dies Irae is remarkable just for the fact that the studio has brought back the majority of the original voice cast from the video game to reprise their roles for the anime. Even among this group there are more than a few notable names. The protagonist Ren Fuji is being voiced by Toriumi Kousuke, an industry veteran whose notable roles include Kiba from Naruto and Shunsuke from Yowamushi Pedal, as well as a number of vocal performances of anime themes. Fukuhara Ayaka is filling in for the role of Kasumi Ayase, who you may know better as Rin from Cinderella Girls.
The biggest name on the cast might be the voice of the primary antagonist, Reinhard Tristan Eugen Heydrich, played by Junichi Suwabe, whose resume is even longer than his character's name. You're sure to recognize him from one of his many prominent roles, including Greed from Fullmetal Alchemist, Archer from the Fate series, Aomine from Kuroko's Basketball, and, more recently, Victor in Yuri!! on Ice and Aizawa-sensei from My Hero Academia!
Dies Irae promises to be an interesting production, combining industry veterans new to the property with staff and voice actors who have been working with Dies Irae for 10 years but will touching anime for the first time with this project. Fans of the visual novel are doubtless happy to see the main creative voices behind the original work making sure the anime remains true to its roots.
---
Peter Fobian is an Associate Features Editor for Crunchyroll and author of Monthly Mangaka Spotlight. You can follow him on Twitter @PeterFobian.