Check out the real-world locations of URAHARA!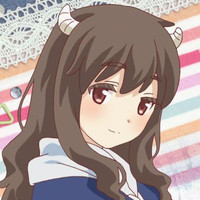 Harajuku is in great danger. The trendy district is under attack by Scoopers, mysterious extraterrestrial invaders trying to steal humanity's culture and creativity. But three high school girls running a temporary fashion store won't abandon their beloved Harajuku so easily, and with the help of magical orbs and the guidance of a talking alien shrimp tempura, the girls band together to protect the stylish district.

That sort of over-the-top and quirky story, paired together with URAHARA's colorful and bright aesthetic, describes Harajuku as a place quite well. The show's setting in real life is essentially a giant melting pot where youth culture, kawaii, and chic fashion all come together, making it the hub for Japan's fashion-forward youth. Harajuku is jam-packed with hip fashion boutiques, neat cafés, and one crêpe store after the next. You won't be able to take more than a couple of steps along the bustling Takeshita Street without seeing somebody enjoying one of those delicious looking avant-garde pancakes. All of these things naturally make an appearance in the URAHARA anime, and as you can surely imagine, most of the show's locations also exist in real life. So, let's take a look at those and see how they stack up against each other!
URAHARA starts off with a shot of the iconic Takeshita Street entrance gate, located near Harajuku Station. Takeshita Street is the heart of all things popular and stylish, and probably the first spot that comes to mind when thinking about Harajuku. The narrow 400m long pedestrian road is crowded with cheap and eccentric boutiques, crêperies, and fast food restaurants geared towards teenagers. And do you notice the banner hanging below the screen? The whole Takeshita Street has been decked out with URAHARA banners and posters, and has been blasting the anime's opening and ending theme on repeat, which really made me feel that eccentric Harajuku vibe.
It would seem obvious that the popular Takeshita Street is also the place where all the action happens in URAHARA, but that's actually not the case, which even gets indicated by the anime's title.
URAHARA is basically short for Ura-Harajuku, which literally translates into "behind Harajuku", or as the anime itself explains it, "hidden Harajuku". Ura-Harajuku can be roughly narrowed down to the area between Takeshita Street and Omotesando, meaning all of the lesser frequented back alleys hidden between those two major shopping streets. Ura-Harajuku is home to a great number of smaller independent boutiques and designers, many of which are quite hidden and tucked away off the beaten path. It's also here, in a side alley of Takeshita Street, where you'll find the PARK store. And as if it weren't already obvious by the familiar anime faces looking out of the store window, this is the very same shop where our three heroines work in the anime. Rito, Kotoko, and Mari are actually PARK's original mascot characters in real life, and have all been designed by illustrator Mugi Tanaka just for the shop.
PARK's theme is "Fashion × Otaku × Creation," which becomes evident immediately when you enter the store. The shop is jam-packed with the latest and trendiest anime haute couture, ranging from Love Live! Sunshine!! T-shirts to Kemono Friends bags to the full outfit worn by Sagiri from Eromanga Sensei, including her mask! Karl Lagerfeld could surely gather a few ideas for his new collection here. PARK's staff was also incredibly friendly and helpful, and even helped me out with a location I couldn't find, which you'll find out more about in my next article about URAHARA.
And is that a Crunchyroll-Hime shirt I see hanging on the wall in PARK?! It seems like Hime is finally getting acknowledged as the fashion icon and trendsetter she is. URAHARA is loosely based off an illustrated web novel written by Crunchyroll's own Patrick Macias, and is a production collaboration between Crunchyroll and Chinese video sharing website Bilibili.
While the outside looks identical, the inside of the store in the anime and real life look nothing alike.
The large department store to the left is the LaForet Harajuku, which contains numerous small boutiques and shops geared mainly towards young women.
And just across from the LAForet is the fairly new Tokyu Plaza Omotesando. The fashion theme park houses a couple of well-known brands, and stands out due to a fascinating wall-of-mirrors entrance and a weirdly designed public park on its roof. The tree-lined avenue you can see here is the Omotesando, which often gets referred to as Tokyo's Champs-Elysees, and is mainly lined by numerous international brand fashion stores and high class boutiques.
Shown on the giant screen in the anime here is Asakusa's famous Kaminarimon, whereas in real life it was showing a commercial for a local zoo.
The street is leading straight to Yoyogi Park and the famous Meiji Shrine, which is also where the Scoopers are heading.
Brook's café got turned into Bboqk's café in the anime.
Although most of URAHARA's backgrounds are quite loose and rough with lots of wobbly lines, it's still possible to identify the corresponding real life location. This obviously made them a bit harder to find for me, but it was a lot of fun to snoop around the many back alleys of Harajuku.
While the weather could've been better that day, I'm ultimately just happy that there weren't any actual giant baby bottles raining from the sky.
This little plaza with the fountain in the middle is located near the PARK store in another back alley of Harajuku. I was amazed by how much emptier and less frequented these back streets were compared to the nearby Takeshita Street.
The mysterious Misa with her talking alien shrimp tempura scarf definitely has a certain je ne sais quoi about her.
I've been to Takeshita Street and Omotesando countless times before, but never really ventured past those main shopping areas. So I really appreciate that URAHARA actually made me check out parts of Harajuku I've never really been to before. Watch out for the next installment of Anime vs. Real Life on URAHARA soon, and find out if the creepy bunny statue from episode two actually exists in real life.
Have you ever explored the real Urahara in Harajuku? And what are your impressions of URAHARA so far? Sound off in the comments below!
---
You can follow Wilhelm on Twitter @Surwill.