BONES brings back much of the same crew and a new director for alliterative fan favorite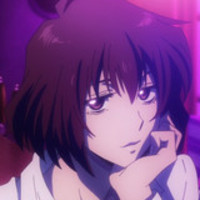 The reboot of Blood Blockade Battlefront for the fall season with Blood Blockade Battlefront & Beyond came as a welcome surprise to many hardcore fans of the series. It's been over two years since the original production, a considerable amount of time for any series. Swapping out its director, the famous Rie Matsumoto, raised some concerns, but the early half of the season has shown they haven't compromised on quality. That shouldn't be too much of a surprise considering the studio, and may have even been predictable if you take a peek at the team behind Beyond.
The Staff
For the uninitiated, Blood Blockade Battlefront & Beyond is the second season of the adaptation of the manga Blood Blockade Battlefront by mangaka Yasuhiro Nightow, whose name you might recognize as the creator of Trigun. Despite the international popularity of Trigun's anime, a growing group of fans consider Blood Blockade Battlefront to be his greatest work.
Shigehito Takayanagi has big shoes to fill in his role as director, replacing Rie Matsumoto for Beyond. Takayanagi is no stranger to over-the-top action titles set in urban environments, however, having directed Tokyo ESP. He's also familiar with Yasuhiro Nightow's work, serving as storyboarder and episode director on the Trigun anime. Yasuko Kamo is on staff for series composition and screenplay, a long-time partner of Takayangi who worked with him previously on Dagashi Kashi and Galaxy Angel A.
Character designer Toshihiro Kawamoto and creature designer and Koji Sugiura have returned to the series to provide the same slick characters and bizarre, quirky creatures as the original. Art director Junichi Higashi will be filling in Shinji Kimura. Higashi's considerable resume includes RahXephon, the Escaflowne movie, and a number of iterations of Gundam, so even the eclectic urban fantasy of Hellsalem's Lot should be well within his capabilities.
In fact, all the sights and sounds of Hellsalem's Lot are sure to remain consistent between the seasons. One of the most notable features of the original series was its amazing background art transitioning between urban sprawls and the dream-like environments of the alterworld. Studios Kusanagi and Easter have reprised their roles providing background art along with studio Nam Hai. Taisei Iwasaki is also returning his role from the original Blood Blockade Battlefront, a musician whose only work in anime has been this series.
Frequent contributor to BONES productions, legendary animator Yutaka Nakamura, has appeared twice in the series, showing up in episodes 1 and 5 with some tremendous action sequences:
The Cast
The star-studded cast of the original Blood Blockade Battlefront have all made a return for Beyond. With no major serial narrative yet developed, there isn't much to say in regards to new major additions, but here's a few names (or voices) you may recognize if you're unacquainted with the original series.
The lead, Leonardo Watch, is played Daisuke Sakaguchi whose career highlights include Shinpachi in Gintama, Ace in One Piece, and Ewin from Mobile Suit Gundam Victory. Klaus von Reinherz is voiced by Rikiya Koyama, who may have one of the largest resumes on the cast with highlights including Kiritsugu in the Fate series, Yamato in Naruto Shippuden, Soma's father Jouichirou in Food Wars!, and Kogorou in Detective Conan. Zapp Renfro is voiced by Kazuya Nakai, who has had a strong career in shonen anime voicing Zoro in One Piece, Hijikata in Gintama, and the narrator in Magi.
Among the female leads, Chain Sumeragi is voiced by Yuu Kobayashi, who is Sasha in Attack on Titan, Konatsu in Showa Genroku Rakugo Shinju, and Ayame in Gintama. K.K. is Ai Orikasa, who was the best girl Ryoko in the Tenchi Muyo series, Quatre in Gundam Wing, and Mitsuhiko in Detective Conan. If you hadn't noticed already, quite a few names who have played parts in One Piece, Gintama, and Detective Conan have found their way into the series.
Beyond has already shown it's kept the same personality as the first season and Shigehito has managed to replicate Rie Matsumoto's high-energy style of directing. It shouldn't be too surprising, coming from the same studio with a considerable amount of the staff responsible for shaping the appearance and sound returning from the first series and BONES' reputation for quality productions. Shigehito's past experience with Nightow's material certainly works in the series favor. Despite the gap in production between the two seasons, Beyond didn't miss a beat.