Would you be able to survive in the anime industry? Take this quiz to test your anime industry knowledge!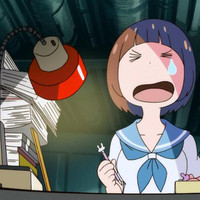 After Wilhelm's quiz challenged readers to guess the anime based on the real life locations, I was inspired to find my own way of quizzing Crunchyroll readers. Since my articles are about topics relevant to the anime industry, I decided to write a quiz about that!
The quiz features questions about many different sides of anime production and also addresses many misconceptions that you may have about how things are run. There's no shame in getting questions wrong, because there are always new things to learn along the way!
WARNING: There are loads of trick questions in this quiz. Make sure to read the questions carefully to avoid tripping up and always read the explanations! Some of them might surprise you!