This thing was bigger than previously thought...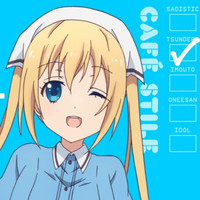 It's been a week since I collected some of the best Blend-S memes on Twitter and the reaction was a bit Surprising. The vast majority of the responses weren't reactions, but links to even more Blend-S memes. After going through them and being approached by a few friends who couldn't believe I hadn't included their genius creations, I came to the conclusion that only a user submission follow-up could correct my irresponsible oversight.
After looking through the comments and Twitter responses, I realized there were some genuine gems that I had missed during my search...
okay one more pic.twitter.com/wEyeYefBXz

— [email protected]台湾 11/18, 日本 11/22, ANIMAX横浜 (@mczub) November 7, 2017
I'm sorry.
I really had to make this.
I really REALLY had to make this. pic.twitter.com/T3QiStvszA

— Neeto (@EliteFourJosh) November 6, 2017
THIS IS THE LAST ONE I PROMISE pic.twitter.com/Yd6qRXMJnw

— [email protected]台湾 11/18, 日本 11/22, ANIMAX横浜 (@mczub) November 9, 2017
HIS NAME IS ... pic.twitter.com/5BlPmgKosp

— なわとび (@Jump_Rope) November 9, 2017
A ton of Youtubers had also been participating.
And I even got a link to an Imgur version...
A few people at Crunchyroll had made their own.
October 31, 2017
I'm sorry. I had to join the #blend_s train... pic.twitter.com/Cg105SQoOa

— MADtea (@MADtea_gg) November 16, 2017
November 9, 2017
Including me...
A little late to the party, but here's my contribution. pic.twitter.com/2G3iJ1BsXu

— Peter Fobian (@PeterFobian) November 14, 2017
But my greatest mistake was leaving out the 100% official best Blend-S meme.
I swear I'll never make one of these ever again pic.twitter.com/n6utOOqES4
— They Call Me Bob (@BibLando) November 10, 2017
---
Peter Fobian is Features and Reviews Editor for Crunchyroll, author of Monthly Mangaka Spotlight, writer for Anime Academy, and contributor at Anime Feminist. You can follow him on Twitter @PeterFobian.