"Cruising the Crunchy-Catalog" checks out the dangerously self-aware TV anime comedy from 2013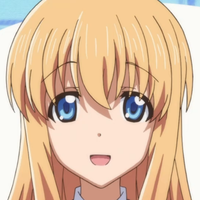 A Long Time Ago in a Galaxy Far, Far Away...
Just kidding. "Cruising the Crunchy-Catalog" has nothing to do with rebelling against tyrannical intergalactic empires. Instead, each week we provide additional info and cultural context to help anime fans decide whether or not they'd like to try out an unknown show, because sometimes its hard to judge with just a blurb and some promotional artwork.
What's Chronicles of the Going Home Club?
Chronicles of the Going Home Club is a 2013 TV anime comedy with direction by Hikaru Sato and animation by Nomad. The series is based on the manga of the same name by Kuroha, which was serialized from 2011 – 2014 in Square Enix's Gangan Online digital magazine. Crunchroll describes Chronicles of the Going Home Club as follows:
The Going Home Club is a school club whose members' only goal is to find out how much fun they can have after school. Setting aside the question of whether it is actually recognized by the school, the girls in the club are busy nourishing their utterly off-topic discussions again today.
From that description, you might suspect that Chronicles of the Going Home Club is indistinguishable from any of the other high school comedies that mix moe and mirth with a cast of directionless girls enjoying their lives after school. This impression couldn't be further from the truth.
Chronicles of the Going Home Club has a bizarre, absurdist sense of humor that's much closer to something like Teekyu or gdgd Fairies than something like Azumanga Daioh or K-On!. The series is overflowing with self-aware, meta-textual humor that pokes fun at itself, at the anime medium, at the show's creators, and everything in between.
Adventures in Ahoge.
The vocab word for this week is "ahoge" (not to be confused with AHO-GIRL), a slang term meaning "foolish hair" that refers to a distinctive cowlick sticking out at an odd angle. Generally, a character sporting an "ahoge" in their design is a bit spacey or out-of-touch, but the irony in Chronicles is that the most down-to-earth character sports the most ridiculous "ahoge" in modern anime history.
Natsuki Ando is the "tsukkomi" (straight-person) to the rest of the club's "boke" (buffoons), but even her tendency to overreact to strange situations with a snappy retort becomes fodder for self-aware gags as the series progresses.
Swinging for the Fences.
When Chronicles of the Going Home Club lampoons a given work or genre, the jokes fly fast and furious. For example, one episode spoofs the seemingly telepathic communication between catcher and pitcher in baseball anime, while another pokes fun at the concept of murderous "revenge-game" horror movies, while still another dedicates two-thirds of its run time to an incredibly intense bout of shiratori (a "word chain" game), complete with over-dramatic narration and splash-page art.
The Walls Come A-Tumblin' Down.
Some shows "break the fourth wall", demonstrating an ironic self-awareness of their medium and genre for the sake of humor. Chronicles of the Going Home Club doesn't just break the fourth wall; it destroys it with a bombardment of howitzer shells and high explosives. Natsuki even interrupts scene wipe transitions with her outraged retorts.
As the series progresses, it makes fun of the art and business aspects of anime production, including but not limited to color design, copyright concerns, animation short-cuts, and how Claire Kokonoe gets more frames per cut because she's rich. The characters routinely get the episode numbering wrong and lament that their lack of online popularity could cause the show to be re-tooled midway through.
Chronicle of a Going-Home Foretold.
Crunchyroll currently streams Chronicles of the Going Home Club in 88 territories around the world, including the United States, Canada, Brazil, the United Kingdom, and South Africa. The series is available in the original Japanese language with subtitles in English, Spanish, Latin American Spanish, French, and Portuguese. Chronicles is also released in North America in a collector's edition Bluray box set by NIS America.
Chronicles of the Going Home Club is bright, colorful, and gleefully bizarre, with a sharp sense of humor that lets no joke go to waste. If you're in the mood for some light comedy that's at times oddly educational and the series is available in your area, please consider giving Chronicles of the Going Home Club a try.
Is there a series in Crunchyroll's catalog that you think needs some more love and attention? Please send in your suggestions via e-mail to [email protected] or post a Tweet to @gooberzilla. Your pick could inspire the next installment of "Cruising the Crunchy-Catalog"!
Paul Chapman is the host of The Greatest Movie EVER! Podcast and GME! Anime Fun Time.