Winter brings us new anime from creators celebrating significant anniversaries for their careers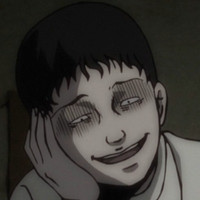 In modern marital nomenclature, there are names to mark significant anniversaries, with 30 years together known as the diamond anniversary. I'm unsure whether any of the creators I'm about to discuss would describe themselves as married to their work, but each of them have unquestionably left a tremendous impact on anime and manga for the past 30 years. Each of the following winter anime mark a significant anniversary for their creators debuts, gifts more valuable than diamonds that they are giving to their fans worldwide. Allow me to introduce the histories of 3 anime this season, built on legacies that have shaped anime, manga, and cinema for the past three decades, and 1 work boasting a cultural impact dating back twice as far!
The writing group CLAMP was founded over 30 years ago in 1987, debuting in their first original work RG Veda in Wings magazine in 1989. Cardcaptor Sakura came much later, the manga debuting in 1996 and the anime following in 1998. Production wrapped up in in 2000, leaving an over 15 year lull before an amazing amount of the original production staff and voice actors returned to revive the anime for its new story arc. With the last CLAMP-inspired anime ending in 2010, Clear Card comes on the heels of some significant anniversaries for both Madhouse and CLAMP itself, just shy of 20 years from the anime itself and just past the 30th anniversary of the writing group itself. They may have had more than one reason to celebrate the world premiere of the Two Bears OVA last year at Anime Expo.
Junji Ito is celebrating his 30th anniversary as a mangaka. His debut work, Tomie, was originally published in the shojo magazine Monthly Halloween in 1987. Since, Tomie has been adapted into an entire franchise of live-action movies and a TV series, but Junji Ito Collection will be the first time she finds her way into the world of 2D animation. To date the only work of Ito's that has been animated is his walking dead fish invasion series Gyo. As one of the most iconic characters in Japanese horror for as long as Junji Ito has been in the business, this has been a long time in coming. Joining Tomie will be characters from various short stories that span the entirety of his 30 year career. His oeuvre is definitely large enough to accommodate several seasons worth of animation, so we can only hope DEEN has some great plans for the future of one of the most famous names in horror.
Another 30th Anniversary, 2018 will mark three decades since Ryo Mizuno published his first fantasy novel, based on a tabletop game he ran, titled Record of Lodoss War. The novel became one of the most influential works of fantasy in Japan, transforming into a 9-part series, 8 manga, an OVA, a TV anime, and even its own tabletop system simply called Lodoss. Mizuno has written the Legend of Crystania and Rune Soldier, both set in the Lodoss universe, and has worked on two sci fi anime, supervising Galaxy Angel and writing the original story for Starship Operators. Record of Grancrest War, however, represents Mizuno's return to fantasy with a brand new setting 30 years after he entered the scene.
Basilisk: The Ouka Ninja Scrolls
Although the original anime of Basilisk aired just over a decade ago in 2005, Basilisk has a legacy that extends backward almost twice as far as the other anime here. The original Basilisk was an adaptation of the manga by Masaki Segawa which was itself an adaptation of Futaro Yamada's 1958 novel Koga Ninpocho, meaning the original source material for the first season was nearly 50 years old when it first aired!
Futaroh Yamada's works were frequently adapted, inspiring over 20 live-action films since the '60s. You're probably already familiar with one feature length anime that was heavily inspired by his novel Jubei Ninpocho, Yoshiaki Kawajiri's Ninja Scroll. In 2010, award-winning sci-fi novelist Masaki Yamada wrote a sequel to Koga Ninpocho titled Oka Ninpocho: Basilisk Shinso, which has been adapted into a new manga as well as the anime airing this season. Where Diamond Anniversary currently represents a period of 30 years, a Diamond Jubilee is a slightly more dated term for 60, which is just where this sequel lands from the birth of the Basilisk story.
The old becomes new again this Winter season as some classic creators celebrate their tricennial (or sexagennial) anniversaries with brand new anime. So celebrate along with us by enjoying these anime and sharing it with your friends!
---
Peter Fobian is Features and Reviews Editor for Crunchyroll, author of Monthly Mangaka Spotlight, writer for Anime Academy, and contributor at Anime Feminist. You can follow him on Twitter @PeterFobian.