Find out which of the season's lineup people in every part of Europe are watching!!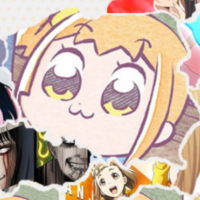 With over 17 hours of simulcasts to watch every week on Crunchyroll this season, keeping up with current anime can take as much time as a job! But what's the best of the season? Everyone's got their own opinion, of course, but sometimes, data can tell a fuller story, can get you closer to the anime most beloved among your neighbors. Today, we'll be looking at the continent of Europe, and examining the most popular new simulcast in each country!
A quick note on methodology: this map is looking at which show has the most current viewers as of the most recent episode by state, excluding any continuing titles from the previous season. That's why sequels like Overlord II are included here, but anime such as Black Clover, Dragon Ball Super, or BORUTO: NARUTO NEXT GENERATIONS are absent, despite their popularity.
Without further delay, here's our map of Europe ~ !
Particularly compared to our map of the United States, this map is incredibly diverse. With more than a dozen anime taking one of the slots on the map, there's no clear hierarchy in Europe as we've seen in other maps. citrus is the most frequent favorite on the continent, with twelve countries smitten by the drama surrounding Yuzu and Mei.
Interestingly, Europe's most populous countries are split on their favorite anime. Although both Russians and Germans prefer DARLING in the FRANXX, Turkey is celebrating fandom with Sanrio Boys, France is logging in for Death March to the Parallel World Rhapsody, and the UK won't log off until they catch the latest Overlord II episode.
On a personal note, I'm thrilled to see the overwhelmingly charming Laid-Back Camp make an appearance here. While Malta and the Vatican aren't the biggest countries in the world, I'm happy to know these places have such great taste!
Find the full list of results below, and for a full line-up of what's available this season in your country, check out the Crunchyroll lineup page or get a calendar-shaped view on our Simulcast Calendar!!
What are the biggest surprises to you? What anime did you expect to see more or less of? Let us know in the comments, and please look forward to more maps of other parts of the world coming soon ~
Previous Winter 2018 Anime Maps:
| | |
| --- | --- |
| Country | Anime |
| Albania | citrus |
| Andorra | How to Keep a Mummy |
| Armenia | citrus |
| Austria | Pop Team Epic |
| Azerbaijan | citrus |
| Belarus | The Silver Guardian |
| Belgium | Pop Team Epic |
| Bosnia and Herzegovina | Pop Team Epic |
| Bulgaria | The Silver Guardian |
| Croatia | Pop Team Epic |
| Cyprus | Laid-Back Camp |
| Czech Republic | Junji Ito Collection |
| Denmark | Overlord |
| Estonia | The Silver Guardian |
| Finland | citrus |
| France | Death March to the Parallel World Rhapsody |
| Georgia | KARAKAI JOZU NO TAKAGI-SAN |
| Germany | DARLING in the FRANXX |
| Greece | citrus |
| Hungary | Pop Team Epic |
| Iceland | citrus |
| Ireland | citrus |
| Italy | DARLING in the FRANXX |
| Kazakhstan | Junji Ito Collection |
| Latvia | Junji Ito Collection |
| Liechtenstein | A Place Further Than the Universe |
| Lithuania | citrus |
| Luxembourg | citrus |
| Macedonia | Laid-Back Camp |
| Malta | Laid-Back Camp |
| Moldova | Pop Team Epic |
| Monaco | DARLING in the FRANXX |
| Montenegro | Death March to the Parallel World Rhapsody |
| Netherlands | DARLING in the FRANXX |
| Norway | DARLING in the FRANXX |
| Poland | Pop Team Epic |
| Portugal | How to Keep a Mummy |
| Romania | citrus |
| Russia | DARLING in the FRANXX |
| San Marino | A Place Further Than the Universe |
| Serbia | Junji Ito Collection |
| Slovakia | A Place Further Than the Universe |
| Slovenia | Death March to the Parallel World Rhapsody |
| Spain | citrus |
| Sweden | The Silver Guardian |
| Switzerland | Hitori No Shita - The Outcast |
| Turkey | Sanrio Boys |
| Ukraine | citrus |
| United Kingdom | Overlord |
| Vatican City | Laid-Back Camp |