A comprehensive list of homemade chocolates and love confessions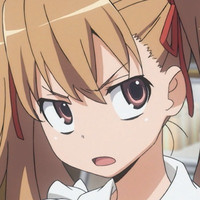 Valentine's Day is on the horizon and no one takes this day more seriously than anime. A mainstay of slice of life and love stories, Valentine's almost always means the chocolate confections and love confessions. Even some unexpected stories sometimes take a break to sneak in some of the unique anxiety this holiday brings. Where some faithfully deliver the usual tropes, others find more creative ways of working them into the development of the plot, play on our expectations. Whether they run the course or end up somewhere completely unexpected, each of these episodes have a bit of that holiday spirit that makes Valentine's Day both scary and special!
Nisekoi - Episode 6
It's Nisekoi so things get escalate really quickly and Valentine's chocolate is taken to a number of logical extremes. Onodera, Chitoge, and Tachibana all prepare chocolate for Raku with varying amounts of success, but Tsugumi accidentally becomes the first to give him chocolate. Beaten to the punch, each of the girls eventually manages to find a moment alone with Raku to have him sample their creation. Among several nice moments in the episode, the highlight is Onodera and Chitoge bonding over their failed creations and resolving together not to give up on their feelings by mixing up a new batch together. As with most episodes, each of the girls feel they've taken another step closer to Raku, but the audience knows better.
Himouto! Umaru-chan - Episode 9
As much as we all love to watch Umaru play the awful gremlin, it's nice that she takes a break (mostly) for an episode to show her good side. Kirie, cursed as she is, has a run of bad luck making cookies. She burns a batch of cookies, her brother eats a lot of the good ones, then she trips and spills the treats intended for Umaru. The two-faced girl shows off her better side by eating one of the cookies off the floor to make Kirie feel better, makes chocolate with Erina, and even has a nice moment with Tachibana as her alter-ego UMR.
Code Geass - Episode 37
Perhaps not strictly Valentine's in-universe but they're not fooling anyone. In the pendulum-like swing between insanity and tragedy this series regularly undergoes, this episode fell firmly into crazy territory, with the school participating in its annual tradition of Cupid Day. Everyone is forced to wear funny heart-shaped hats and, if you take someone's hat and put it on your head, they have to be your significant other for the day. Lelouch is the natural target for half the girls in school and becomes the number one target after the student council president promises to increase the budget of any club that brings her his hat by a factor of 10! Any episode that features Lelouch running and screaming ranks among the best of the series and Shirley gets a big spotlight for the event. Also, some big plot stuff happens?
Monthly Girls' Nozaki-kun - Episode 12
Another not-quite Valentine's episode as it follows the aftermath of Sakura's unsuccessful Valentine's when she discovers her undelivered chocolates in the back of the fridge. Busy researching for his manga, Nozaki spent the holiday running around school observing love confessions and Sakura couldn't keep up. After receiving encouragement from her friends, she decides later is better than never and even runs into Nozaki right away, just a bit too hard… Anyway, this episode also happens to be the last of the series so a lot of things happen as Sakura tries to find a way to confess her love that will pierce Nozaki's bulletproof layer of obliviousness.
Miss Kobayashi's Dragon Maid - Episode 14 (OAV)
The most OAV came just in time for Valentine's this year and really had it all. Tohru tries to feed Kobayashi something strange again, Saikawa is in top form, the dragons find a mundane activity they can take to the extreme with their superpowers, and each couple manages a nice moment together. They even combined the hot springs and Valentine's episodes together and finished things off with Kobayashi taking another big step to meeting Tohru's feelings halfway. Despite the half a year gap, this episode didn't miss a beat, providing a bit of everything from the series while filling in some missed opportunities.
Tanaka-kun is Always Listless - Episode 7
Although chocolate has already been exchanged earlier in the series, the anonymous gift of Valentine's chocolate turns this episode into a mystery! Tanaka-kun finds impressive homemade chocolates in his bag despite being voted "Most likely not to give anything back on White Day" in middle school. Even worse, he doesn't know who it's from. As expected, the prospect of returning the obligation proves nothing but a source of stress for the poor child. The mystery deepens as Tanaka also discovers an extremely cheap bar of super bitter chocolate with Ohta's name on it. The two set about investigating their chocolate benefactor to return the favor and discover why this individual seems to specifically hate Ohta.
Gintama - Episode 93
It's hard to describe the brilliance of any subplot in Gintama removed from the expertise with which a joke builds upon itself and the surgical precision of the shows comedic timing. All I can really do is describe what happens. I big Valentine's chocolate falls through their roof belonging to the galactic protector Spacewoman, who is planning to confess her love for the greatest villain in the universe, the fruit-headed Colonel Cherry. Turning 37 this year and with a failed affair behind her, she feels like she's running out of time before she'll be too old to find love. The Odd Jobs decide to help her out and things get even more complicated along the way in what is essentially a romantic office drama that got lost in a tokusatsu that got lost in an anime.
Orange - Episode 13
A change of pace from the other episodes on the list, the Valentine's episode of Orange was one of quiet desperation for Naho as she tries to find a moment to give her chocolate to Kakeru. Her most recent letter indicated that the time he kills himself is drawing near and provides her with several moments throughout the day her future self was unable to take advantage of. Naho finds herself missing each one. The day is the culmination of her growing fear for his fate, her desire for him to understand her feelings, and her wish that he can allow himself to believe he will find happiness if he has the courage to keep living.
Toradora! - Episode 23
Continuing its trend of incorporating the ceremony of annual holidays into integral plot points, Valentine's Day represents one of the biggest turning points in the story between Ryuji and Taiga. Her gift of chocolate to the group becomes bittersweet when a slip-up brings the plot to a head and stages the next episode and one of the most iconic moments in the series. Although an ugly moment, St. Valentine was just delivering some tough love to poor Taiga. While many romantic series use the holiday as a precipitating incident for love, few have done so as elegantly is Toradora!
MY Love STORY!! - Episode 20
As with all things, MY love STORY!! goes the extra mile in its Valentine's episode. It's a one-two love punch of a personal lesson and a surprise that goes above and beyond. Takeo is so excited at the prospect of getting chocolate from the girl he loves for the very first time that he completely misses some of the other nice things Rinko does for him in anticipation of the big Valentine's Day moment. After learning this lesson all on his own, however, Rinko shows up with a surprise way beyond his expectations. As an extra bonus, Takeo shows just as much enthusiasm returning the favor the very next episode with homemade cookies for White Day.
Bonus! Naruto Shippuden - Episode 96 (omake)
Not a whole episode, but deserving of a place on this list. The omake at the end of episode 96 featured Hinata preparing some Valentine's chocolate for Naruto. Unfortunately, she's caught in the act by Sakura who may or may not have had intentions upon his life. She "helps" Hinata by adding a variety of exotic ingredients to promote good health which give the chocolate an odd appearance. Fortunately for the future of all ninjakind, Hinata plays it safe and feeds it to Kiba instead. Her quick thinking avoided a disaster that may have prevented Boruto and Himawari's existence, but, just to be clear, you should never feed a dog chocolate.
Happy, sad, or strange, Valentine's episodes hold an interesting place in anime for representing some very specific ceremonies that have been used to accomplish so many narrative goals. Regardless of the outcome, watching characters overcoming the anxiety of admitting to their true feelings for someone in the face possible rejection always offers a unique catharsis. Whether you're preparing for your own big moment or want a reminder of the challenge you've overcome the anime has what you need!
Did I leave out your favorite episode? Which anime delivered the Valentine's Day that was the most meaningful to you? Let us know in the comments!
---
Peter Fobian is Features and Reviews Editor for Crunchyroll, author of Monthly Mangaka Spotlight, writer for Anime Academy, and contributor at Anime Feminist. You can follow him on Twitter @PeterFobian.