Check out the real-world locations of Hakata Tonkotsu Ramens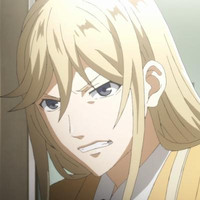 I'm sure glad that I'd already visited Hakata last summer before watching Hakata Tonkotsu Ramens, as I'd now think twice before setting another foot in the ominous port city. While Hakata seems like a vibrant and bustling metropolis at first glance, the city boasts a rampant criminal underbelly, where a full three percent of the population are supposedly hitmen. To quickly put that in numbers: The Hakata Ward alone has a population of 228,000, which would make 6840 of them ruthless contract killers. Looking at the bigger picture, the Hakata Ward is part of Fukuoka City, which would mean that roughly 46,519 people out of 1,550,626 kill for a living, and let's not even get started on the Fukuoka metropolitan area. With that many hitmen casually going about their business in the city, every sip of the delicious Hakata ramen might as well be your last.
Luckily, Hakata isn't nearly as murderous in real life as the anime makes it out to be. Japan in general has one of the lowest crime rates worldwide, and Hakata and Fukuoka are no exceptions to that, so you don't actually have to worry about your wellbeing while slurping down your ramen. Putting all the brutal crimes and eccentric hitmen aside, Hakata Tonkotsu Ramens's portrayal of Hakata, which is that of a young and dynamic city, is actually quite accurate. And as always, all the locations shown in the anime also exist in real life, so let's take a look!
*Pictures not marked with 'WD' were taken with GOOGLE STREET VIEW
WD
Hakata is now part of Fukuoka City after a merger between these two former towns in 1889, but Hakata still remains the name of Fukuoka's central districts. The town is located on the northern shore of Kyushu, Japan's southernmost main island. Just like in the anime, the Hakata Ward is a hip and dynamic commercial and entertainment district, although without all of the kidnapping, strangling, and torturing you see in the anime. Pictured above is the city's Naka River.
Wikipedia
It's also along the Naka River and on Nakasu Island, where you'll find a good number of Hakata's famous food stalls (Yatai), good place you can eat local dishes, grab a few drinks, and chat with total strangers. Banba is a regular visitor, and even receives his killer contracts here from Gouda, who runs one of the stalls along the river to keep a low profile.
The Banba Detective Office also exists in real life, in a side street behind Hakata Station. However, the actual building does not house a detective agency, but a chiropractor instead. At least that's what it says on the outside.
Only a few steps away is Hakata Station, which serves as the gateway to Kyushu thanks to the Shinkansen.
In all fairness, I'd probably make the same face as Saito here if I were about to move to a city where three percent of the population might put a knife in my back at any given moment.
WD
WD
I was already cutting it close, but still wanted to take this shot of Hakata Station during my visit last summer, as the same shot also appeared in one of my favorite anime, The Pet Girl of Sakurasou. Sorata brought along Nanami, Mashiro, and Misaki to his hometown during their winter break in episode 15.
The street leading up to Hakata Station.
Bar Babylon, from where Jiro runs his own hitman avenger agency, also exists in real life. For some reason, the bar only seems to be getting customers who are hitmen themselves.
Aside from being a private detective and killer for hire, Banba also loves to play baseball, so a batting center was bound to show up sooner or later.
Tenjin Core is a large fashion department store in the city, geared mainly towards teenagers, young adults, and cross-dressing hitmen like Lin.
Unfortunately for Lin, the Tenjin Core department store was also the place where he got the news of his sister being kidnapped.
So in return, the capture of the major's son was also streamed on of the huge TV screens around the department store.
Fukuhakudeai Bridge crosses the Naka River and connects Nakasu Island to Nishi-Nakasu.
Situated at the southern tip of Nakasu Island is the small Seiryu Park here, right next to the famous lane of food stalls.
And located just across from the small park is the city's standout shopping and entertainment complex, Canal City Hakata, which has an artificial canal running through the whole complex. It's also one of Lin's favorite places to shop.
Another well-known landmark of the city is the Hakata Port Tower, which is also prominently featured in Hakata Tonkotsu Ramens' opening and ending. The observation platform overlooks Hakata Bay and is actually free.
It has become somewhat rare for anime to deviate from their real-world models, but for some reason, Hakata Tonkotsu Ramens decided to leave out the second highway in this shot.
And lastly, the latest episode also marked the start of Banba's long-awaited Hakata Gion Yamakasa Festival. Just like in the anime, the actual festival takes place every year from July 1 to July 15 in Fukuoka, dating back almost 800 years. In the Oiyama event on the last day, seven teams, one for each neighborhood in Hakata, take part in a time trial race through the city. They do so while carrying a five meter tall and one ton heavy float, called Kakiyama, around five kilometers through the streets of Hakata as fast as possible.
The race begins at the festival's host shrine, the Kushida Shrine.
WD
And to top off the article, here's a snapshot of actual Hakata ramen that I ate in Hakata.
Have you been keeping up with this season's cool and cold-blooded crime drama? What are your thoughts so far? Sound off in the comments below!
---
Wilhelm is an anime tourist, who loves to search for and uncover the real-world spots he sees in anime. You can talk with him on Twitter @Surwill.