Solve the mystery to discover the new feature for Crunchyroll Movie Night!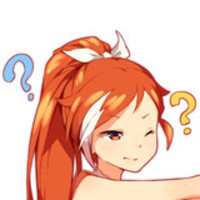 Welcome, super sleuths!!! Want to find out what the next Crunchyroll Movie Night will be BEFORE ANYONE ELSE DOES? You're going to have to solve our puzzle first~! Here's the rules:
We'll be providing you with 5 CLUES, 1 in each POST!
Each POST has a single LETTER of importance, with 5 LETTERS in total. 5 LETTERS = 5 CLUES.
Once you have ALL 5 LETTERS, figure out their correct order (that's the puzzle part) and insert it into this url like so:
GOT.CR/ _ _ _ _ _
Without further ado, here's your first clue!
Clue #1: "...you don't really become a finer person just by reading lots of Books." - natsume soseki
Follow the links below to uncover the remaining clues and discover the hidden message:
Clue #2: Check Crunchyroll's Instagram story
Find the letters and arrange them in the proper order! Once you have your link, throw the url into your browser and the answer will be REVEALED (and you can buy tickets this Friday)
If you solve the mystery then post the image you find on Twitter with the #CMNSleuth for a chance to receive a retweet and prove you're fit to be a member of the Armed Detective Agency on social media ~ Thanks for playing!!!
Have fun and may the best sleuth win ~