An interview with Golden Kamuy's character designer Ken'Ichi Onuki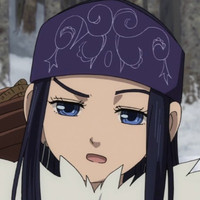 Golden Kamuy's official website is releasing a series of interviews with cast and staff over the course of the Spring season, starting things off with the character designer Ken'ichi Onuki, whose previous character design credits include Gundam Seed, Monster Strike, and Shin Megami Tensei: Tokyo Revelation. We've translated the first interview and will be putting up the rest of the interviews as they're posted so you can follow along!
Tell us what you thought when you first read the Golden Kamuy manga.
People had been telling me that it was really good, so when they published a sample chapter for the ebook version I decided to give it a try. It was as good as everybody said it was, so I bought every volume and read it right there. It was amazing how the story just got more and more interesting, starting with the protagonist's hunt for gold, and then the Ainu and the survivors of the Shinsengumi getting involved, too. At the time, I never thought I'd be doing the character designs for the anime, so I was really surprised when I got the offer.
What elements did you focus on when doing the character design for this anime?
The art for the original manga is so good that my first goal was to retain the feeling of the original.
Was Satoru Noda's art style easy to convert into anime character designs? Or was it difficult? Please tell us why.
This is kind of the same as my last answer, but not only is the art itself good, but even little details like the character's belongings and the clothes they wear are all very well-drawn and based off of reference documents, so it was very difficult to lower the number of lines in the art enough to animate it.
Did Mr. Noda make any requests as to the character design?
I showed him the rough drafts just before they were finalized, and he sent me some notes and some pictures about things he wanted me to keep in mind.
Was there a particular character that took a lot of effort to get right? Please tell us which parts of the process were particularly difficult.
The most important part is the face, of course, so there was a lot of trial-and-error with the way the eyes and shading looked.
In the manga, there are sometimes variations in the way the faces are drawn. For example, additional shading will be added or eye highlights will be removed. But since an anime is a joint effort between multiple people, you need to be able to have a set of base expressions for each character. It can be tricky to attempt to draw out a variety of different looks from those base facial expressions, though. Asirpa and Shiraishi in particular have so many different expressions…
If I used them all, there would just be too many, so it was very difficult to decide which ones I wanted to pick.
Also, the characters all have different body types, so I had to keep everything balanced while referencing the original work.
Tell us about anything that particularly stood out in your interactions with Director Namba and the rest of the staff.
Before the work really got started, we went location scouting in Hokkaido. Since we were there to do research, we were taken to places that are ordinarily off-limits, and shown real guns and other items from the time period. We also got to hear a lot of interesting stories. That really stood out to me.
Tell us how it felt to participate in this project, and what your hopes are for the finished anime.
It's not often you get a chance to work on something that you were a fan of, so I've done the best I could to contribute in my own little way. I hope you'll cheer us on.
---