Check out the real-world locations of HINAMATSURI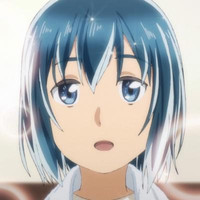 HINAMATSURI is shaping up to be the best comedy of the young spring anime season, which isn't all too surprising considering the show's absurd story and extremely wacky but lovable cast. The story revolves around Nitta, a mid-level yakuza executive with a soft spot for expensive vases, whose extravagant bachelor lifestyle suddenly gets turned upside down when a young girl confined in an egg-shaped metal pod randomly teleports into his apartment. You'd think that a notorious yakuza would make short work of the intruder, but as it turns out, Hina has extremely powerful telekinetic powers (and she's not afraid to use them), leaving Nitta no other choice than to take her in. Their odd life together is obviously not destined to run smoothly, but they quickly develop a genuine father-daughter relationship.
From the tiny bits of flashbacks that we got about Hina, she seemed to have been exploited for her powers in the past, which understandably prompted her to escape – and to be more precise, to Tokyo's Ikebukuro district, where she settles into her new "ordinary" life incredibly fast.
*All images were taken with GOOGLE STREET VIEW
But her transition from unscrupulously used weapon of mass destruction to ordinary middle school girl in Tokyo isn't going to happen without any hiccups, since she has to release her pent-up powers every now and then. Luckily, Nitta is surprisingly capable of keeping her in line, so she actually still hasn't gone on a Godzilla-like rampage through Ikebukuro, like the image above would suggest.
The giant apartment complex in which Nitta resides is not real, but it would've been located somewhere in Ikebukuro, which is a commercial and entertainment district in the north of Tokyo and the main setting of HINAMATSURI. Pictured above are the Seibu and Parco department stores on the east side of Ikebukuro Station.
And this is the Tobu department store on the west side of the station.
Ikebukuro has a lot to offer for anime fans, as the area recently established a name for itself as a center of otaku culture, mainly geared towards the female audience. The area also has several arcades like Sega and Adores to offer.
Countless other anime also have Ikebukuro as their setting, with the most prominent one probably being Durarara!! The latest episode of Steins;Gate 0 also has Okabe standing at the exact same spot as Nitta here.
So it's not without reason that Hina calls Ikebukuro a "dangerous town full of temptation," although for her the temptation seems to be the various restaurants and food stands in area. The Bakudan Yaki shop seems to have especially caught her interest with its extra-large takoyaki and her absolute favorite, salmon roe (ikura). I also always see the shop having some kind of anime collaboration going on when I'm around myself.
As already mentioned, Ikebukuro gained reputation as an area catering more to female anime fans, and Otome Road (otome meaning girl) right here is at the center of it all. Here you'll find stores like Animate, K-Books, and Mandarake, but also several butler cafés.
And Otome Road is also where Anzu, our second otherworldly super-powered girl, arrives.
Now, let's move on to another part of Tokyo, which should already be fairly familiar to people who watched SHIROBAKO or sweetness & lightning. HINAMATSURI is the next anime joining the ranks of shows that feature Skip Street, located north of Musashi-Sakai Station.
Skip Street appearing in an anime can be used as a good indicator that the studio producing the show is located somewhere nearby, in the western part of the Tokyo Metropolis, which is home to a plethora of anime studios. And indeed, Studio Feel, the studio producing HINAMATSURI, is only located one station away, near Higashi-Koganei. Skip Street is simply conveniently located for many anime studios around the area, making it easy for them to collect reference material there. Summed up, whenever you see Skip Street, Musashi-Sakei Station, or any other station on the Chuo Main Line for that matter, you can safely assume that the anime studio itself is also not too far off.
Interestingly, the ramen restaurant where Nitta first meets Anzu does not actually exist in real life.
But all the other stores on Skip Street have been accurately reproduced.
With Studio Feel located along the Chuo Main Line, you'll find that most of the other non-Ikebukuro locations are not located too far away either, like this one right here near Mitaka Station, only two stops away from the studio.
My personal highlight so far, the cabaret club scene, takes place near Kichijoji, only three train stops away from the studio. At the end of the second episode, Hina wants Nitta to spend more quality time with her, resulting in both of them, Hina's middle school friend, and a gang of drunkards gleefully hitting up an extravagant cabaret club in Kichijoji, perfectly executing HINAMATSURI's absurd and hilarious humor. By the way, the cabaret club does not exist in real life (sadly).
Have you been enjoying HINAMATSURI so far? What are your theories about Hina's past? Sound off in the comments below!
---
Wilhelm is an anime tourist, who loves to search for and uncover the real-world spots he sees in anime. You can talk with him on Twitter @Surwill.