We Want to Know Your Anime Favorites!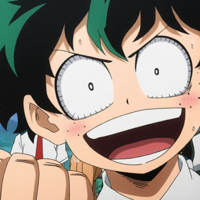 Hi there, it's Cayla! A few days ago, my boss came up to me and asked, "Cayla, what's the one thing that's impossible to quantify?" "Anime fans' taste," I responded, tentatively. "That's right! So let's try and quantify it! I want to know every anime fan's favorite character, show... everything!" And so, we came up with a survey meant to explore anime fans' favorites! The survey will be open for a week and once it's closed, we'll take our findings and publish them in a series of follow-up features, infographics, and whatever else we can think of to illustrate the data in a cool, interesting way! Take the survey below and let us know your anime favorites!
Note: The survey is now closed. Thank you to everyone who participated!!