The Origins of PERSONA5's new Personas!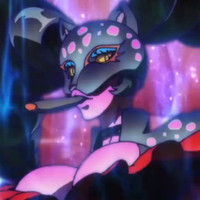 With each new iteration of the Persona series comes newly designed personas for the main characters. Persona 5 The Animation has introduced us to four brand new compatriots that will help the Phantom Thieves throughout their journey. These new personas have some commonalities in terms of the characterizations and themes they represent. Let's take a look at who each of the four personas we have met thus far are based off of.
Arsene (Ren Amamiya)
The persona Ren awakens is noted for being a gentleman and a thief. Arsene is based off of the Arsène Lupin series of novels and novellas written by French author Maurice Leblanc in 1905. Over a span of nearly thirty years, Leblanc wrote 25 books that contained Lupin or referenced him. Arsène Lupin works outside of the law, but does so in order to fight against villains or those that take advantage of others. Lupin is well connected to detective Sherlock Holmes when Leblanc created several works featuring the two. However, after legal issues regarding the usage of Holmes from Sir Arthur Conan Doyle, the name was changed to Herlock Sholmes. Other authors have borrowed Lupin for their works, but only five sequels were authorized following Leblanc's death and were written by Pierre Boileau and Pierre Ayraud.
There have been numerous adaptations of the Arsène Lupin series since the beginning of the 20th century. Multiple films that have spanned from 1908 to as recent as 2011. Several television versions including being referenced in the Super Sentai series, Kaitou Sentai Lupinranger VS Keisatsu Sentai Patranger and the recent anime adaptation of Code: Realize ~Guardian of Rebirth~ where Lupin and Sholmes are both represented. The most notable reference for anime fans will be the Lupin III series whose protagonist is Arsène Lupin III, the grandson of Leblanc's Arsène Lupin.
Captain Kidd (Ryuji Sakamoto)
Unlike Arsene, Captain Kidd is based off an actual historical figure. William Kidd or Captain Kidd was a Scottish sailor from the 17th century who was executed in 1701 for crimes related to piracy. Kidd's infamous standing as a legend or myth grew following his death with a song that mentioned treasures that Kidd and his crew had left behind. This idea eventually found its way into other stories written by Edgar Allan Poe, Washington Irving, and Robert Louis Stevenson. Most notably, the tale of Kidd's treasures made people set out to attempt to find it themselves. If that sounds familiar, it shouldn't be a surprise that Kidd was also an inspiration for a few characters in One Piece.
Several historical books have been written about Kidd's escapades. The story of Captain Kidd has also been used for multiple films with the most recent coming in 2006. Perhaps the strangest film version comes from Abbott and Costello Meet Captain Kidd in 1952 which is a comedy and also the second film to use the SuperCinecolor technique.
Zorro (Morgana)

The cat who isn't a cat Morgana has a famous sword wielding friend as a persona. Zorro was created by American author Johnston McCulley in 1919. Similarly to Arsène Lupin, Zorro is seen as a vigilante character who helps out those who need it while working outside of the law. Zorro also plays into dual identities with the man and the vigilante which would become a key component to American superhero stories over the course of the 20th century. McCulley would go on to write Zorro stories for forty years, with the first novel, The Curse of Capistrano selling over 50 million copies.
Zorro's popularity was bolstered through various adaptations. The 1920 film The Mask of Zorro helped convince McCulley to continue writing stories about the character. Another big adaptation came in the late 1950s with Disney's Zorro television series. Disney would alter the character by making him more inept with his swordsmanship, when previously Zorro had been trained in Spain in other versions. Zorro has also seen enormous international success with movies and television shows spanning the globe, including the 1996 anime adaptation Kaiketsu Zorro.
Carmen (Ann Takamaki)
The latest addition to the Phantom Thieves has a fiery persona. Carmen is based off the novella Carmen by French author Prosper Mérimée in 1845. Perhaps more famous is the opera adaptation from French composer Georges Bizet in 1875. The character of Carmen was known for flirtatious with men, but wanted to be free to do whatever she pleased. Mérimée would not return to Carmen which is probably one reason why the opera has become more recognizable over the years.
Carmen has seen less adaptations than the others mentioned, but still has her fair share of media. Three different film versions were released in 1915, the first year to see Carmen movies and have continued until the most recent in 2011. One prominent film was MTV's 2001 musical television movie Carmen: A Hip Hopera starring Beyoncé. Multiple stage productions and versions of the opera have persisted since 1875 with it being a popular production. However, there doesn't seem to be any anime adaptations of the story, which would make the persona Carmen, the story's anime debut.
As seen from the backgrounds of their personas, the Phantom Thieves line up well with who they awakened. The Phantom Thieves and who their personas are based on were mistreated by society and want to take down people or systems that would hold them back. Like Lupin, Ren wants to help others and oppose those who do wrong, but does so in an unconventional way. Ryuji is wild and brash, yet will help those loyal to him. Ann is seen as a beauty, but doesn't want to be shackled by her looks. As for Morgana, well, you'll just have to keep watching to see how the cat connects to his persona.