Check out the real-world locations of Comic Girls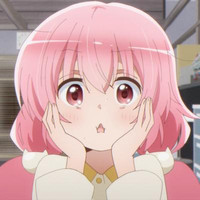 In this week's edition of Anime vs. Real Life, we're taking a look at the appropriately-titled Comic Girls, an anime about four young female manga artists sharing a dorm. Each one of the girls specializes in a different genre of manga, but none of them are without their faults and quirks. The bubbly Koyume draws shojo manga, but simply can't draw good-looking boys (while also lacking any experience in romance), the aspiring children's book author Ruki made her breakthrough drawing erotic manga, and Tsubasa, who often gets carried away playing one of her own shonen manga characters. And, of course, there's the show's protagonist Moeta (pen name: Kaos), who has, well, still a lot of of room to grow. Add some great humor to that, and throw in some surprisingly impressive visuals to the mix, and it's easy to see why Comic Girls managed to take the top spot among viewers in Missouri, despite some heavy-hitting competition.
Every good cute-girls-doing-cute-things show needs some kind of angle nowadays, so we get some pretty neat insights into the manga industry from time to time, which even extends to some of the real-world locations shown in Comic Girls.
*All images were taken with Google Street View (Images I shot myself will be marked 'WD')

As an aspiring manga artist, Kaos often has to meet up with her editor, and they do so at the actual Houbunsha headquarters in Tokyo. It shouldn't come as a surprise that Houbunsha is also the publisher of the original Comic Girls four-panel manga, which started serialization in the publisher's seinen magazine Manga Time Kirara Max back in 2014. The publisher is also responsible for other popular titles like Laid-Back Camp, NEW GAME!, and BLEND-S. Eromanga Sensei was another show that also included the real-world building of its manga's actual publisher, although in that case it was Kadokawa's ASCII Media Works.

Tsubasa also gives some great shopping advice for manga artists. In the second episode, the gang hits up the Sekaido Store in Shinjuku, which is the go-to place for art supplies whether you're already a pro or just an amateur. The main store in Shinjuku here has five whole floors only dedicated to art supplies, so you'll find everything from Koyume's masking tapes to the screen tones Ruki uses for her erotic panels.

Animate also carries some supplies for manga artists, but the selection is generally relatively limited.
But let's go back a little, as Kaos actually only recently moved to the dorm in Tokyo. She's originally from the countryside in Shirakawa, Fukushima Prefecture.

Since Kaos is extremely shy, she's never really had any close friends, but for some reason is liked by animals quite a lot.

I was kind of hoping that the whole show would be set in Fukushima Prefecture, as we rarely get any anime set in the Tohoku region, but it definitely makes sense to move to Tokyo if you want to make it in the manga industry.

And so Kaos moves to a special dorm only for female manga artists somewhere in Tokyo's Bunkyo ward.


Comic Girls' backgrounds are warm and vibrant, which is a good fit for a show like this, and on top of that they also match up with their real-world counterparts par for par.


Unfortunately, the Bunhousha Women's Dormitory does not actually exist.

The dormitory would've probably been located at the end of the street here, judging by the dorm's high stonewall in the anime picture, which is missing in real life.


This odd tree, just like all the other locations above, is located in the residential area near Kasuga Station.

The girls pass through the small Seiwa Park quite frequently on their way to school.

And speaking of school, they never explicitly mentioned where they go to school, but since this particular background made it into the anime twice, it's probably safe to assume that they're attending Takehaya High School.


Suidobashi Station making an appearance in Comic Girls makes sense, since Kaos mentioned that the only line she wants to use is the Chuo-Sobu Line, which will get her directly to either Akihabara, Shinjuku, or Nakano.


Shinjuku.

If you ever want to find a shop that's featured in an anime, you most likely just have to pay close attention to the credits, as you'll often find the answer there. Kaos buys here glasses at the Megane Ichiba shop in Shinjuku.

The obligatory beach episode takes place on Sarushima (meaning Monkey Island), the only natural island in Tokyo Bay.

WD
And, of course, no anime about manga would be complete without a trip to the holy land itself, Akihabara.


WD
It's Kaos' first time in Akihabara, so she hits up the local Animate, probably picking up the latest volume of Comic Girls.
Who's your favorite manga artist in Comic Girls? And why is it Koyume? Sound off in the comments below!
---
Wilhelm is an anime tourist, who loves to search for and uncover the real-world spots he sees in anime. You can talk with him on Twitter @Surwill.