"Cruising the Crunchy-Catalog" inspects the 2015 original TV anime about a plucky team of student aerospace engineers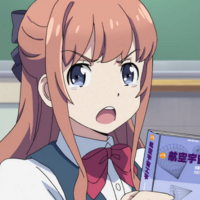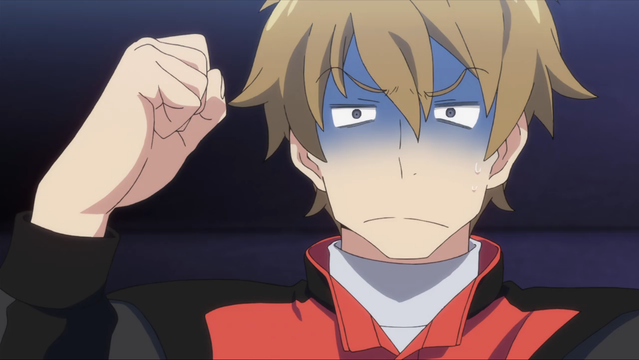 Lost in Space.
In the galaxy of online streaming, there are nearly as many anime to choose from as there as stars in the sky! Okay, that's a slight exaggeration, but it can still be tough to tell at a glance if a given series is going to be stellar or if it's a black hole that'll gobble up all of your free time. Let "Cruising the Crunchy-Catalog" be your launch crew! Each week, we provide additional info and cultural context to help anime fans decide whether or not they want to embark on a journey to anime outer space.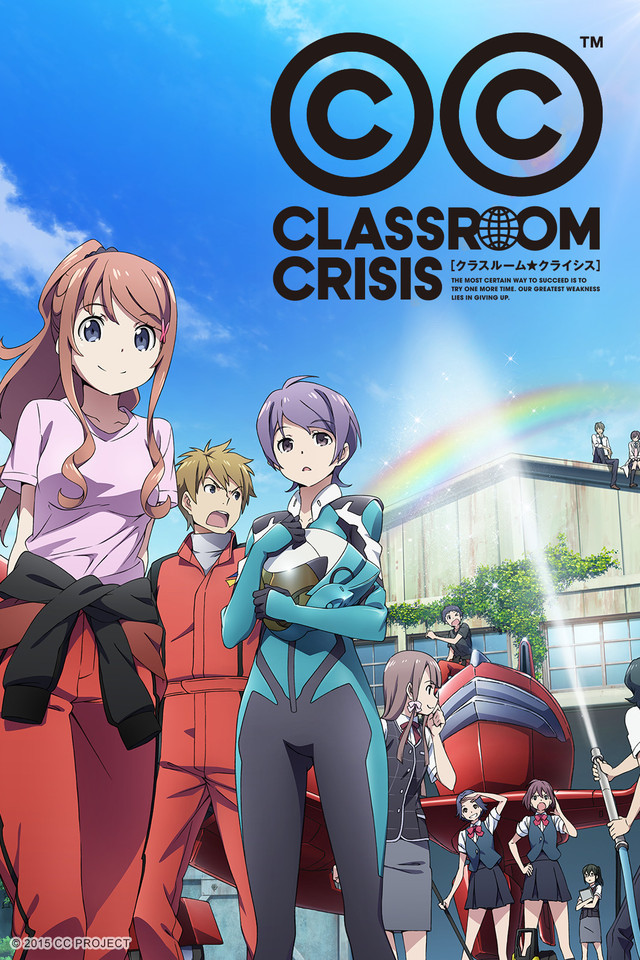 What's Classroom☆Crisis?
Classroom☆Crisis is a 2015 original TV anime with direction by Kenji Nagasaki (Gundam Build Fighters, My Hero Academia) and animation by Lay-duce (Magi: Adventure of Sinbad). Crunchyroll describes the series as follows: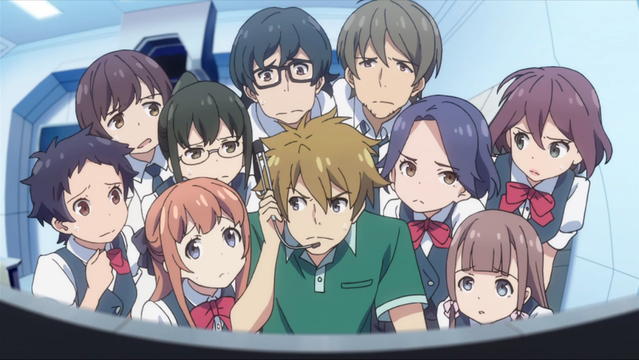 Fourth Tokyo--one of Japan's new prefectures on Mars. Kirishina City, Fourth Tokyo's special economic zone, is home to the Kirishina Corporation, an elite corporation renowned for its aerospace business. The company has been expanding its market share in various industries, while also running a private school, the Kirishina Science and Technology Academy High School. That alone would make it unique, but there's also a high-profile class on campus...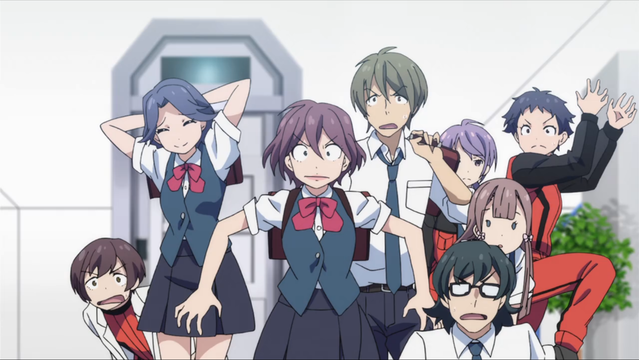 Classroom☆Crisis' A-TEC (an acronym for Advanced Technological Development Department, Educational Development Class) is the titular classroom, and it's composed of a group of high school-age geniuses, misfits, and aerospace nerds studying to develop the next generation of rocket engines for high-speed travel within the colonized Solar System. The titular crisis is that A-TEC's funders, the Kirishina Corporation, want to shut the program down.
Black Companies and Power Harassment.
Japanese corporate culture has a number of issues that it struggles to address, and two that pop up in Classroom☆Crisis are the concepts of "black companies" and "power harassment." In Japan, black companies are those corporations that have a bad reputation for exploiting and abusing their employees, and requiring new hires to perform overtime work for no pay is a common problem in these kinds of situations. When new student Nagisa accuses A-TEC's teacher, Kaito, of being a "tyrant boss," the original Japanese implies that Kaito is behaving like the leader of a black company by urging the A-TEC students to pull all-nighters for their rocket research.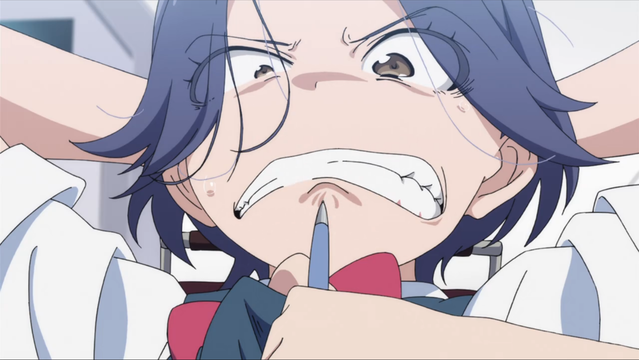 Similarly, "power harassment" is a form of bullying – usually in a corporate setting – in which someone higher up in the organizational hierarchy uses their position, power, and influence to push their underlings around. Power harassment can involve bosses forcing their employees to perform labor that goes above and beyond their job descriptions, such as when Kaito's co-worker is required to attend a political rally outside of work. Although these issues appear within the sci-fi setting of Classroom☆Crisis, they add an additional layer of intriguing real-world relevance to the show.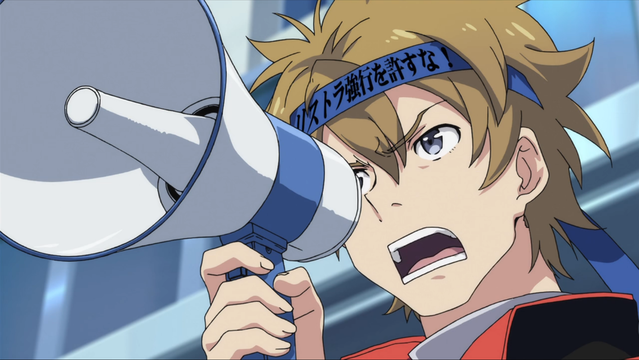 Political, Economic, and Academic Entanglement.
The primary conflict in Classroom☆Crisis is whether or not A-TEC will be able to develop their new rocket engine before Kirishina Corporation shuts them down completely, but there are numerous other problems that crop up, including corporate boardroom shake-ups, dirty deeds behind the scenes as local politicians jockey for power, and academic issues. A-TEC's students are not only involved in an intense aerospace engineering program, but they are also full-time employees, and the entanglement of economic and educational goals creates all sorts of friction.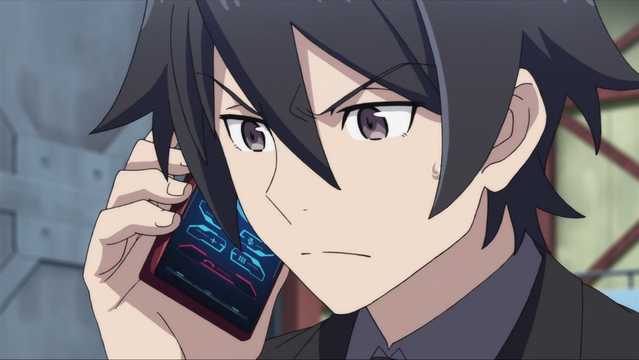 Taking Off Like a Rocket.
From its modest beginnings, Classroom☆Crisis quickly accelerates to encompass some truly dramatic material, including but not limited to mistaken identities, betrayal, repressed memories, industrial espionage, terrorism, assassination, and the presence of at least one honest-to-goodness space ninja. It's a heck of a ride, and the series does an excellent job of ramping up the tension as it builds toward its conclusion.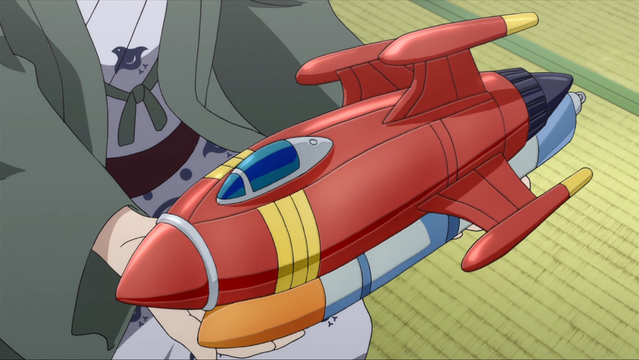 Have Spaceship, Will Travel.
Crunchyroll currently streams Classroom☆Crisis in 60 territories around the world, including the United States, Canada, Mexico, Puerto Rico, Brazil, and the United Kingdom. The series is available in the original Japanese with subtitles in English, Latin American Spanish, and Portuguese. Unfortunately, at the time of this writing, there are no North American home video releases for Classroom☆Crisis.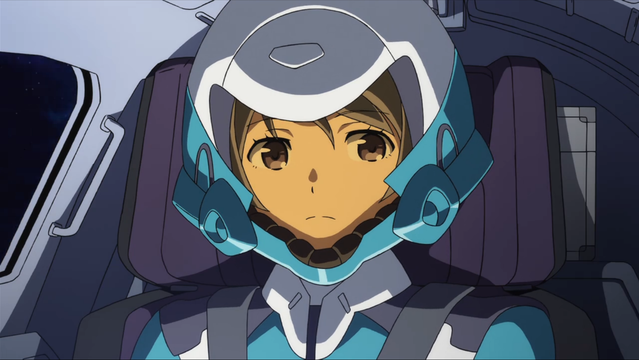 Classroom☆Crisis is a solid little show, one that effortlessly mixes action, intrigue, and academia into a story that is dramatic, comedic, and even a little romantic. If you've ever dreamed of shooting for the stars despite daunting obstacles and determined opposition, and if the series is available in your area, then please consider giving Classroom☆Crisis a try.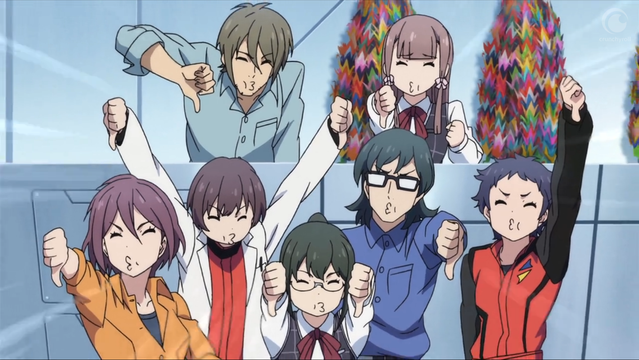 Is there a series in Crunchyroll's catalog that you think needs some more love and attention? Please send in your suggestions via e-mail to [email protected] or post a Tweet to @gooberzilla. Your pick could inspire the next installment of "Cruising the Crunchy-Catalog"!
---
Paul Chapman is the host of The Greatest Movie EVER! Podcast and GME! Anime Fun Time.