Check out the real-world locations of Steins;Gate 0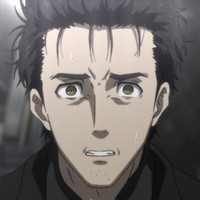 Seven years after the original, Steins;Gate 0 has managed to perfectly capture the appeal and atmosphere of 2011's Steins;Gate, sticking to the same subdued, almost stifling color palette – which paints a drastically different Akiba compared to real life. I was personally never too fond of the original show's visual presentation, but it works well with Steins;Gate 0's even darker tone and story, which follows around former mad scientist Okabe in the beta word line. Akihabara naturally returns as the series' setting for our crew of eccentric otaku and cosplayers, and while the show's locations all exist in real life, they do have a very different feel and atmosphere in the anime.
In Steins;Gate 0, the popular anime-centric shopping district in Tokyo feels rather empty and almost desolated at times, which can't really be claimed about its real-life counterpart. Often considered the holy land of anime, the real Akihabara is an extremely lively and colorful place due to all the huge anime-related ads and decked out buildings. But the stark contrast between the real Akihabara and the anime's take on it makes looking at these comparison images all the more interesting, so here's a full rundown of all of Steins;Gate 0's locations up to the latest soul-crushing eighth episode.
*All images were taken with Google Street View (Images I shot myself will be marked 'WD')

First, let's get the main question out of the way; the Future Gadget lab does not really exist in real life (at least not in our world line). There is a building that's supposed to be the real-life counterpart for the lab, but it does not resemble it in any way and the adjacent buildings look different. However, there are other key locations that actually exist, like Faris' maid café here.

Café May Queen Nyan-nyan is actually called Café Mai:lish (that's a colon, not a semicolon) in real life. The café's interior and exterior look relatively the same, but of course the anime's version is a lot gloomier and also a bit more spacious. It often has Steins;Gate collaborations going on. It's located a bit off the beaten path in Akihabara, close to Suehirocho Station, but you'll see that on my map below.

WD
Akihabara (lovingly shortened to Akiba by most of our cast) obviously doesn't really need an introduction at this point. The famous district in Tokyo has been referenced and used as a setting by countless other anime, and has gotten the spotlight in a good number of my articles as well.

WD
The Akihabara Crossfield complex outside of the northern Akihabara Electric Town exit of JR Akihabara Station should also be a familiar sight by now. It was also featured in the original Steins;Gate.


The Gamers store on the other side is also no stranger to anime, and sells the latest anime goods and merchandise. In Steins;Gate 0, the Gamers store is called Dreamers.
WD
Another iconic Akihabara landmark (in real life and anime) is the Radio Kaikan building, likely one of the first shops you'll see when you first step out of Akihabara Station. You'll notice that the storefront in the anime looks quite different to its real-life counterpart, which is due to the fact that the events in Steins;Gate take place in 2010. However, the old building was demolished in 2011 to make space for the new Radio Kaikan building that opened in 2014. The now ten-story building mainly sells anime-related goods.

WD
The iconic green overhead railway bridge, serving the JR Sobu Line, has to make an appearance just about any time Akihabara gets shown in an anime.

I actually had to search quite a bit for the small alley where Maho apparently got kidnapped, only to find that it was right next to Horin Park.


WD
Several restaurants and cafés are nowadays located in the arches of Kanda's old Manseibashi Station.


WD
The Mansei Bridge, crossing the Kanda River, is one of many bridges in Akihabara. Steins;Gate 0 makes use of bridges as backdrops surprisingly often.

WD


Here we're coming up to Shohei Bridge with the two green railroad bridges crossing it.

Heading through these railroad bridges brings us to another important bridge for the anime.


Right after the Watami Restaurant here (called Tatami in the anime), head through the small alley, and you'll get to…


… the Kanda Fureai pedestrian bridge. If you recall, the small bridge here was also in the original Steins;Gate series, and it leads right to another key location of the show.

Namely, Ruka's shrine, the Yanagimori Shrine. However, the shrine's main building in the anime and in real life doesn't really match up when viewed from the front.


You'll find this underpass north of Akihabara Station.



While searching for Kagari, Daru hired Moeka for help, who seems to be conducting her business calls in the parking lot behind the Animate in Akihabara. Funnily enough, the exact same parking lot also appeared in the episode of Comic Girls that aired the next day.


And in a rare break from tradition, we also get a few locations outside of Akihabara in Steins;Gate 0. Maho's and Leskinen's university is not real, but they do have to travel there from Wakoshi Station. I immediately recognized the station since I've been there for a different anime before (Saekano -How to Raise a Boring Girlfriend-).


Maho stays at the same Toyoko Inn near Wakoshi Station where Utaha and Tomoya spend the night during the first season of Saekano.
Who would've thought that the Mega arcade in Ikebukuro is actually a Sega arcade!


Believe it or not, I only managed to figure out that this was Nishi-Ikebukuro Park because of the trashcan on the right.


WD
Finally, please tell me in which world line does Kurisu actually exist?
What do you think about Steins;Gate 0's Akihabara? Have you ever been to Akihabara yourself? Share your experiences in the comments below!
---
Wilhelm is an anime tourist, who loves to search for and uncover the real-world spots he sees in anime. You can talk with him on Twitter @Surwill.