Celebrate Hime's birthday with the story of her creation!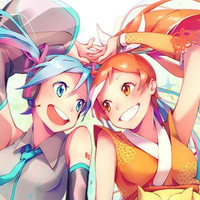 Today is Crunchyroll Hime's birthday! To celebrate her birthday and commemorate the best girl of the anime fandom, we decided today would be the perfect time to share the story of her creation (along with some select art) with all of you!
---
Crunchyroll Hime, or "Hime", has been Crunchyroll's official mascot for 5 years as of today! Hime was originally a fan creation submitted to the Anime Industry-tans Contest, an online fan art contest run jointly by Crunchyroll, Funimation, Aniplex of America, and NIS America to create "Gijinka" (anthropomorphized mascots) of each of the companies.
Eunice Dahae Baik's design, simply called "Crunchyroll Hime", won against over 100 other approved entries. Victoria Holden, brand manager at Crunchyroll, was so impressed by Eunice's design that she made Hime the official mascot of Crunchyroll, later asking Eunice to collaborate with Japanese artist Shiori Abe to refine the design and create her current look.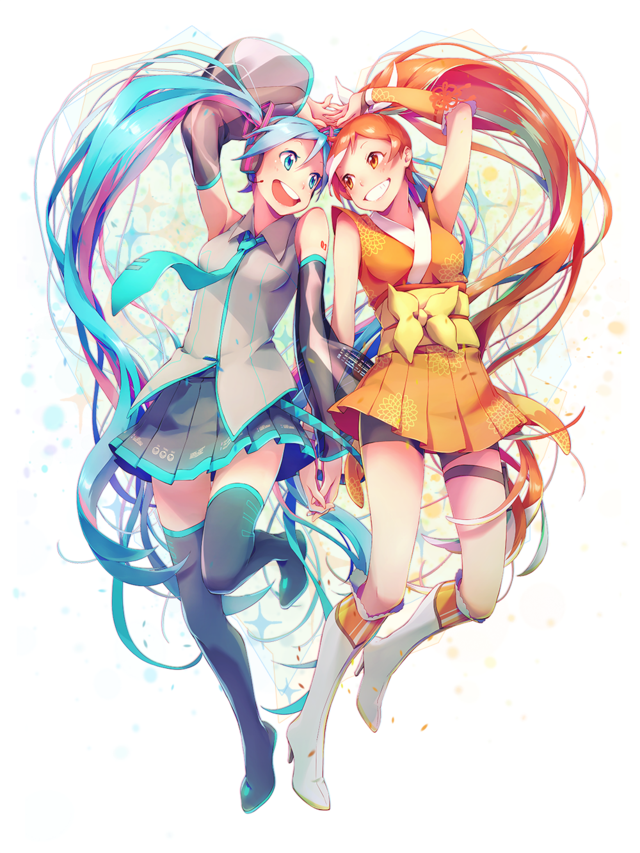 Hime's design was carefully crafted to resonate with Crunchyroll's identity. Her primary colors are orange, a reference to both Crunchyroll's logo and, this shouldn't come as a surprise, Naruto, one of the most popular series on Crunchyroll. Her clothing is a futuristically stylized take on traditional Japanese clothing, emphasizing both the origins of Crunchyroll's media and it's dedication to using the most modern technology to bring that media to its audiences at the speed of Japan!
Victoria originally penned Hime a backstory worthy of an anime character. Hime is a "Kitsune", a Japanese trickster fox spirit, who manages the Crunchyroll website along with a squad of lesser spirits. Despite being hundreds of years old, she still attends high school as a senior and is also a ninja! Eunice's original design was modelled after Crunchyroll's social media voice, so she became Crunchyroll's canonical social media manager. If Crunchyroll has ever responded to your tweet or liked your status, that means Hime herself has smiled upon you!
Over the years, Hime has seen a great deal of development and adaptations. She's been the subject of monthly fanart contests, appeared alongside other mascots and characters in official art as part of industry collaborations, and even shown up in several anime! Internal poles fleshed out her original concept with favorite foods, sports, and activities alongside an official Crunchyroll Hime comic, written and illustrated by coughdrops, which has added Hime's younger sister, Sudachi, and her cat, Yuzu, to the official canon.
Hime is, in many ways, the face of Crunchyroll, appearing on all of its promotional material and personifying the company's dedication to sharing its love of anime with the world. To this day Hime works tirelessly managing the site, interacting with the community, of course, and watching a ton of anime!