This year's Annecy International Animated Film Festival represents a milestone for women in the industry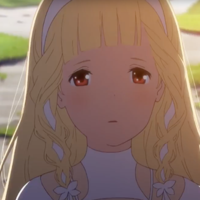 The Annecy International Animated Film Festival, one of the biggest events of the year in animation, is set to transform France into the temporary world capitol of animation next week. Last year, the festival played host to over 10,000 attendees and an official selection of more than 200 features and short films from all over the world.
Every year, directors enter their work in Annecy's competition for a chance to join a distinguished group of past winners (among them, Hayao Miyazaki and Wes Anderson). This year, the festival offers a broad range of films in its selection, ranging from Mamoru Hosoda's new film Mirai, to a slew of left-of-field, independent projects, to non-competition screenings of large studios' new offerings (Pixar and DreamWorks are bringing The Incredibles 2 and How to Train Your Dragon 3, respectively).
Annecy has much more to offer than its competing films. Last year marked the first time the advocacy organizations Women in Animation and Les Femmes s'Animent presented the Women in Animation World Summit, which makes its return next week on June 11. The first summit boasted a crowd of 250 attendees who stuck it out in an un-air-conditioned room in France's impressive summer heat.
Marge Dean, the WIA president, speaking with Variety magazine about last year's summit, had this to say:
It was encouraging to see the number of people who showed up and sat in an un-air-conditioned room and sweated like crazy, but stuck it out because the panels were so engaging and the information we were sharing were things they were hungry for. There were people from the major studios who came and stayed all day.
In anime as well, women have been taking prominent roles with increasing frequency. Since her directorial debut with 2009's K-On!, Naoko Yamada has become one of the creative darlings of Kyoto Animation, with her 2016 film A Silent Voice barely missing a spot on the top 10 grossing Japanese films of the year. Last year's URAHARA marked one of the first anime series with a creative staff primarily comprised of women. This year's film Maquia: When the Promised Flower Blooms was the first time Mari Okada (the writer for series such as anohana: The Flower We Saw That Day and Toradora!) took on the role of director.
Every year, women's presence within animation is growing. With a higher diversity of people in the industry comes a broader array of stories that will be told, and we can't wait to see what this changing trend means for this medium that we love so much.