Check out the very best anime locations that "Anime vs. Real Life" has to offer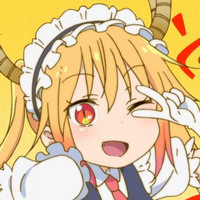 Today marks a special day for me, one that I never really thought I'd get to write about. And yet here I am, happy and grateful to tell you that "Anime vs. Real Life" celebrates its two year anniversary today!
I'll have to admit that back in 2016, I was slightly worried that I'd soon get disinterested and exhausted searching week in and week out for random real-world locations that appear in the currently airing anime. But, to my luck, even today I'm still excited to search for that arbitrary back alley in Steins;Gate 0, or the spot from the funny girly club scene in HINAMATSURI.
Over the course of 82 articles, I've covered the real-life locations of 57 different shows, which took place in 28 of Japan's 47 prefectures, consequently highlighting a total of over 60 Japanese cities. With that being said, I'd like to use today's special occasion to reminisce about some of my favorite articles in the series, taking a look back at a few of the most spectacular, interesting, and simply beautiful real-world locations that anime have introduced us to over the past two years. Just click the headlines to get to the full articles!
Anime vs. Real Life: Tsukigakirei [Part 1]
First off, it wasn't just Tsukigakirei's adolescent love story that was simply charming; its real-world setting was too! The modest city of Kawagoe, located just a bit north of Tokyo – often referred to as Little Edo due to the historic and traditional buildings shaping the townscape – was a picture-perfect setting for a show with such gorgeous backgrounds. It's really no wonder that Kotaro and Akane fell in love in a place as lovely as this. Tsukigakirei was also the first article where I included my self-made map of anime locations, which I've been putting together for every new article ever since. If I'm already putting in the effort of keeping track of those, why not share them, right? Anyway, there's also a personal reason for why I'm so fond of Tsukigakirei's location, which is simply the fact that my uncle lives close by, meaning that this is usually where I stay at when I'm Japan.



Anime vs. Real Life: Izetta: The Last Witch
The same goes for Izetta: The Last Witch. It's not every day that an anime has a real-world setting outside of Japan, let alone one that's in your tiny home country of Austria (not the kangaroo place). As an Austrian myself who's also currently living here, I was beyond excited to see Izetta play out in an alternate version of Innsbruck, Tyrol's capital in the west of Austria. I've been to Innsbruck several times, but obviously never for tracking down anime locations.
That also led me to a funny exchange at the local tourist information center, which ended with me giving the staff a little crash course on anime in general. In return, I learned how Innsbruck was the venue for the first proper witch trial in history – you can find out how that plays a role in Izetta in the article! Izetta was also what prompted me to visit the city's ski jumping stadium for the first time, which is where you'll get the amazing view of the Alps you see in the show. I never would've thought that an anime would get me to do sightseeing in my own country. Anime tourism really has gotten out of hands nowadays.


Anime vs. Real Life: Anime-Gataris
Anime tourism has gained a lot of traction in the last couple of years, and after writing about it for quite some time, a lengthy primer article was long overdue. Thankfully, Anime-Gataris dedicated almost a full episode to the topic at the end of last year, so in turn I finally had a good reason to speak verbosely about anime pilgrimages, scene hunting (butaitanbou), and anime tourism in general. I hope to put together something more extensive someday, but for now that article and its links are a good place to start if you want to know more about it. But don't fret; it's not only just text.
There's also a bunch of comparison images for Anime-Gataris' anime club's very own GIRLS und PANZER pilgrimage, which brought them (and me) all the way to Oarai. The town became one of the biggest success stories in anime tourism, as it was one of the few places that actually managed to keep a long-lasting stream of anime tourists.


Anime vs. Real Life: Love Live! Sunshine!! [Part 4]
Speaking of popular anime pilgrimage destinations, one incredibly successful one in recent years was without a doubt the setting of Love Live! Sunshine!! The popular idol franchise put the quiet, almost rundown coastal town of Uchiura high up on the travel list for many of the series' highly passionate fans, and they've been flooding the area ever since. Good planning and an easy-to-reach location were some of the key factors for its popularity, and you'll find out all the other reasons why in the article itself.
But one look at the images below should already be enough to tell you: the place is simply gorgeous. The view of Mount Fuji from Uchiura Bay was not only a sight to behold in the anime, but also in real life, so in the end it's no wonder I wrote a total of four articles about Love Live! Sunshine!!'s setting.



Anime vs. Real Life: Sound! Euphonium [Part 1]
Moving on from one popular anime pilgrimage destination to the next, Sound! Euphonium's Uji also made the cut here. KyoAni has always been known for producing high quality backgrounds based on real locations, and Sound! Euphonium was obviously no exception. I'd even go as far to say that the show had some of my favorite anime locations ever, like Kumiko's bench or the lovely observation deck atop Mt. Daikichi.
On top of that, the first of my four Sound! Euphonium articles contained close to a hundred comparison images alone, which practically guaranteed it a spot here. And while I think it's definitely cool to look at that many comparison images in my pieces (which actually take a long time to cut and stitch together), there's always that little bit of discontent in me that I sometimes don't have an engaging and coherent article go along with them.



Anime vs. Real Life: Minami Kamakura High School Girls Cycling Club [Part 3]
That's why I'm rather fond of my third Minami Kamakura High School Girls Cycling Club piece. In one episode, the club goes on a cycling tour around the eastern coast of the Miura Peninsula, cycling from Yokosuka all the way down to Misaki. Not only were the locations along the coast easy to find, that kind of trip also made for a relatively compelling article, as I think it's fun to ride along with the characters and take a look at all the real-world locations they pass through on their way.
Furthermore, you'll also find out how many miles they actually traveled in that episode. Since the column is heavily reliant on the appeal of an anime's location, the actual backgrounds shown, and also on how many comparison images I can muster, it's occasionally hard to put together an article that flows well and has an interesting story to tell for all the anime to real life comparisons.


Anime vs. Real Life: Sakura Quest [Part 1]
That's certainly also part of the reason why my Sakura Quest articles made it onto my list here, since these worked out quite well as a three-day travelogue series. P.A. Works has shown time and time again that they really care about the rural region their main studio is based in, which is why so many of the studio's works take place in the area around Nanto, including Sakura Quest. Tracking down anime locations in the countryside was a nice change of pace compared to the standard big city setting, especially when the scenery is just as picturesque as it was in the show.
But what really made my Sakura Quest pilgrimage special in the end was that someone from P.A. Works noticed that I was in the area through Twitter, and told me to come in the next day. This eventually led to the next article here.



Anime vs. Real Life: Hanasaku Iroha [Bonbori Festival]
I was later invited back to the area to partake in the Yuwaku Bonbori Festival, a now real festival that actually has no historical roots, but was instead completely made up for the P.A. Works original anime Hanasaku Iroha. I mean, how cool is it that an anime of all things managed to inspire a town to start celebrating a fictional festival, which will be held for the eight time this year?
The story behind how the whole thing even came to be is equally fascinating, and thanks to P.A. Works, I got a lot of interesting background information on that, which hopefully really made the article worth a read. Being able to connect with the locals and creators of the show was quite a special experience for me, none of which would've not been possible if it weren't for my first article.



Anime vs. Real Life: Flying Witch [Part 1]
Exactly two years ago, the first Anime vs. Real Life article launched on Crunchyroll, taking a look at the real-life locations of Flying Witch. I had been compiling anime locations for some time before that, but Flying Witch's beautiful setting and backgrounds finally got me to do something productive with my findings, which eventually led me to writing about anime locations right here. Over the course of these two years I've learned a lot of new things about anime tourism and made many new friends through my hobby, but I still don't know how deep the rabbit hole actually goes, so here's to at least a handful more "Anime vs. Real Life" articles!
So all that's left to say now is: Thank you for clicking on my articles week in and week out, thanks for reading them, or simply for just looking at the pictures, it really means a lot to me! And if you ever need help finding a certain place you see in anime, don't hesitate to contact me; I'd love to help out.



What's your favorite anime location? And which of the places listed above would you like to visit someday? Sound off in the comments below!
---
Wilhelm is an anime tourist, who loves to search for and uncover the real-world spots he sees in anime. You can talk with him on Twitter @Surwill.