The finest starting XI in all anime is about to be unveiled!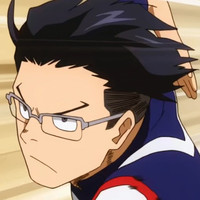 The world's greatest sporting event, the World Cup, kicks off today as Russia takes on Saudi Arabia. While the Japanese national team doesn't play its first match until next week against Columbia, that doesn't mean we can't start thinking about Japan and soccer! While the sport isn't the country's #1, it's still quite popular – and, of course, has made an appearance in many different anime and manga. In fact, a few prominent players at this year's World Cup have shared about their experiences with anime and manga – including Spain's Andrés Iniesta, who loves Captain Tsubasa, and Argentina's Sergio Aguero, whose nickname comes from an anime he watched as a kid.
And so, as the self-appointed coach of the Anime National Team, I'm proud to present you with my selections for the 2018 all-anime World Cup team!
A quick word about the criteria for the squad: With so many anime characters having crazy magical and sci-fi powers, I struggled to decide whether to allow in characters who could literally light the pitch on fire or move the ball with their minds. On the other hand I've not seen enough soccer anime to make selections only from those, and limiting my choices to those characters would be pretty boring anyways. So, I've decided to allow in only those characters whose powers are mostly physical in nature and tried to avoid those who are so overpowered they'd just break the game. We'll be using a 3-4-3 formation because I like offensive soccer.
With that, let's get to it!
Goalkeeper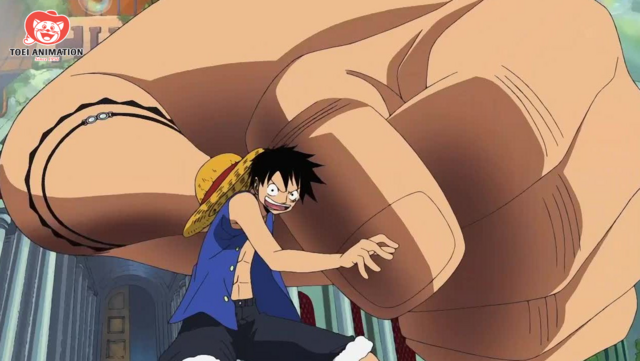 In goal for the Anime National Team is... Luffy D. Monkey from One Piece! All things considered, it was an easy choice to select Luffy over his competition, as his Devil Fruit-granted powers and natural reflexes make him a perfect fit in goal. Although Luffy is actually fairly short (around 5 feet, 7 inches according to the Anime Football Federation), he more than makes up for his lack of height with his amazing jumping and ability to stretch his arms to reach pretty much any corner of the goal with ease. His talents don't make him invincible, especially against strikers who can put a lot of power behind their shots like Medaka Kurokami from Medaka Box, but even guessing wrong on a penalty kick won't necessarily stop him from making the save!
Defense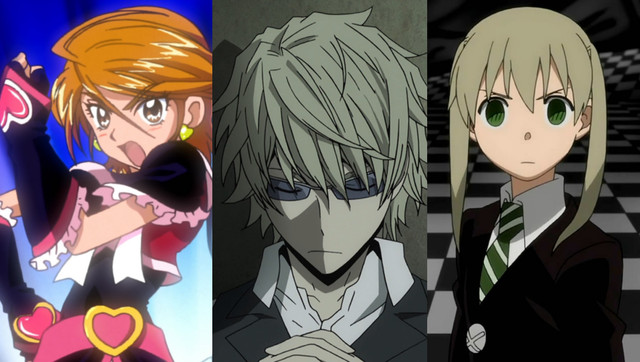 At core of the team's defense is Shizuo Heiwajima from Durarara!! Although the 3-4-3 formation is a little light on defense due to only having three fullbacks, this team gets away with it because Shizuo is the enforcer every team wishes they had – one who's not afraid to get a little chippy when needed. His physical strength is second to none, and his height (6'1" according to the Anime Football Federation) means he's able to control aerial battles just as easily as those on the ground. On either side of Shizuo are Nagisa Misumi aka Cure Black from Pretty Cure and Maka Albarn from Soul Eater. In her transformed magical girl state, Cure Black holds down the right side of the field with both speed and power. And while it could be argued that Soul Eater's Black Star, as the more natural athlete, should have been given the nod over Maka, Maka makes up for her lesser physical abilities with phenomenal intelligence and discipline. She's never caught out of position on the left and has enough pace to keep up even with the quickest strikers.
Midfield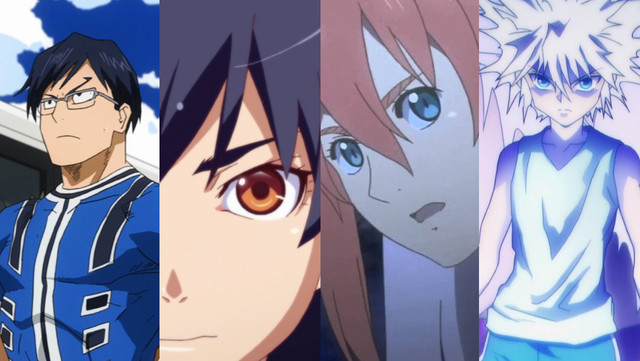 With only three players on defense, the midfield in the 3-4-3 must have both the stamina and willingness to track back to support the defenders. As such, the two central midfielders I've selected are both consummate athletes with both speed and the ability to get up and down the field for a full 90 minutes: Suruga Kanbaru from Bakemonogatari and Birdy Cephon Altera from Birdy the Mighty: Decode. Of course, in the Monogatari series Kanbaru is shown to be a basketball star, but before she played basketball she was on the track team, and her overall fitness level is a cut above that of anyone else in the series. For her part, as a member of Space Federation Police, Birdy has great pace and strength, as well as a fine strategic understanding that allows her to pick out passes to the other members of her team just as easily as smashing in shots.
On the wings are two shonen stars, Tenya Iida from My Hero Academia and Killua Zoldyck from Hunter x Hunter. Although each of them is still young, their individual talents allow them to serve well in their given roles. Iida's speedy Quirk makes him an obvious choice on the right side, although he's being coached to avoid using his Reciproburst skill at all costs, since it leaves him incapacitated afterwards. On the left, Killua's harsh assassin training has granted him endurance that's better than that of anyone else on the team. He can use either foot equally well when he has possession of the ball, which allows him to play in crosses or dribble into the center of the field at will.
Forwards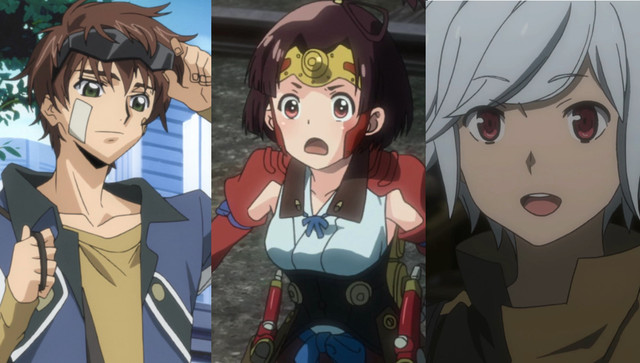 And, at last, it's time for what you've all been waiting for – the strikers! In center of the attack is the Messi of the Anime National Team, Kabaneri of the Iron Fortress's Mumei. If this comparison between a zombie-killing anime girl and the world's greatest soccer player seems odd, consider the similarities. Both Messei and Mumei are known by two-syllable names that start with "M" and end with "I," both possess a diminutive stature but excel at making quick movements in small spaces, and both are extremely moe. Because Mumei doesn't have the power to be the focal point of the team's attack, I've deployed her as a false 9, using her incredible coordination to control the center of the pitch and her great instincts developed in battle to pick out passes to the team's main goal scoring threats.
Those first of those two strikers is Suzaku Kururugi from Code Geass, Mr. Spinzaku, the master of the spin kick himself. Shown to be one of the most fit characters in his show, Suzaku plays on the right, where he can use his incredible kicking powers to their full potential. He's probably the most potent goal-scoring threat on the team, but is backed up on the left by Bell Cranel from Is It Wrong to Try to Pick Up Girls in a Dungeon? The team's youngest player and earning his first cap for the Anime National Team, Bell's inexperienced, but grows in leaps and bounds with every match. By the end of the World Cup, after honing his talents on the best players in the world, he's liable to be in the running for the title of best player on the team! Oh, and his celebrations after he scores are the most wholesome thing you will ever see.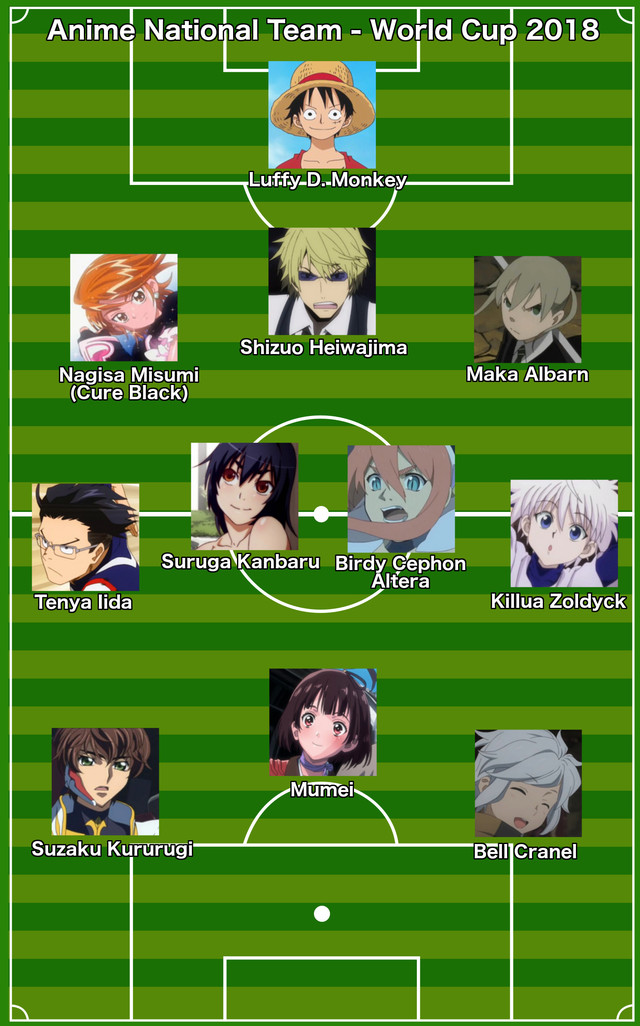 And that's the official line-up for anime's 2018 World Cup representatives! Although we had to leave out a few stellar players, like defender Satsuki Kiryuin from Kill la Kill, Bell's fellow striker and clubmate Aiz Wallenstein, and athletic phenom midfielder Cinque Izumi from Dog Days, we're feeling confident about our chances. The team's chemistry has come together splendidly in the weeks leading up to the competition, and, as their coach, I'm excited about what they can do. Thanks for following along, and please support the Anime National Team in our quest to win the World Cup!
Now, it's your turn! Which anime characters are going to be starting on your World Cup squad? Leave us a comment below letting us know your picks!
---
Isaac is an art student, semi-retired anime blogger, sometimes podcaster, and Associate Features Editor for Crunchyroll. You can read more of his work on his blog, Mage in a Barrel, and follow him on Twitter @iblessall.