The magical girl parody adaptation shows its devotion to the source material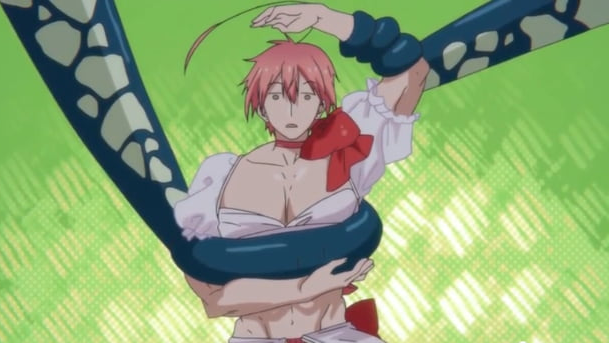 The weird world of Magical Girl Ore may seem to spring from madness itself -- but it actually comes from a manga! The original series, created by Icchokusen Mokon, ran in Comic Be from 2012 to 2014. And when it comes to anime adaptations of manga, there's always one major question: how close to the source is it?
In the case of Magical Girl Ore... really close. And we don't just mean plot-wise!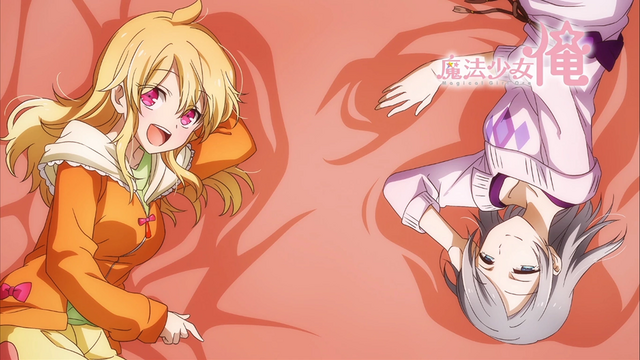 Before we go into what's the same, a quick nod to the main difference -- Michiru and Ruka, the lovely ladies of PRISMA, who get their own moment in the spotlight as magical girls! The pair were invented specifically for the anime series. And thanks to them, Saki and Sakuyo got to pull of a four-person finishing move worthy of the toughest magical girls!
When it comes to making an anime adaptation, a lot of things have to be taken into consideration. What will look good on screen? How "mobile" are the character designs? Do they look good from all angles? Are there any particular scenes that are so famous and so iconic that they can't be altered no matter what?
For Magical Girl Ore, the animators stayed in perfect lock-step with Mokon's style in the manga. And that meant replicating the creator's trademark expressions. Fortunately for fans of the manga and for newcomers, the results are a roaring success.
Just take a look at this sweet poster, showing how intense moments from the manga were replicated perfectly for the anime: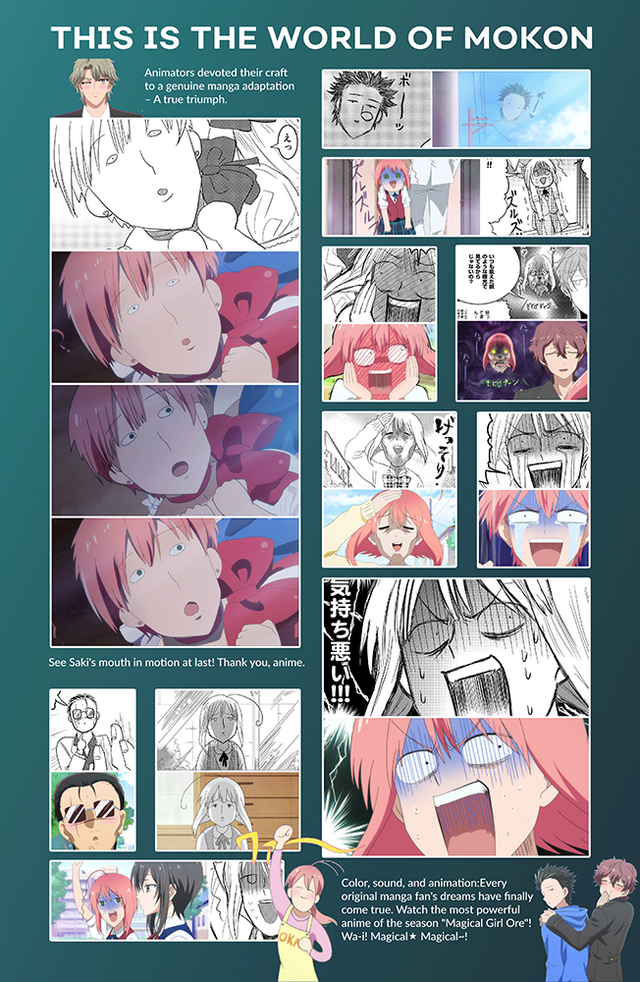 Truly a dream come true for Mokon and fans of the original manga, seeing these moments realized to absolute perfection. We're especially big fans of the floating Mohiro-chan face in the sky. And replicating Saki's variety of expressions this closely must have taken a lot of time and hard work!
But what about Fujimoto, the bag-faced cyborg? He's in there, too!... Well, for the most part. Studio Pierrot took some definite liberties with the "On Vacation" episode, altering the character's role for a bit to make a few jokes at their own expense. Creamy Mami isn't the only Pierrot production that gets lip service. Mr. Osomatsu fans may have noticed this incredibly clear reference: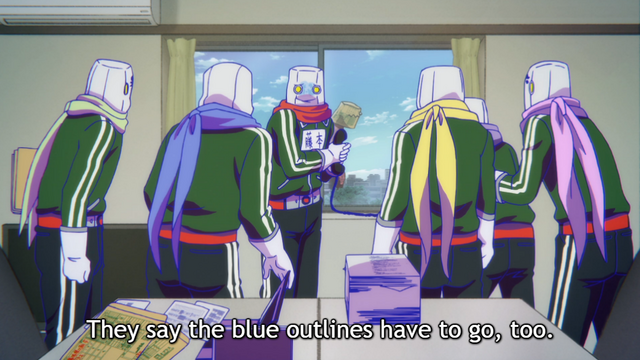 The finale of Magical Girl Ore is on the horizon, which sadly means we'll have to leave Saki and Sakuyo behind. But after seeing this cool art comparison, we kind of want to go back and take it all in, knowing just how close to the original the style is. (Plus, it might help us process the surprises in the recent episodes!)
Want to join us? Watch Magical Girl Ore now on Crunchyroll!
-----
Kara Dennison is responsible for multiple webcomics, and is half the creative team behind the OEL light novel series Owl's Flower. She blogs at karadennison.com and tweets @RubyCosmos. Her work can currently be read in Stranger Tales of the City from Obverse Books.