Brothers and Power Rangers Actors Cosplay Magical Girl Ore and We Have Photos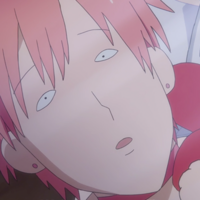 Recently, a tweet asking brothers and Power Rangers actors Peter and Yoshi Sudarso cosplay Magical Girl Ore blew up. Crunchyroll announced that it would be sponsoring that photoshoot earlier this week, and we wanted to document the full story!
It all began with this fateful tweet from twitter user Yoshihide Lu:
Hey @PeterSAdrian, @yoshi_sudarso, how many retweets to get you guys to do a Cosplay photoshoot as Mahou Shoujo Ore? One of the best anime on @Crunchyroll this season! pic.twitter.com/ZKLtH8iX0i

— Yoshihide Lu (@NotYoshihide) May 7, 2018
Peter Sudarso responded with his go ahead and a retweet goal. Yoshi chimed in with some logistical concerns:
The tweet made it well past 10,000 retweets and Crunchyroll announced it would be sponsoring the costumes and photoshoot!
UPDATE: It's happening ???? VERY SOON. pic.twitter.com/0gPqpm4Vl1

— Crunchyroll (@Crunchyroll) June 8, 2018
Soon after the tweet broke its goal, Yoshi posted a teaser selfie to hype up the photoshoot.
Fast forward to earlier this week and the night of the photoshoot. The costumes are finished and laid out on the couch waiting for the Sudarso brothers, including Saki's weapon! Yoshi will be cosplaying Saki and Peter Sakuyo.
The brothers arrive and start getting into their costumes, but decide to pump a little iron before the photoshoot.
Then the on-site makeup artist gets to work on making our boys look their best. And also... ab touch-ups.
The Sudarso brothers even invited a friend along to cosplay Kokoro-chan, Saki's shady-yet-adorable yakuza mascot!
Before the shoot, everyone headed over to a nearby foodtruck for a quick bite, still in semi-costume.
And then it was time for the photoshoot.
And now, without further ado, here are the final photos from the shoot!
Yoshi and Peter even recreated a scene from episode 2 of the series:
And that's the story! Here's one final image of Crunchyroll brand manager Nina Wang with the boys!
This couldn't have been possible without all the amazing people involved, so we wanted to specifically credit everyone who brought this project to life:
Yoshi Sudarso (Actor, Saki)
Peter Sudarso (Actor, Sakuya)
Nick Stujongdro (Photographer)
Bethany Struble (Videographer)
Jonathan Wong (Friend of Sudardos, Kokoro-chan)
Kenson Lee (Motion Photo)
Jazelle Morales (Makeup Artist)
Manny Shih (Photography Assistant)
Yoshihide Lu (Coordinator)
Alina Spoon (Prop Maker)
Rainbow Rex Cosplay/Lucy (Costumer)
---
6/16/2018 11:58 PM PST - This article has been updated to credit the actors, costumer, propmaker, and all others involved by Crunchyroll on behalf of the parties involved.
6/18/2018 10:54 AM PST - This article has been updated to link to the costumer and propmaker's Facebook Pages
---