A hard-hitting girls' sports manga is getting an anime you can't miss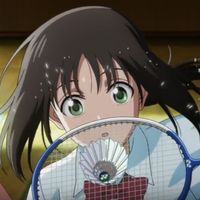 Just a couple of years ago, one of the golden rules of the English anime licensing scene was that sports anime was dead on arrival in North America. Happily, though, that has changed for the better in recent times. Masaaski Yuasa's masterful Ping Pong the Animation, popular franchises like Yowamushi Pedal and Haikyu!!, and recent hit boxing anime MEGALOBOX have shown that there is room in anime for sports series at long last.
Despite this, there are very few series that take girls' sports seriously. There was the fantastically entertaining fanservice series Keijo!!!!!!!! and the comedic action of Scorching Ping Pong Girls but nothing that took womens' sports seriously in the same way as the "hard work and guts" classic Aim for the Ace! Directed by the legendary Osamu Dezaki of Ashita no Joe and Rose of Versailles fame, Aim for the Ace! was an operatic, hyperdramatic shojo tennis anime that defined sports anime of the 1970s and inspired countless homages. One such tribute, Gunbuster: Aim for the Top! was influential in its own right. But the "ganbatte" spirit of girls' sports anime seems to have to disappeared in recent years.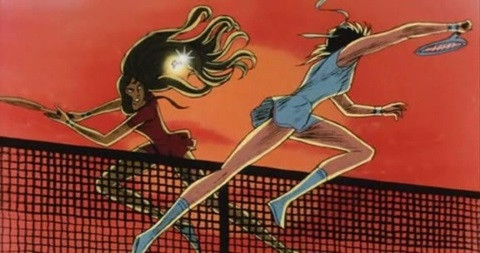 That's about to change with Hanebado!, a sports anime about girls playing badminton, which will be airing this summer!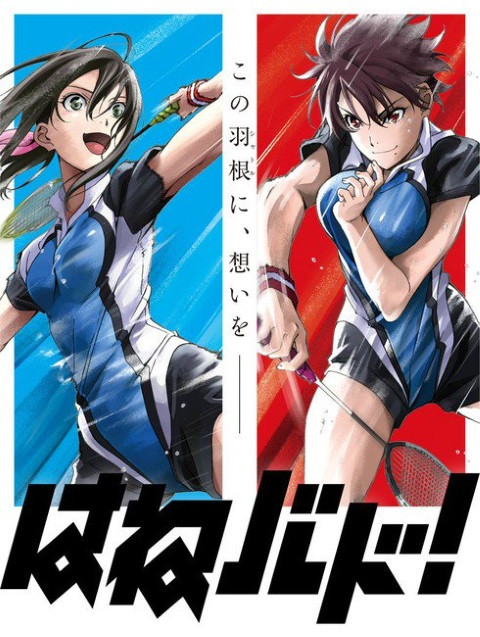 Serialized in good!Afternoon, home of beloved girls' mixed martial arts manga Teppuu!, as well as Maria the Virgin Witch, A-Jin, Sweetness and Lightning, and Witch Craft Works, Hanebado! (written by mangaka Kousuke Hamada) has been collected in eleven volumes. It tells the story of badminton natural Ayano Hanasaki, who exhibits excellent athletic ability climbing a large tree on school grounds. Coach Kentaro Tachibana, whose badminton team has so few players it cannot enter official competitions, approaches Ayano about joining the team, but she refuses. She says she hates badminton, but Tachibana refuses to give up, eventually convincing Ayano to join the team. The title is an abbreviation of the name Hanasaki and the word badminton, so it basically means "The Badminton of Ayano Hanasaki."
The show features incredible animation from Studio LIDEN Films and is directed by Shinpei Ezaki (ERASED, Space Brothers). Taku Kishimoto, who has done series composition for all three seasons of Haikyu!!, as well as ERASED, is doing writing work for this series as well. His experience in pacing out sports stories over a long season will be sure to help Hanebado!'s flow.
Rounding out the staff is character designer Satoshi Kimura (Akashic Records of Bastard Magical Instructor, TERRAFORMARS), Kazuhiro Wakabayashi as sound director (Bungo Stray Dogs, Princess Mononoke), and Tatsuya Katou (Free!, Love Live! Sunshine!!) is composing the music.
What makes Hanebado! look uniquely promising is the focus on the sport, competition, and characters as an end in itself, rather than using the setup for jokes, healing comedy, or fanservice gags. The series also promises an international cast of characters and fierce rivalries as Hanasaki's passion for the sports is slowly kindled by her teammates. The trailer also hints at a past tragedy for Hanasaki that caused her to turn against the sport, something that she will need to overcome in order to reach her true potential. This kind of character drama drives all of the best sports anime, imbuing the competition with personal meaning and growth beyond the simple scoring of points.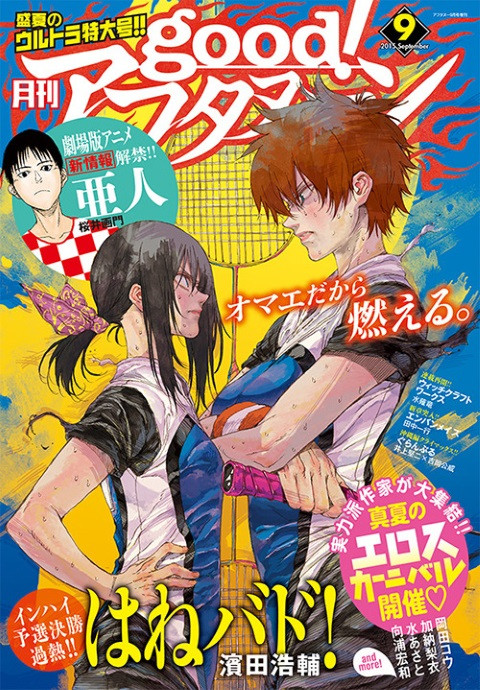 We've seen many tennis anime before, but few about badminton, which makes Hanebado! unique even among the rare company of female-centric sports stories. One of the ways badminton is distinct from tennis in its use of a shuttlecock instead of a ball. Also called a bird, the shuttlecock has higher drag than a typical spherical ball due to its feathers or plastic netting. The result is a projectile that can reach much higher speeds than a typical ball, but which decelerates much more quickly. This unusual flight pattern of the shuttlecock defines much of the way badminton is played. You can see the lavish attention paid to the feathers on the shuttlecock in the trailer, making it clear that a ton of research into the physics of the game has made its way into the anime.
With a novel new sport that hasn't seen anime adaptations before, fantastic animation, strong source material, and a neglected genre, Hanebado! looks to be one of the most exciting titles of the summer. Girls' sport anime is back, and it's more cutthroat than ever. Are you ready?
---
Thomas Zoth is a features writer for Crunchyroll, blogs occasionally at Hungry Bug Diner, and appears on podcasts at Infinite Rainy Day. You can follow him on Twitter at @ABCBTom.