It's been a while, but the boys are back and ready to face their future and... their pasts? In Free! -Dive to the Future-!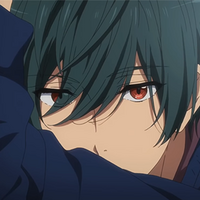 It's been four years since the last season of Free! left us high and dry, but the boys are back! Following the events of the feature film Free! -Take your Marks- last year, Free! -Dive to the Future- picks up right where that film left off, with Haruka and Makoto working towards their new futures in Tokyo, and Rin departing for new adventures in Australia. Free! -Take Your Marks- left viewers with teasing questions, like Makoto's cryptic dream, and the return of buried memories about past friendships and acquaintances! Who are these new faces, and how do they fit in with the already established cast's complex set of friendships and rivalries?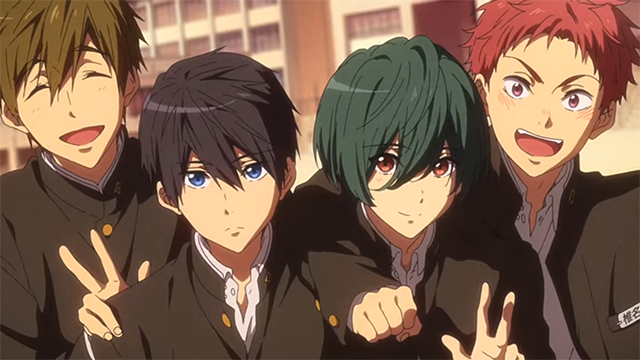 Longtime Free! fans may already be acquainted with the newcomers Asahi Shiina and Ikuya Kirishima from the High Speed films and novels, but in Free! -Dive to the Future-, we're going to see them like we've never before! How these young men will interact with Makoto, Haruka, and the others is anyone's guess, but if Free! does three things well, it's hot guys, swimming action, and high drama!
If you're new to the series, don't worry! This new segment is a great place to jump in and catch up, since all of the cast are dealing with new and uncertain futures following their graduations and other upheavals. Makoto and Haruka work to make a new life for themselves in Tokyo, while Rin departs for Australia, leaving both the Iwatobi and Samezuka teams under new leadership and looking for new members! It will certainly be a fun ride seeing how the characters interact, and this new season provides a great time to look into the fun and deep relationship webs that the Free! series has always woven for it's fans; trust us, once you start watching, you'll be thirsty for more!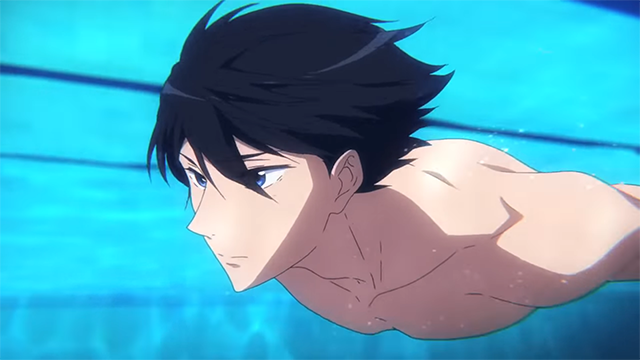 And to ensure the same amazing quality that the previous seasons and films have had, Kyoto Animation is bringing back much of the production crew from the previous works! Esaku Kawanami returns from directing the films to work direct this new season, with Masahiro Yokotani again looking after the scripts, Futoshi Nishiya back as chief animation director, and Tatsuya Kato returning as composer! And, if you enjoyed OLDCODEX's previous songs, they're back with a new opening theme song, "Heading to Over" to kick things off right!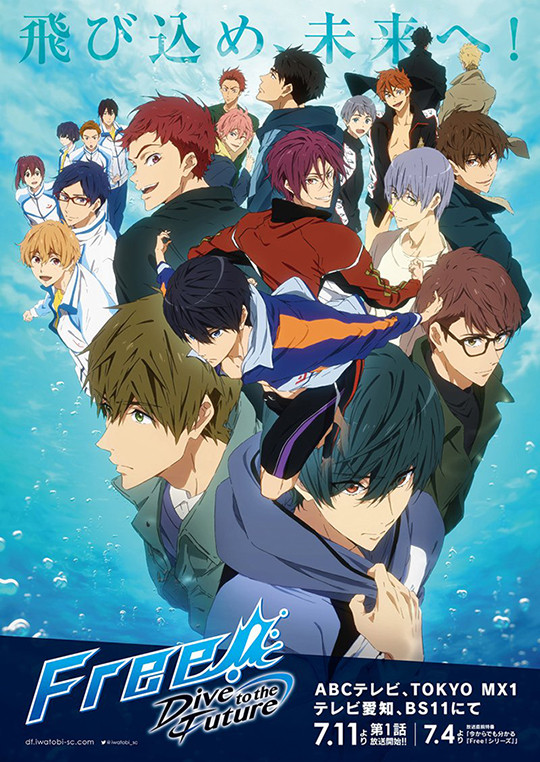 With the premiere of Free! -Dive to the Future- on the horizon, it's really never been a better time to be a Free! fan! With returning performances by the voice cast and the stellar work of the production crew at Kyoto Animation, this new season promises lots of swimming, drama, and abs! And whether you're a curious new viewer or a die hard fan, don't forget that if you'd like to start from the beginning, both of the previous seasons, Free! - Iwatobi Swim Club, and Free! Eternal Summer, are available on Crunchyroll! It's time to get that binge watch on before the Crunchyroll premiere of Free! -Dive to the Future- on July 12th!
What's got you excited for the return of Free!? Which Free! Boy is Best Boy? Let us know in the comments!