CEO celebrated their biggest event yet with fighting game tournaments, preview demos of the hottest upcoming games, and a wrestling show!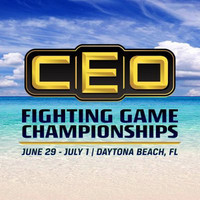 Community Effort Orlando, known as CEO, recently held its biggest event ever in Daytona Beach, Florida. This year's event was the result of a massive amount of hard work from tournament organizer Alex Jebailey and his staff, who really pulled out all the stops!
CEO started in 2010, and has grown over time to become a bigger and bigger mainstay of fighting game tournament events. This year's event was even given the honor of being the first stop on the Dragon Ball Z Fighterz World Tour, with the One Star Dragonball up for grabs! But CEO has always been a community event on top of a tournament, with attendance from vendors, artists, and publishers, a 24-hour arcade for attendees, and, this year, a first-ever run of community-run panels and a New Japan Pro Wrestling (NJPW) show!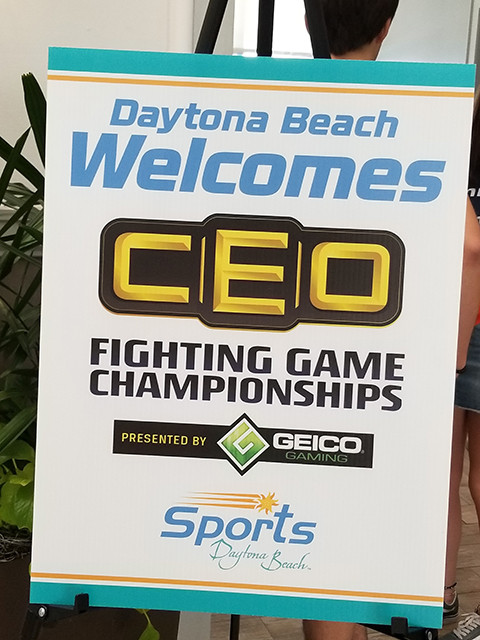 With the move to Daytona, Jebailey's plan was to expand the scope and size of CEO and to help meet the demands of the growing community and professional players' needs. It seems to have paid off, as this year's event featured 5 different video game publishers demoing their games and included the first post-E3 demo stations for Super Smash Bros. Ultimate! Nintendo, Namco, Arika, and Spike Chunsoft were on hand to demonstrate their upcoming fighting games to the attendees, with dedicated stations for Super Smash Bros. Ultimate, Soul Calibur VI, Fighting EX Layer and Fire Pro Wrestling World.

While there, I had a chance to check out all of the games on hand, and had a blast! While I found out I might not be very good with Ridley in Smash Ultimate yet, I really had a great time playing the game and checking out the awesome mural Nintendo brought! I also found myself having a blast playing as Grøh in Soul Calibur VI and can't wait to see more of the game. The same goes for Fighting EX Layer!
Fire Pro Wrestling World was an especially fun time, as I was lucky enough to get to play against Kenny Omega and Kota Ibushi… to a 10-minute draw! There were some amazing exhibition matches on the big stages, especially the Fire Pro Wrestling World one that pit Kenny Omega and Kota Ibushi of NJPW against Jebailey and independent pro wrestling star Leva Bates! In the end, the Golden Lovers were able to come out on top and walk away with the Fire Pro Wrestling Championship!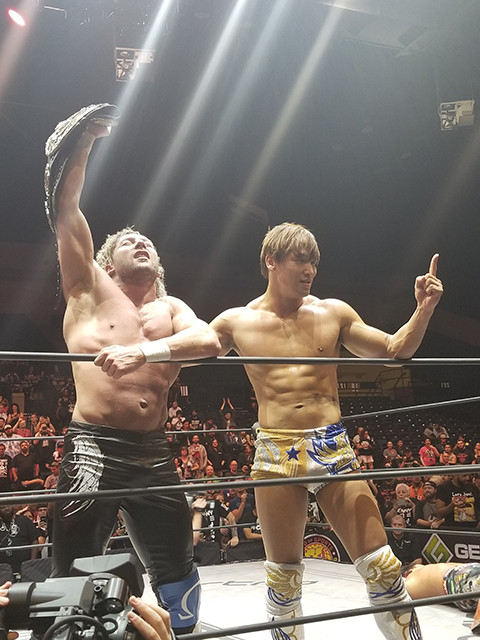 Perhaps one of the biggest stories to come out of CEO 2018 for non-fighting game fans was the NJPW show that happened on Friday night. Bringing some of the beloved favorites of NJPW to Florida such as Jeff Cobb, Roppongi 3k's Rocky Romero and SHO and YOH, Bullet Club's Tama Tonga and Tonga Loa, Ryusuke Taguchi, and more for their first ever official NJPW was no small feat, and Kenny Omega and Alex Jebailey pulled out all the stops to produce an entertaining and unique show.
The main event between the Golden Lovers and Los Ingobernables de Japón leaders Tetsuya Naito and Hiromu Takahashi tore the house down, and Kenny and Kota stayed after the show to take pictures and thank everyone for coming out. The show was even streamed on Twitch for free, garnering over 20,000 viewers, so there might be a NJPW x CEO 2 in the future!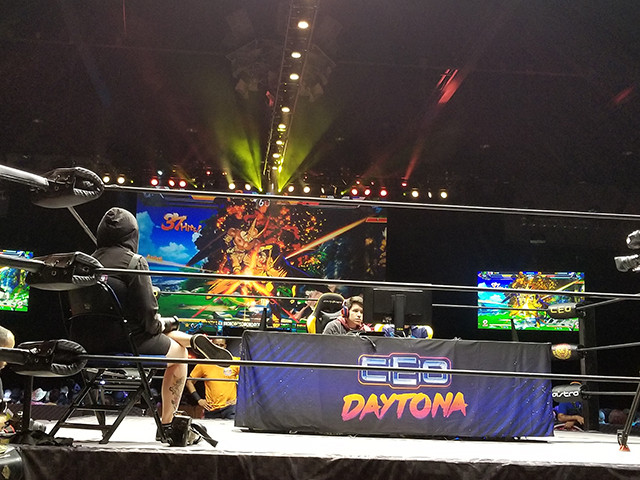 Finally, the most important day of the event was Sunday: Grand Finals! The biggest games got to have the biggest stage, as competitors took to the arena in Top 8 matches of Tekken 7, Dragon Ball Z Fighterz, and Street Fighter V. With CEO being the very first stop for the Dragon Ball Fighterz World Tour, it was quite the treat to see the game's director, Tomoko Hiroki, sharing her energy and passion as she got ready to present the One Star Dragon Ball to the victor!
Of course, CEO has always had a unique wrestling-inspired flavor to it, so every Top 8 competitor had to have their own unique entrance music and theme. Personally, I think it's a toss up between Vineeth (ApologyMan) Meka's Tien and Chiaotzu re-enactment and Panda Global's Infiltration, whose Val Venis-inspired throwback entrance was quite something! By the end of the night, everyone had fought their best in round after round of amazing upsets and close victories. Congratulations to Tekken 7 champion Jeondding, Street Fighter V champion Fujimura, and Dragon Ball Fighterz champion Kazunoko, who also received the One Star Dragon Ball!
After this year's event, it seems like the future could be quite bright for CEO! As the panels, wrestling, and gaming combine to create a unique tournament and convention feel, there's a real chance CEO could become a must-attend event for players and fans, and the future might even see even more convention-style additions. CEOTaku, the anime fighting game sibling, is coming up this September as well, so keep your eyes peeled for more interesting growth and changes in the Florida community! Until next time, CEO!
Which fighting game is your favorite one to play? Which upcoming fighting games are you looking forward to the most? Let us know in the comments!
----
Nicole is a features and a social video script writer for Crunchyroll. Known to profess her love of otome games over at her blog, Figuratively Speaking. When she has the time, she also streams some games. Follow her on Twitter: @ellyberries