PLUS ULTRA! takes on another inspirational meaning in this wonderful film!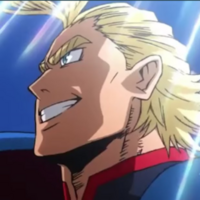 It started off as just another early entry in the famous Weekly Shonen Jump. However, the tides turned around quickly: Volume 1 immediately sold out on its first print, and Masashi Kishimoto, the author of Naruto, prophesied its success. As of early 2017, more than 10 million copies are in circulation. It's got two full seasons under its belt, with a third ongoing, and now, a movie that's to be released in Japan later this August. It would be an understatement to say that My Hero Academia has taken the world by storm, showing readers and viewers alike the power of Plus Ultra! as we all root for Izuku Midoriya and his fellow classmates to rise above and beyond.
The antendees of Anime Expo 2018 were fortunate enough to get a sneak peek at what's in store for the Japanese audiences at the world premiere of My Hero Academia: Two Heroes. I can say with confidence that it's a solid and exciting story that stands on its own two feet and packs as much of a punch as some of the highlights in the actual series.
The film takes place between the second and third seasons, so fans don't have to worry about completely catching up in order to enjoy. We're introduced to our Izuku Midoriya, and his mentor, the #1 Hero, All Might, as they take a plane to the mysterious I-Island - a man-made island, isolated from the world, but home to some of the most renowned and brilliant scientists that make critical discoveries for heroes. There's a beautiful and extremely well animated flashback to All Might's career when he was much younger and carefree, successfully apprehending a villain in Los Angeles.
Returning to the present, we're introduced to one of All Might's old friends, David Shield, and his daughter, Melissa Shield. David Shield is now one of the world's greatest scientists, and his relationship with All Might is one of the best things about the movie: it's poignant, simple, and earnest. He may not have gotten as much screen time with All Might as I would have personally liked, but he still feels grounded and somewhat relatable as a character with his own motivations and philosophies. Melissa Shield is also interesting as a female protagonist; she resembles a mix between Momo Yaoyorozu and Ochaco Uraraka, in her love for science but her drive to fight for justice. Her relationship in the movie is primarily with Midoriya and, while it does go into interesting places, it's clear that she and David serve as thematic foils to All Might and Midoriya's relationship.
Of course, it wouldn't be a My Hero Academia movie without the rest of the classmates. Nearly everyone in Class 1-A is on the island as well and, as a result, we get to see some of our favorite interactions. Bakugo and Kirishima's interactions are predominant throughout the movie, which will definitely please fans. There's also a good dose of Ochaco, Iida, and Todoroki. The movie does a decent job balancing comic relief between these students as well as the main conflict that takes place, but time always means that eventually some characters have to be prioritized over others and, as a result, we don't see as much of the classmates interacting or being in action as I would have liked. This is something I expected going in however - at least in a TV series, we can have episodes dedicated to a large cast's growth, but in a movie, it would have felt too crammed, so I understand the decision.
One of the weakest parts of the story however, I feel, was the villain. While his introduction was incredibly well set up, I feel like his motivations were flat, which led to some parts of the movie feeling a little slow or lackluster in comparison to others. Horikoshi is usually pretty solid for making his villains memorable, but this one felt like a throwaway. While he may be just that, it would have been nice to see some more depth to his methods or cruelty. All things considered however, with Melissa and David in the picture along with our favorite cast of young heroes, it's easy to overlook that small issue.
I personally feel like out of all the technical aspects that could have stood out for me in this movie, it was the animation. The soundtrack was consistent and they did play some old favorites, the new character designs were definitely cool, but it's really the intense battles and emotional highlights which left an impact on me. BONES and Kenji Nagasaki have put in a lot of work and love into this project, and it shows, from every building being decimated to every classmate's attacks - whether it's Todoroki's fire and ice abilities, Bakugo's explosions, or Midoriya's Smash. It's so well done that my heart wouldn't stop racing at certain points. The climax is beautifully animated and, in my opinion, easily ranks up there as one of the strongest highlights of the series so far, alongside moments in Season 2 and Season 3.
Thematically speaking, the movie feels right at home with the franchise. It's inspirational, moving, and exciting: fans definitely won't be disappointed. It still sits as a side story, but a very well made one that's bound to make some tear up and others shout with excitement, making it a very well rounded blockbuster with some small flaws here and there. I'd highly suggest it to any superhero or comic book fan overall, and I personally can't wait for it to hit theaters later this year!
____________________________________________________________________________
When not finding ways to doom all her ships, Natasha can often be found on her twitter as @illegenes, or writing more about anime on the blog Isn't It Electrifying! Feel free to swing by and say hi.