Check out the best animation craft last week's anime had to offer!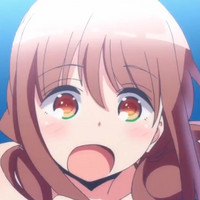 The 2018 World Cup recently came to an end, leaving some people with severe sports withdrawal and others rejoicing that they don't have to hear about it anymore. Fortunately, there's sports anime to as a coping mechanism for those who miss it – and maybe even entice those who don't. That's the magic of this anime genre: the ability to win over people enamored with real-life competitions (those who actually practice a particular discipline and appreciate titles who pay genuine respect to it) as well as viewers who would normally never watch sports.
Since this summer season is loaded with new entries in the genre, let's have a very thematic animation rundown that will illustrate how different production teams are approaching sports anime. How do team of anime creators craft sports anime that so closely resemble reality? In a word: research.
Free! has earned its spot as the quintessential summer sports series. Though it's already been 4 years since the franchise's latest TV show, it was still one of the first titles to come to mind when prompted about seasonally appropriate sports series. Its ardent passion screams out summer, and nothing is more appealing than a pool to cool off when life gets unreasonably hot.
Being a Kyoto Animation effort, although mostly in the hands of their staff in Osaka, it's also blessed with well above average production values. It's a studio custom to do very thorough research on the subject matter of any anime beforehand and during production… which is why they got caught scouting for the upcoming archery anime Tsurune by repeatedly attending competitions before the show was even announced. But let's leave that story for another day. When it comes to Free!, that research was primarily focused on swimming competitions – but also on anatomy. While the muscles on the characters tend to be a bit exaggerated when they're standing still for some nice eye candy, the way they move when swimming is the obscenely precise result of the animation team studying the behavior of bodies when swimming.
Now, that doesn't mean that the show's portrayal of the sport is the paragon of realism – there's room for more creative bits, with the intent of making the swimming as visually engaging as possible. Though Free! Dive to the Future has only just started and there are no competitions to speak of yet, we've already had some glimpses of that mentality with shots that allow the camera to roam more freely and that are conducive to exaggerated perspectives.
But there's another major, yet very simple, aspect the team focuses on: the water. Striking a balance between authenticity and entertaining visuals – not just in the animation but also the digital processing – has been a tricky journey even for a very capable studio. Veteran animation superstar Yoshiji Kigami was assigned the role of Water Animation Director for the whole franchise, which has led to him mentoring younger staff throughout the years. In that role, he's been explaining exactly what kind of effects the show needs, all while personally animating important chunks himself.
At the same time, the digital crew has gradually been looking to enhance the beauty of the animation via the emulation of phenomena like refraction without obstructing the hand drawn components. Their gradual improvements haven't only affected Free! and High Speed! – even the depiction of water in entirely unrelated productions at the studio has leveled up!
As discussed at length in our previous post, HANEBADO! is another powerful sports offering this season. Its portrayal of badminton is even more tightly rooted in reality than Free!'s swimming. First, the staff observed both high schoolers and professionals playing, and then based every match in the series on various pieces they filmed specifically for it.
To ensure it was fun to watch, they established some hyperbolic details – like exaggerating the sense of impact, keeping the camerawork dynamic, even the excessive sweat – but otherwise the production leans very heavily towards realism. When adventurous artists like Masahiro Tokumaru are in charge, the team can draw their own spectacular animation based on reality, whereas more modest teams stick much closer to standard rotoscoping, tracing the live action footage they got.
With that in mind, the outsourced third episode was quite interesting, since the outsider team opted for much looser animation when possible, accentuating speed rather than impact and relying on more anime-like quirks. In the end, they didn't get away with it as much as they had intended and were forced to redo shots in the more realistic style seen in the production as a whole, but I really appreciate those snippets of a very different approach.
Though those two are this season's most ambitious sports productions, there's goodness to be found elsewhere. Harukana Receive might not be as high profile an effort, but I still have to bring attention to its skillful portrayal of details like the difficulty of running on sand and the tricky angles to give some serves extra oomph. While it doesn't have the outstanding physicality of the volleyball in Haikyu!!, smaller scale TV anime projects also deserve respect for their triumphs.
So, what's your summer sports anime of choice? Any of these? Or do you prefer more relaxed outdoors activities like those of Encouragement of Climb instead?
---
Kevin Cirugeda is one of the founders of Sakugabooru and an editor and writer for the site's sister blog, Sakugablog. You can find him on Twitter shouting about children's anime, Messi (sometimes), and sakuga memes at @Yuyucow.